Supernaturally Delicious Carrot Cake Recipes For You

Lorelie's carrot cake recipes collection include the very best tropical style with lemon cream cheese icing and a few other delectable combinations.

Have you considered a cinnamon spiced delicacy with lots of fresh healthy ingredients for your wedding cake? Instead of the usual white or yellow, why not try something different...
"The carrot cake was fabulous"
~Anna and Alex Yarbrough~
I think my favorite cake in the world is carrot. A lot of folks who say they don't like vegetables in their sweets change their minds quickly when they taste these recipes. 
Brides and grooms who think they are going to order a chocolate or white cake, often leave my tastings with the carrot cake order instead. It's that good.

My best ever and I mean my VERY best carrot cake recipe is truly to die for. People who say they don't like it, love this one. It's really more like a tropical cake with coconut, pineapple, nuts and pureed carrot. You will Love it!!!

The original recipe for carrot cake is usually made with raw carrots so that is why I call this raw carrot cake the original. It is little less time consuming to prepare than the recipe above, because you don't have to cook and puree the carrots, although you do have to grate them If you have a food processor it will be easier.

Moist
Simply calling it moist does not do this very special cake justice. One of the BEST recipes on the planet, is more like it. It's the filling that makes this one extra special. Give yourself two days to make this legendary dessert from the Frog Commissary.

A friend gave me a copy of this and raved about it as being the best. I looked up the commissary and discovered that they also do catering and weddings. So if you live in the Philadelphia area and are looking to celebrate with some very special food and what looks like a very beautiful atmosphere then check out the Commissary website.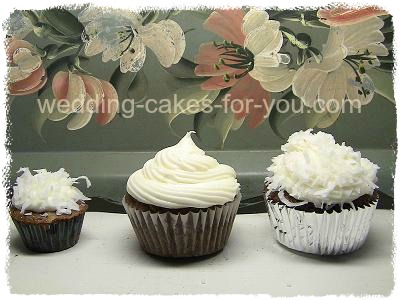 The icing for these wonderful carrot cake recipes is almost always cream cheese based. This one has butter and lemon which turns your dessert into a gourmet delight. Please don't let that stop you from trying out new and interesting combination's. like chocolate ganache, caramel or buttercreams fillings and icings.
Share Your Favorite Carrot Cake Recipe

Do you love cake? You can share your favorite recipe right here on this site!
Do you have a special cake, filling or icing recipe? Share it with the world!

What Other Visitors Have Said
Click below to see what other cake lovers have posted.
Best Ever Carrot Cake

This is the best ever carrot cake! It's my FAVORITE! My sister, who decorates cakes, used this recipe to make me a beautiful two layer birthday cake. It …