Original Carrot Cake Recipe


The original carrot cake recipe uses grated carrots. Try substituting the carrots for zucchini, and adding chocolate to the mix for a uniquely delicious chocolate zucchini cake.
Take any of the recipes here and make cupcakes or muffins for gift giving. The frosting is simply an embellishment, these make Delicious Muffins if you leave off the frosting.

Carrot cake also makes a great hostess gift. They freeze well and can be kept fresh for a a couple of months well wrapped in the freezer.

Take your filled and frosted cakes out a day or two before giving them as a gift, coat them with toasted coconut or spiced roasted pecans that have been finely chopped.


Original Carrot Cake Recipe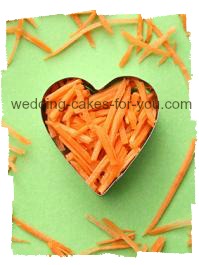 Makes two 9 inch round layers

Preheat oven to 350 degrees

Ingredients

1 cup sifted all-purpose flour
1 teaspoon baking soda
1/2  teaspoon salt
2 eggs
1 cup sugar
3/4 cup vegetable oil
1 tablespoon vanilla extract
1 teaspoon cinnamon
1/2 teaspoon nutmeg
4-5 raw carrots peeled and grated to make 1 & 1/2 cups
3/4 cups crushed pineapple (well drained) - optional
1/2 cup walnuts chopped

Method


Sift together flour, baking soda, and salt. Set aside

In the large bowl of an electric mixer beat the eggs and sugar together. Slowly beat in the oil, vanilla and spices.

Gradually add the flour mixture stirring until blended

Stir in carrots, pineapple (if using), and chopped nuts.

Divide the batter evenly between the pans. Smooth the batter level, then spread it slightly from the center to the edges.

Bake in the preheated oven for 40-45 minutes, or just until the tops are springy or a cake tester comes out clean.

Cool the cakes in their pans on a rack for 10 minutes. Then invert onto racks.

Cream Cheese icing: Top with the carrot cake icing recipe and pecan halves, or chopped pecans around the sides.
For The Chocolate Zucchini cake: Substitute 12 ounces of zucchini, washed, grated and well drained and omit the pineapple (if using)Bake for 40-45 minutes.

NOTE: This may take a little longer to bake due to the moisture in the zucchini.

---

More Ideas for Carrot Cake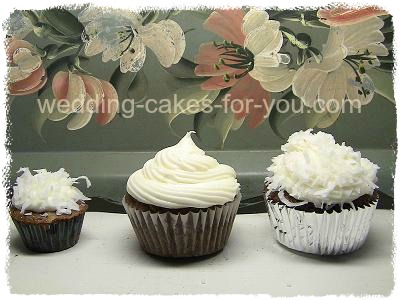 Here is the best carrot cake recipe on the website in my opinion. The original recipe comes from "The Silver Palate" in N.Y.C.
Check out this wonderful variation

The Best