Beautiful Vintage 1980 Cake
Old School Cakes!!! YES!! More of these please! This 1980s cake style was such a dream. In the old days of the 80's era I delivered many of this style to wonderful places. San Francisco and then Connecticut, New York and Massachusetts.
See how I made the cake and hear a little bit of our story of the 80's. Scott and I met in 1984. I share a little of his looney tunes in the beginning and a dance montage at the end of the video of famous dance moves from the 80's. Shake and Bake!!!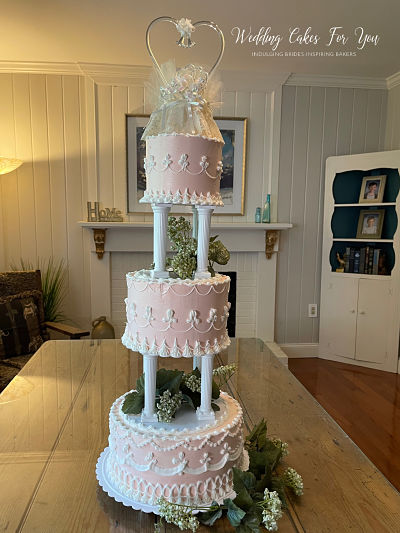 Click the photo of the wedding cake to go and see the 80's collab video.

What's a Collab? A collab is when at least two YouTube creators team up, pick a theme and then create something around that theme. This helps the audience in discovering new fun channels. It also helps creators to expand their audience and reach more people. Friendships are created and it's just plain fun! WE hope you enjoy our latest collaboration with some of our foodie friends.

1980 Collab


New Recipe

Wow this cake is so light, fluffy and yum! The video shows a tasting in my garden and then the recipe. Its an easy one too.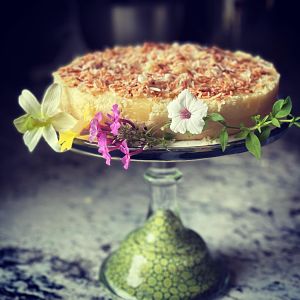 Pineapple upside down cake
Website Update

Most of the pages are finalized and beautified. You can now print any recipe page there with a print function at the bottom of the pages. Home Page


Get the Book

I'm giving away my best recipes! Time tested for over 30 years! Grab a copy now. Your clients, friends and family will thank you.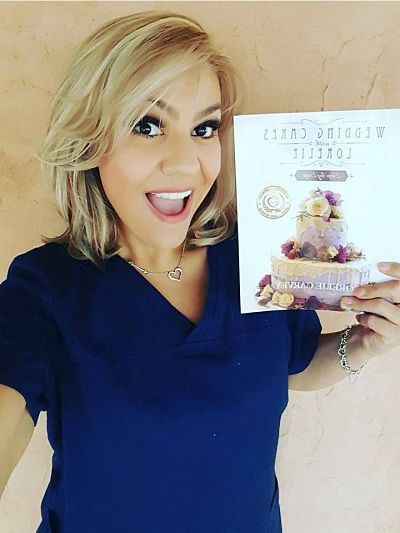 My book is available through Amazon. If you buy a copy let me know so I can tell you about the perks! It's also available in e-book and Kindle formats. Contact me if you have any questions regarding the book. The Contact info is at the bottom of this email.

Amazon Wedding Cakes with Lorelie book


Sweet Words - Wedding Cake Guide
NEW! The newest products are the Guides. The Wedding Cake Guide and The Buttercream Guide. I created them to answer all your questions and give you access to extra help. Very low price!!! Very high Value!!! They are yours to keep once you buy them including any additions I make to them in the future.

Check out the amazing Testimonial from Dot Barad.




" I was more then pleased and my bride and groom over the moon...really felt like a home run...but it took your added help, which you gave. So appreciated. Your help was invaluable… your information on timing and how long a large cake needs to warm up to room temperature was one of the keys to success. The cheese cake was cut when smooth and creamy… the layers, cakes and Icing perfect. My bride called today to say they are still eating it...so very yummy.

Thank you for your correspondence and hints / hand holding. Flowers grown by a close friend… It really was a hit… ❤️"

~Dot Barad~ Wedding Cake Guide Customer

Wedding-Cake-Guide

Buttercream Guide
Ways to Help Support
You Tube Membership Join Page
Spread the Word
Help me spread the word about Cakes with Lorelie and Wedding Cakes For You website so that others who have a true passion for baking and decorating can be a part of it! Take a moment and forward this to a friend.

If a friend did forward this to you and if you like what you read, please subscribe by visiting the website and subscribing Wedding Cakes For You

Join Wedding Cakes For You on Facebook Spread the LOVE and Click the LIKE button.

For weekly video tutorials and LIVE Demonstrations head over to Subscribe to Wedding Cakes For You -YouTube
Thank You
Thank You For Subscribing, Sharing and Spreading The Love.
Wedding Cakes For You Provides Aspiring Bakers with the Recipes and Steps for Building Skills and Confidence to Create Beautiful Cakes and Cherished Memories.
Here's to enjoying time in the kitchen creating beautiful cakes and unforgettable memories.
Sincerely
Lorelie
Contact Lorelie
contact page