Custom Search

Great Baking Books and Cake Decorating Books


Wedding Cakes For You provides aspiring bakers with the recipes and steps for building skills and confidence to create beautiful cakes and cherished memories. Read more about Wedding Cakes with Lorelie Step-by-Step Book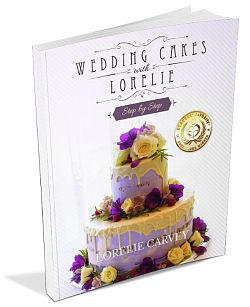 My all-time favorite is Wedding Cakes With Lorelie Step-by-Step.  But don't take my word for it read what others have said about how much this book has helped them to ...Read More 
Feel more confident

Start a business

Bake the best recipes
Lorelie's Baking Book Reviews

Do you have  questions about baking or decorating?
Are you looking for tools or supplies?

Complete Book Of Baking
This has been a staple of mine throughout the years. It is what it says it is "A Complete Book Of Baking". From A-Z you will find pretty much everything you need in this book to bake your favorite cookies, pies, cakes, bread muffins and more. Included are freezing guidelines, equivalents and measures and emergency substitutions. An added plus are the beautiful photographs throughout. This baking book gets a thumbs up.
Le Cordon Bleu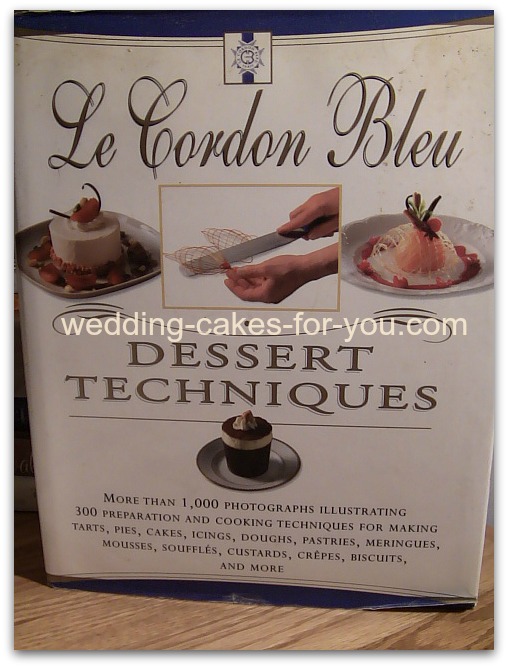 I am so impressed with this beautiful baking book as I love gorgeous photos and this book is loaded with them. They are designed to take you step by step so it makes learning that much easier. With this book you can learn how to make some pretty fancy stuff and it is surprisingly simple to do.

Learn to pipe chocolate into intricate yet simple mesh triangles and circles. Get creative with sauces to decorate your dessert plates. Master the technique of frosting and crystallizing fruits, rinds and flower petals to decorate your cakes and desserts with.

There is also a section on using a piping bag to do your buttercream work. Le Cordon Bleu is a baking book loaded with unusual recipes that you may not find elsewhere. Big thumbs up for this book to anyone who loves baking and cake decorating.


The Simple Art Of Perfect Baking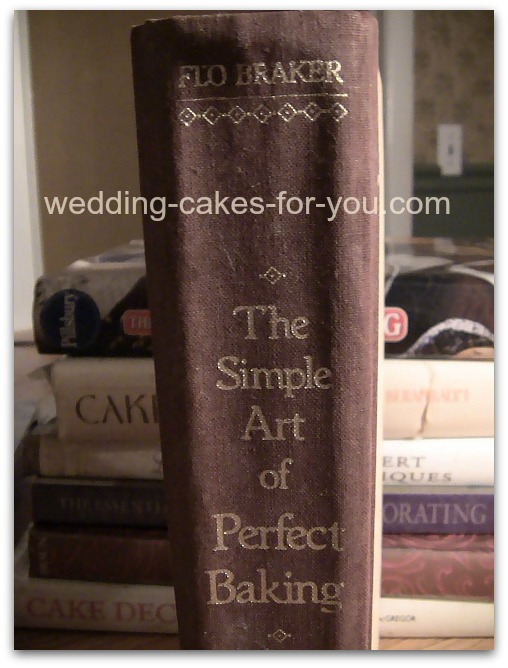 This book is a must for your baking books collection and will help you to understand cake making. The book utilizes beautiful drawings to illustrate methods and finished cakes.

There are great recipes overall and a few I use often such as the raspberry mousse recipe, pastry cream and cream puff pastry along with a few others that I personally love. The author Flo Braker is a well established professional in the industry and is a contributor to Bon Apetit. I highly recommend this book for your baking library.



A Piece Of Cake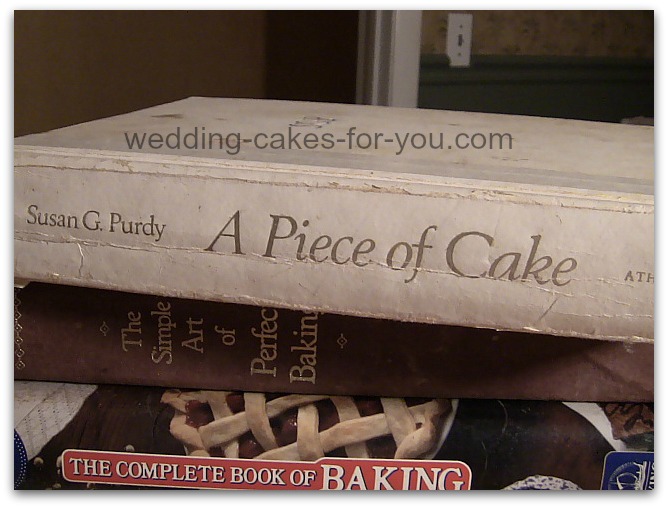 Susan Purdy's baking book is one of the very well used and batter stained books in my collection. You will learn a little about cakes through history which is a fun read. Cake decorating and baking techniques are covered thoroughly and a couple of her recipes have become a permanent part of my cake baking.

Helpful measure and equivalents are covered in this book as well as how to store your cakes, box up and mail a cake.

When doing the first Buche de Noel I used her instructions and recipe for chocolate sponge cake with total success and still do. Her hazelnut torte was perfect for an unusual wedding cake order. The cake was a hit!

My favorite part of this informative baking book is her coffeecakes, cheesecakes, tea cakes and pudding cake recipes. Love it!!!



The Silver Palate
 The Silver Palate and I go back a long way. The carrot cake recipe in this book is THE BEST!!! No competition anywhere in my opinion.  And my brides agree. I have had so many brides order the cake after tasting it and then confessing that they don't even like carrot cake.

Years ago I worked in a coffee shop down the street making muffins, cookies, granola and coffeecakes and they used one of The Silver Palate recipes also. The sour cream coffeecake recipe is outstanding!!! It was a huge seller at Gail's Station House in West Redding Connecticut.



The Cake Bible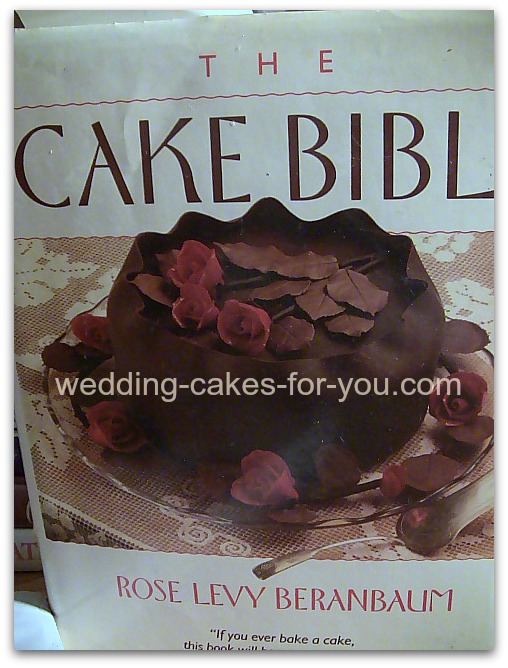 The Cake Bible was the very first baking book I received as a gift. If you have been baking and cake decorating for a while you will have heard of this popular book. Believe it or not my favorite all time recipe from her book is a pancake recipe, which we enjoy often. They are, as my husband puts it, "The best pancakes on the planet".

Her rolled fondant recipe was the first one I ever made from scratch and she has a multitude of buttercream recipes that are out of the ordinary. This is, as the title suggests, a bible for bakers and cake decorators. I highly recommend it. 

Bakers Manual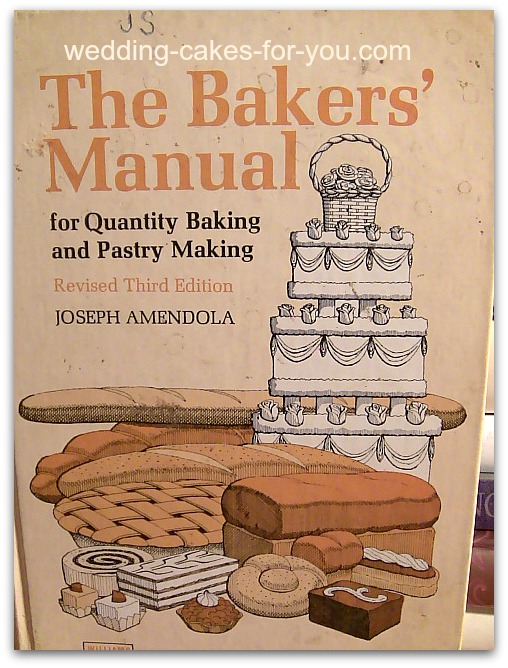 I have the old no frills revised edition of the manual written by the late Joseph Amendola who was a beloved instructor at the Culinary Institute since the 1950's. This baking book is designed for students as well as professionals and is an excellent resource to have in your library. I refer to it often when I have questions or need a basic recipe.

Included in this culinary arts and techniques book are handy baking conversion charts that are helpful in troubleshooting problems, a chart on cake ingredients and their functions, illustrations on cake cutting, decorating instructions and a bakers dictionary at the end of this classic must have manual.
Favorite Cake Decorating Books

Cakewalk

You will LOVE THIS BOOK! It is beautifully photographed by Quentin Bacon, whos work has appeared in Vogue Entertaining, Gourmet Food and Wine, and others. I have been inspired many times by Margaret Braun's creations and her recipes are top notch.

The book is laid out with sketches of her potential designs, with notes and photos of the finished cakes. The instructions are clear and easy to follow. I love the way Margaret uses the musical scale and rhythm as a way of practicing piping techniques.

Using Cakewalk as inspiration I designed and constructed this Queen of Belly Dancing theme cake for my dance instructor. Watch it all the way through to see the little goddess's dancing.




The Essential Guide To Cake Decorating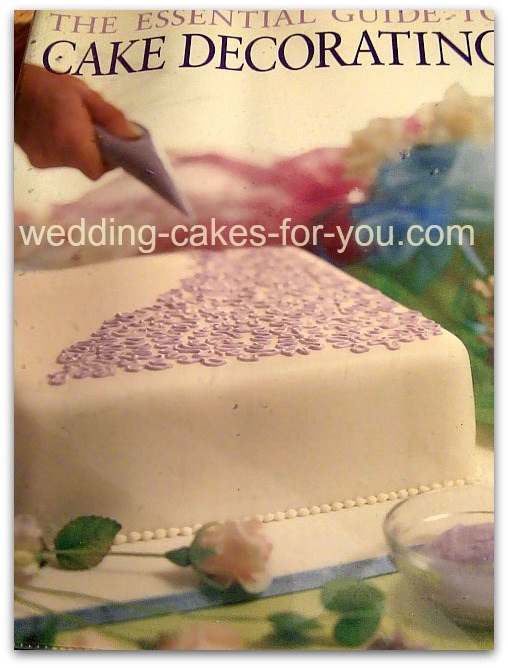 My favorite thing about this book is the modeling section. You can learn in detail how to make fondant figures, with clear photos of each figure.

First they show you how to make a basic figure. From there you can learn to make more complicated designs such as the fairy, which is the one I have followed, customizing her into a mermaid.
  
There are animals and accessories from tiny shoes to hammers, fruit and also backgrounds that can be used on a cake. For example floorboards or cobblestones etc.

And that is not the half of it, the illustrated section on making sugar paste flowers, royal icing filigree, run out collars, embroidery and of course basic piping is extensive. The book includes templates for all of the cake designs in the book. I could on and on about this book... It is a must have for cake decorators.  You will use it a lot!



Cake Decorating: A Step-By-Step Guide to Making Traditional & Fantasy Cakes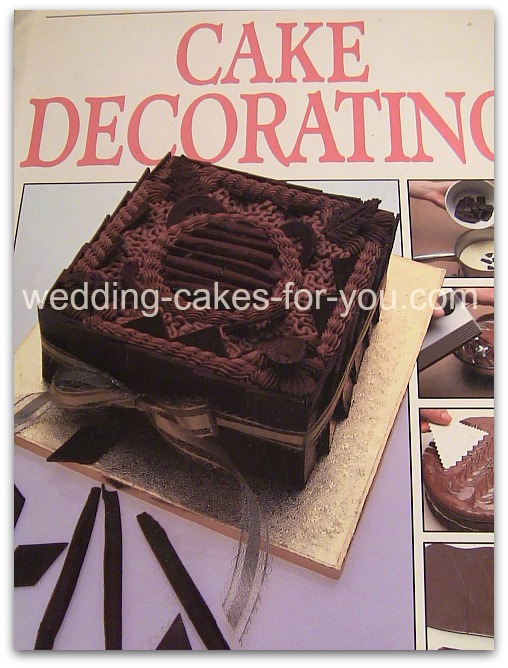 Another really great book for cake decorators is by Elaine McGregor. I use the book to spark ideas and have used her techniques often. She has a unique way of positioning pillars for a tiered cake using handmade templates.

The icing section is excellent, showing you how to make different types of fondant which includes the European and Australian methods of fondant making. You will see how to use royal icing as a covering for a cake, which is not commonly done as far as I know, at least not here in the U.S.

I love her section on simple decorating techniques like using nuts and coconut, and her elaborate decorating as well. The run out section was very helpful when I had to quickly make a pair of swans for a cake topper on a wedding cake.

I have picked up a lot of tips from this book and always come back to it for inspiration as well as technique. Another fabulous book for your collection.