Custom Search

More Cake Decorating Photos

And All Occasion Party Cakes


A continuation of the cake decorating photos with all occasion cakes submitted by visitors from all around the world. 

More Photos and Ideas. To read the stories, tips, recipes and how these cakes are made go here. I recently moved ALL of the shared pages over to one single page for all to enjoy. You can see the entire story behind each creation and find all kinds of tips, recipes and how to's from decorators all over the world right here at Wedding Cakes For You.
Share your photos, pictures and stories.

---
Holiday Cake Photos

Here are just a few of the great design ideas that people have shared with us. This collection is ever growing so please visit often and check out what is new! Sign up for the newsletter and the RSS feed to be alerted when new pages are added.

Traci made the most beautiful basket cake for Easter with DETAILED instructions and photos for you. Mildred shows off her adorable bunny cake.

Easter Basket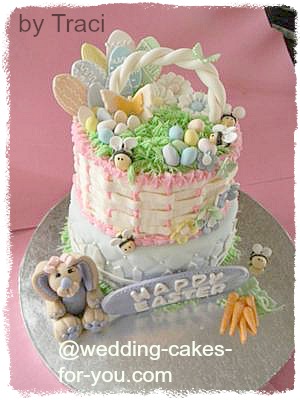 Both of the Christmas creations below have sweet stories to go with them and some how to advice. Crafty ideas from Maria and a PHENOMENAL video to go with the fun Christmas cake. You can really see the details of all of her fondant figurines and the royal icing snowflakes that she made.

Fun Christmas Cake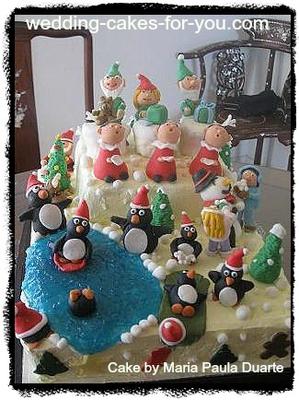 Fondant Poinsettias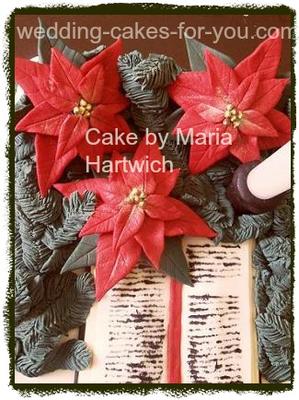 A giant cupcake by Yani was her dad's surprise on St. Patrick's Day. There is a GREAT video with it from Yani's cake channel. The Halloween pumpkin graveyard scene is by Andrew and is slightly spooky.

Giant Cupcake

Halloween Cake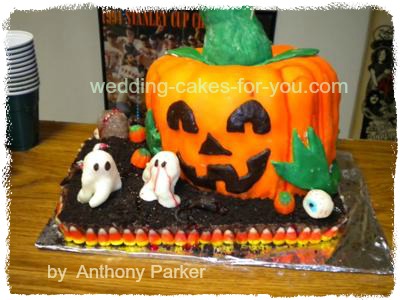 Valentines Day Cake

Such a pretty classic Valentines day cake from Kristi.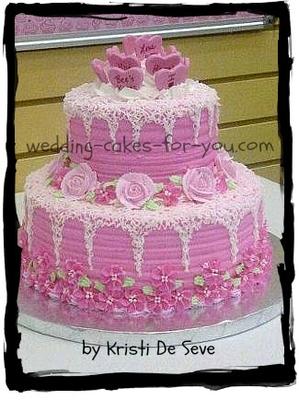 ---

Adult Cake Decorating Photos and Ideas To Ponder

The irony of the two cake below!!! The sexy bikini cake is from Alysia who made this for her fiance, a bodybuilder. The pregnant cake body has tremendous breasts. LOL. You can see how both of these cake were made and the story behind them if you click on the photos.

Bikini Cake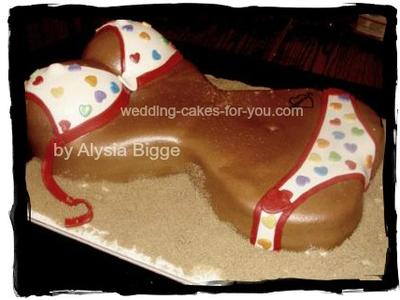 Pregnant belly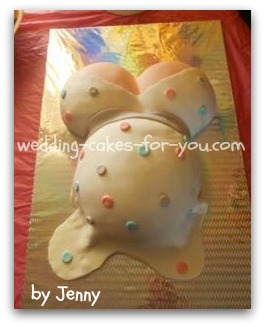 The chessboard and poker table cakes are so perfect for the men. The chess pieces are made with chocolate and were a very time consuming project. The poker table also would take considerable time and patience. But the results are SWEET!

Chessboard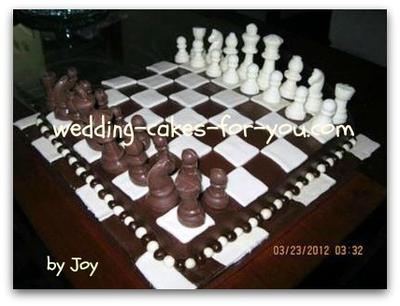 Poker Table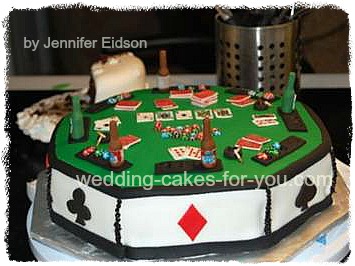 For the nurses and seamstresses in your life, this retirement and sewing machine cake are adorable. Love the band aids on the cupcakes, and the detail of the pin cushion and thread is amazing.

Nurse Retirement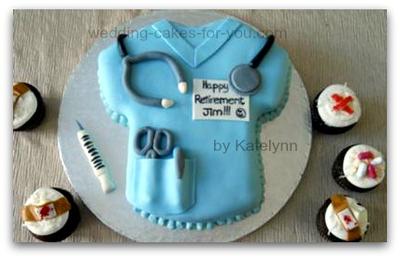 Sewing Machine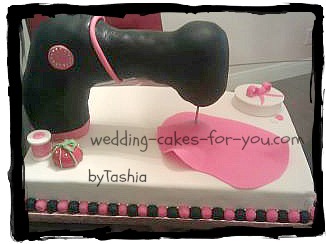 Both of the cakes below are from Viola who is truly talented with her figurines. Be amazed at the details by clicking on the pictures and reading about these cakes.

80th Birthday Cake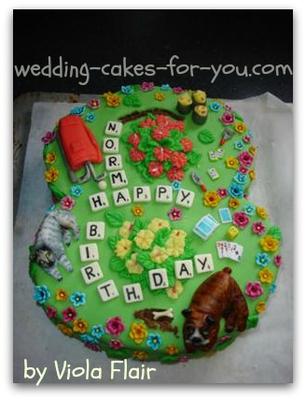 Musical Themed Cake

Gum paste flowers are beautifully done by Meena and Barbara. These cakes have a lot of meaning behind the. Check out the stories that go with them.

Gumpaste Flowers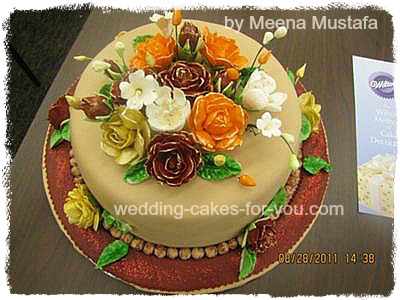 Heavenly Gift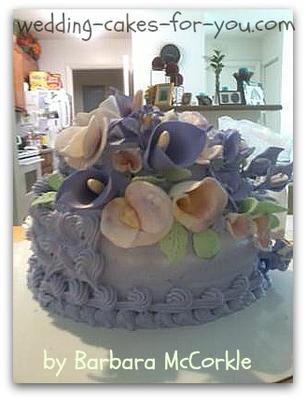 Music Theme

The cigar and violin cakes are both created by a young woman named Keri who started making cakes to pay for school. Her story is classic and so are her creations.
Michele owen added her half violin and half piano design with details on how she made it.

Cigar Box Cake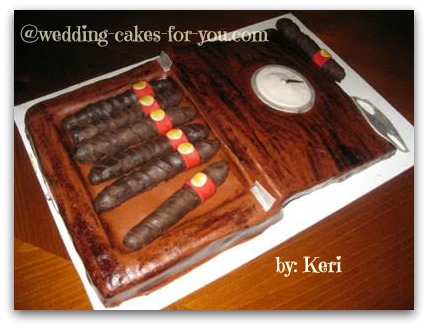 Violin Cake

Music Cake Half Violin Half Piano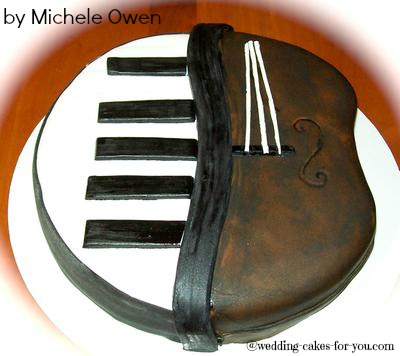 I hope you enjoyed the
Cake Decorating Photos :-)

---
Back to Ideas on Page 1  Whimsical and Girls cake ideas

Back to Ideas on Page 2 Animal, Boys, Kids, Baby Shower and Patriotic cake ideas