Custom Search

Aloha Cakes And Cupcakes


 Featured Cake Decorator: Aloha from Georgia! Cakes and Cupcakes are Sarah Scott's specialty.

Being married to a military man Sarah's home based business location tends to change often.
Regardless of where Sarah lives, she makes a lot of people happy with her cakes, her positive attitude and her kindness.
Early on when this website was relatively new Sarah became a frequent visitor, entering and winning a contest, and supporting other decorators over the years.  So I  am thrilled that she agreed to be the featured cake decorator here at Wedding Cakes For You.
Read on....and please leave comments at the bottom of this page for Sarah :-) Thank you.
Cake Decorating -A Family Affair
---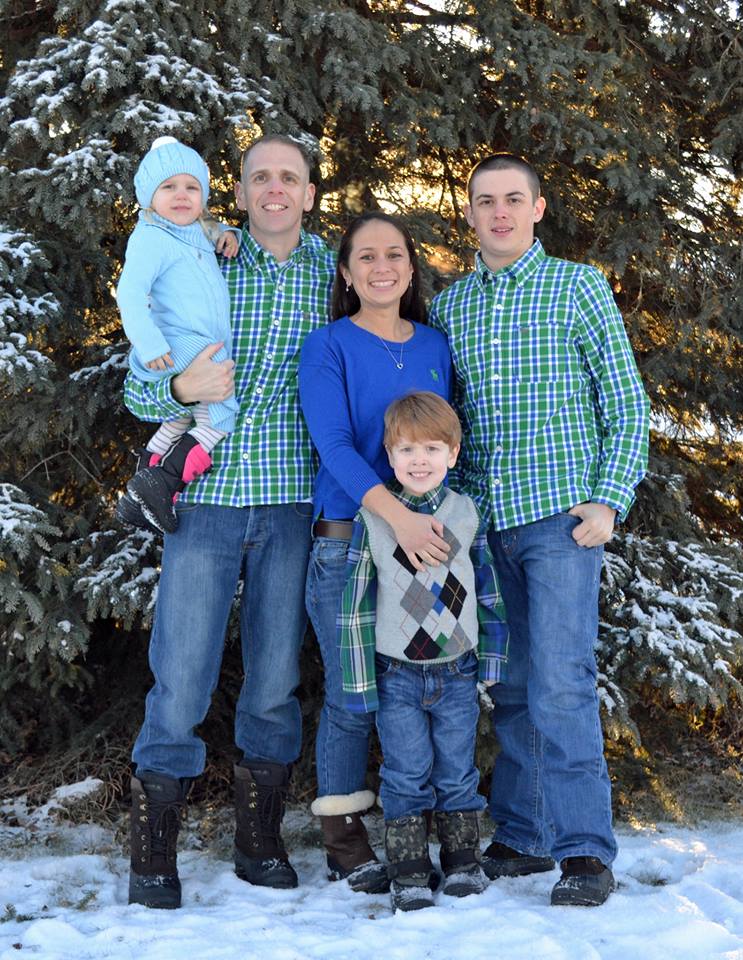 "My family has been the main reason for starting to decorate cakes and cupcakes, for a fun activity that we can do together and for the desire for children to have something more than a grocery store sheet cake for birthdays.
I'm glad that I stuck it out past those first few creations almost 3 years ago."
About Sarah
---
Tell us a little bit about yourself and how you got started decorating cakes and cupcakes?
I am a military spouse, a mom of 2 children, a nurse and a cake decorator! After having a second child, and getting ready for a move I stopped working as a nurse and became a full time stay at home mom.
Being a military family we have moved around a lot in the past few years, our move in 2010 took us to Alaska, about 6 months after my daughter was born. Living in Alaska proved be a challenge in finding "warm activities", so we ended up watching a lot of cake shows during the day, and admittedly I told myself "Hey I can do that"!
What sparked the idea of starting your business Aloha Cakes And Cupcakes?
After making a few designs for family and friends I started getting a few random "friends of friends" wanting to order cakes from me. And after moving back to Alaska when my husband returned from his deployment, I decided to try it and see how well I could do making cakes for other people. Luckily my business took off and I did pretty well.

My First Princess Cake...For my little princess

I found out that one of my friends from high school had started her own bakery business in California shortly after being in Alaska, so we started talking about cakes a lot since my daughter's 1st birthday was coming up soon.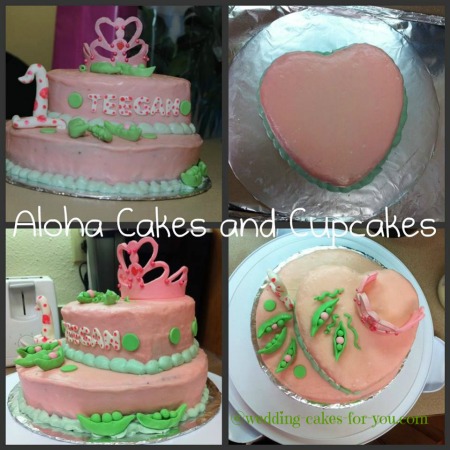 After looking around at various grocery stores, I decided that I wanted my daughter to have something prettier than your basic off the shelf style, and I wasn't willing to pay the local bakery prices, so my friend in California convinced me that I could do it myself, and she would make and ship all of the gumpaste decorations I would need to decorate with.

I had never been so stressed out in my life trying to "smooth" buttercream and figure out where to place all of these decorations that my friend had shipped to me.
I Was Hooked
After making my daughter's first birthday cake my son insisted that I make his also, and this time we experimented making all of our own gumpaste decorations.
Not long after my son's birthday we moved again due to my husband's deployment, and our decision that I would not stay in Alaska alone.
During his deployment was when decorating cakes and cupcakes became a family activity to do on the weekends with the kids. We started watching a lot more YouTube videos on how to make fondant figurines and flowers and I started experimenting more and more. I was hooked!


The Cake Decorating Contest
After making a few cakes for friends, I came across Wedding Cakes For You, and got up the nerve to enter the cake decorating contest. My cake won! Click on the photo to go to the story about this cake. 
After winning and seeing all of the positive comments it gave me the encouragement I needed to keep pushing myself a little further with each design I made!


What is the craziest or wildest cake request you have ever had?
I think my children have had the craziest cake requests! Last year my son wanted a volcano cake, complete with "lava", in the end we settled for some poured fondant and pulled sugar lava shooting out of the top of the volcano!

Their requests stress me out a bit, but in a good way, it always pushes me to try something new and I get to test it on them without any judgment if it fails miserably.
My son has already planned his next birthday cake, complete with a carved monster truck…which may prove to be my wildest cake request yet!
Click the picture to enlarge.
Cake Bloopers
---
"her 3 year old had gotten the cake off the table and had plucked all the gumpaste flowers off the cake, It was one of those moments that all you could do was laugh!"
This past spring I made a mini replica of my wedding cake for my anniversary. A friend who lived down the street from us was a photographer. I asked her if she'd take some nice pictures of the cake for me since I can never get the lighting right on mine.

She agreed, so we walked the cake down the street to her.
In the length of time it took us to walk back home, she had called me frantically to tell me that she walked out of the room where she left the cake, and her 3 year old had gotten the cake off the table and had plucked all the gumpaste flowers off the cake to smell them because she thought they were real, and there was no saving them.
Every Cake Is A Learning Process

---
The past 2 years of cake decorating, I have had some of the most fun and yet most stressful weekends of my life! But I wouldn't change it. Every cake is a learning process, and hopefully the more I push myself the easier some concepts will be!
Without the support of my husband, I don't think I would be able to be where I am today, he gets frustrated with the mess sometimes but he's always there to push me along and tell me to take a break when things get frustrating for me!
Find Aloha Cakes And Cupcakes on Facebook
Have your say below in the Facebook comments section. say hi to Sarah and let her know you were here.