Custom Search

Decorating A Cake With...
Featured Cake Decorators

SWEET on decorating a cake?

Then you have come to the right website. Not only can you get answers to all of your baking and decorating questions here, you can also read about small business owners living the dream.
Do you have a similar dream? Then read on.


Features



Below you will see links to interviews with SWEET people who are visitors to Wedding Cakes For You and are outstanding in the field. They came here for answers and then pay it forward by helping others.
The support that they have shown by sharing their creations, tips, advice, recipes, bloopers and stories is amazing. I feel as though they are almost family and have gotten to know some of them through this website.
It's all about sharing experiences and learning from each other. Wedding Cakes For You  has grown and made it's way to the top 5% of all websites on the internet about wedding cakes.  I would like to share that success with the people who have helped me to grow it to this level.
A story and some link love from this site to yours is my way of sharing the success. THANK YOU :-)

---
Featured Cake Decorators
and Bakers

Click on the photos of the featured cake decorators.

---
New Featured Decorator Coming Soon!

Cake Decorating Business?


Interested in starting your own business?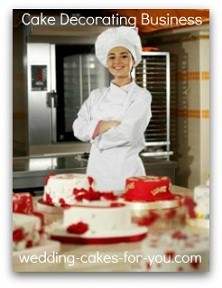 You will find all kinds of tips, advice and stories from people who actually took that leap and started a home based or small storefront bakery.
Read the interviews and bios of the professionals here on this page, or go to business tips and advice page to see the Q&A.

Cake decorating classes information


If you are interested in learning how to bake or decorate a cake in a group or private  setting then visit the classes page. I run sessions in Connecticut, and there is information on other teachers and culinary schools in your area of the world. Do you have baking questions.
Here is the link to Wedding Cakes For You Facebook so you can join in on the fun there and take part in all of the sharing of information on decorating a cake.