Cake Decorating Techniques and Gumpaste Flowers

 Gumpaste flower making is a skill that you will want to learn and practice. You can create amazing realistic and fantasy flowers for wedding cakes, birthday's and all occasions. Students learn how to make a realistic Dogwood flower and a Rose in this class. 
"I really enjoyed the class and learned a lot. Thank you for having us at the decorating class at your home. Lots of love"~Bhavna~

Filling and Frosting a Cake and Making Buttercream Rose
Students learn how to fill and frost a cake and make a classic buttercream rose. It is one of the first flowers you will learn when decorating cakes. They can be used on almost any design and are a must in every cake decorators repertoire. 

Valentine Designs
The heart shaped design is perfect for valentines day and for wedding or anniversary celebrations. Students also learn how to basketweave and pipe cornelli lace over the surface for a beautiful romantic effect. 
"Thank you so much for the decorating class and for teaching such great techniques in a fun way. I just loved it. The video and photos look very good. Thanks again."~Lida~
---

Top Culinary Schools

Find the best culinary arts school for you and search cake decorating classes all around the world.
Do you have a dream to follow? Is a cake decorating business in your future? You may want to consider a culinary art degree.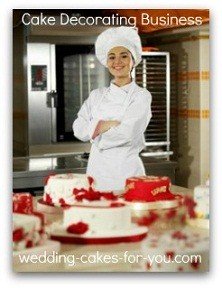 This list is a small sampling of the many schools for culinary arts. You can find one in a city near you. Just type in the keywords in the search box below and you will see results from the world wide web right here on this website.

Custom Search
---