Lorelie's Best
Wedding Cake Recipes
"In Extreme Detail"
The Waterfall Effect


In 1999 Wedding Cakes For You website was originally created to share my favorite tried and true wedding cake recipes/decorating ideas...

Little did I know how popular they would become. E-mails and phone calls started to trickle in and I would happily answer everyone's questions in EXTREME DETAIL...until that is, the trickle became a waterfall!!! 
Realizing that I was treading water and possibly drowning in a sea of Q&A the decision was made to buckle down and figure out EVERY DETAIL to all of the most popular recipes and questions and put them in one comprehensive book.
Hello I just bought your book and let me tell you that you did GREAT work on this. I love it! It has so many helpful details. Congratulations!
~Santanic Elna DeLui ~

Perfect For Home and Commercial Bakers


This very detailed book is the result of many hours of measuring, testing and writing. I hope it will help you as much as it has helped me. YES I use it too !!! It has become MY favorite baking and reference guide now :-)


Have a Peek AT The Table Of Contents


Click on the images to enlarge
I guarantee 100% satisfaction or your money back, no questions asked. 


Do You Love to Bake And Decorate?
Click on the pics to read more about how my video and in depth books will lift your spirit and give you the confidence to WOW your friends, family and customers !!!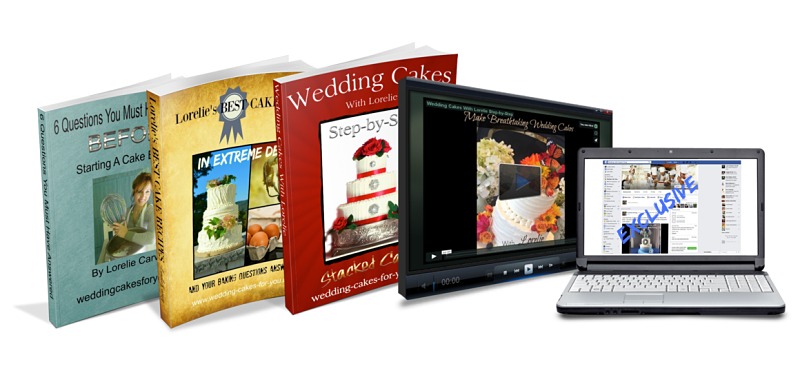 Includes my best wedding cake recipes and a membership to my private cake group.