Wedding Cakes &
Cake Decorating Tutorials
Looking for the best wedding cakes for your special day?
Searching for the most luscious recipes? Do you love baking and cake decorating?  SUBSCRIBE to Cakes with Lorelie and get a FREE copy of my Luscious Top Five Buttercream Recipe e-Book. 

Wedding Cakes and Bakers Directory

Lorelie is simply the CAKE FAIRY!!!!!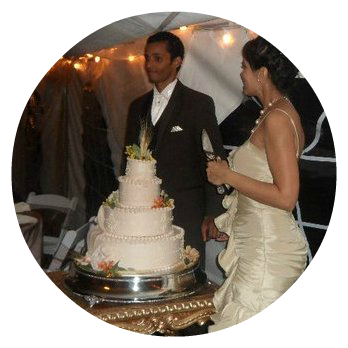 "Lorelie is simply the CAKE FAIRY!!!!! and her heart is as big as her cakes are delicious and gorgeous. People are still talking about my wedding cake almost three years later"  
~Corina~*New York

A waterfall of unending cake KNOWLEDGE!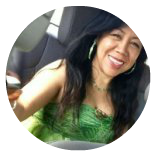 "Lorelie, Your website is a waterfall of unending cake knowledge. My favorite part is reading visitors stories  and photographs. You're such an amazing lady and sweet. I am looking forward to another year of being inspired and learning from you." 

~Yani~*Ontario Canada

Your recipe ROCKS and your site is awesome!

"I was new to baking when I stumbled on your site exactly two years ago. Now I have family and friends begging me to make the white cake.Your recipe rocks and your website is awesome" 

~Ene Eimone~*Abuja Nigeria
Bakers and Cake Decorators
Cake Decorators Are you tired of the "same old recipes?"  Do you want to learn some extraordinary decorating techniques which will fill your brides with excitement? Perhaps you are ready to take your baking/cake decorating to a whole new level. Let me show you how, with scratch recipes plus stylish techniques I use to WOW my brides. 

Brides and Grooms
Brides are you searching for the most mouth-watering, delicious and exclusively chic wedding cake to make your guests say Wow"? Contact me anytime for a complimentary tasting.  See photos of the latest designs here. 

Be assured that you will find everything you need here to move forward on your wedding cake planning or your cake decorating and baking journey. Here are a few of the most popular pages:

New Pages!!!
Thinking of starting a cake business someday? You will want to see this page. Cake decorating business
I love to bake yummy desserts for parties and family  gatherings, so I started adding some seasonal cakes and pies. Here is a link to the latest. It's a fresh apple dessert loaded with nuts and apples, then brushed with delicious caramel sauce. 
With Christmas coming soon you will want to take a peek at my Yuletide page. You will see how to make all of the goodies listed below there. 
Snowflakes made with royal icing
Rich fruitcake recipe
Buttercream Pinecones
Frosting Fruit
Buche de Noel and Mini's
Champagne roasted Pecans for gift giving
Snowball cookies  
Pumpkin spice cake roll
Cheesecake
Thank you so much for visiting. I hope that you will find what you came here for. If you need to reach me for any reason you may contact me anytime. 
Header Photo by RK Photography 

Thanks for Visiting!