Cake Decorating Classes

Cake Decorating Classes with Lorelie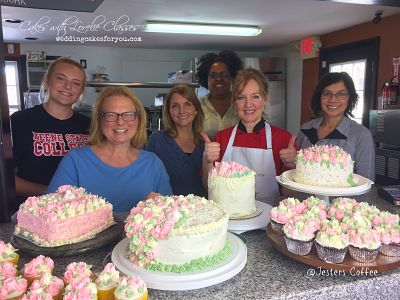 Are you looking to improve your skills and build confidence so you can create beautiful cakes and cherished memories?
Lorelie's cake decorating classes cover it all in an intimate setting and small group instruction.

Online 

Class Schedule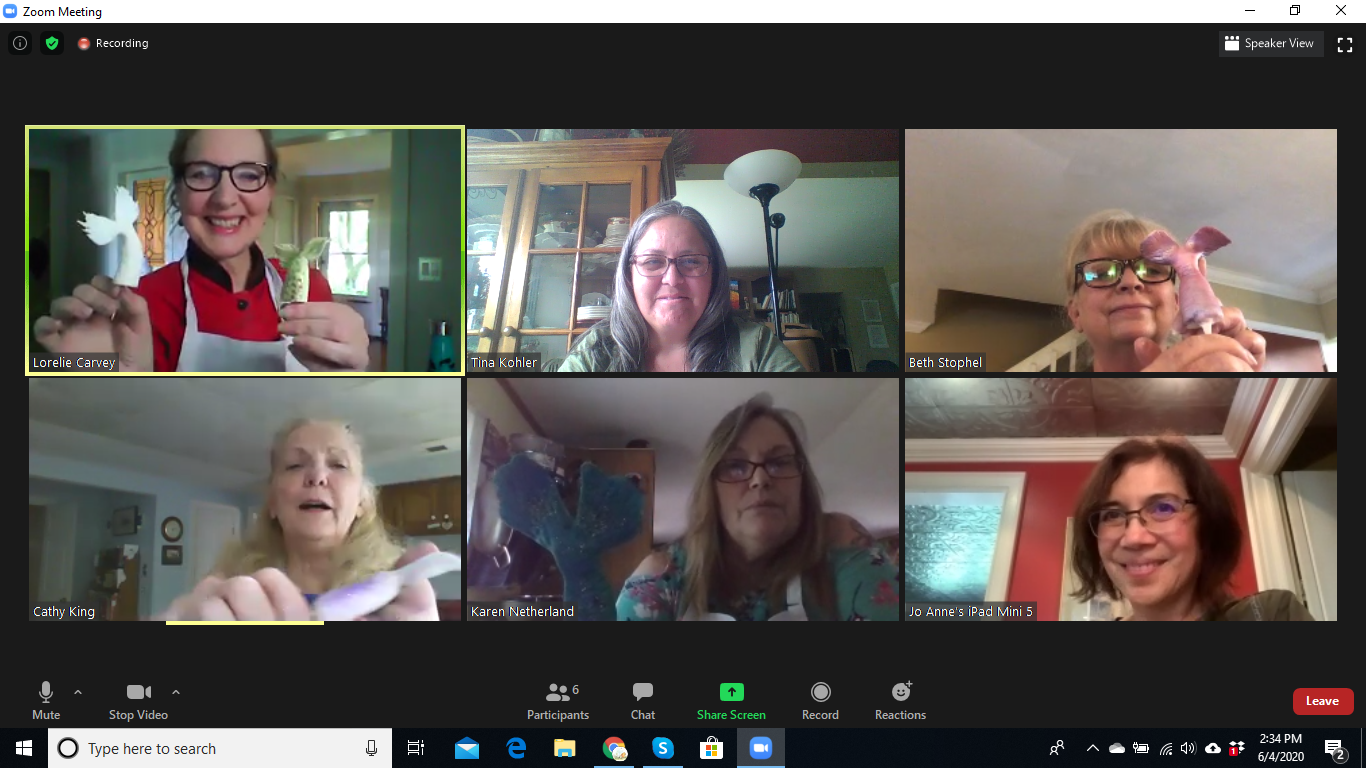 Learn how to decorate from the comfort of your home kitchen. Zoom decorating classes are in session every month.
Subscribe here to Cakes with Lorelie for updates. 
---
May 20 Faultline Cake
Bring a six inch (or any size) filled and crumb coated cake
Batch of Buttercream- one batch = about 4 cups. That should be enough for a six inch cake
Sprinkles for the center part or anything you want to put into the faultline.  I'm using sliced  candied Lemons Recipe is here. 
Sprinkles are easier if this is your first time. 
Spatulas and or a bench scraper. 
June- Cake Class - Doll Cake
Woodland Princess Doll Cake
You'll need to bring...
Barbie doll
Doll cake pan plus one 8 inch layer for added height (measure your doll legs to figure out the height you need.  You can also use regular cakes and trim them into a skirt shape if you don't have a doll pan. 
Buttercream
Cake plate or stand of some kind
Cookie moss (optional) 
Fondant for bird and top (optional)
Small star or round tip for piping edges on top
A large petal or leaf to make ruffles on the skirt
April 14 2021 Watercolor Cake with Buttercream Daffodils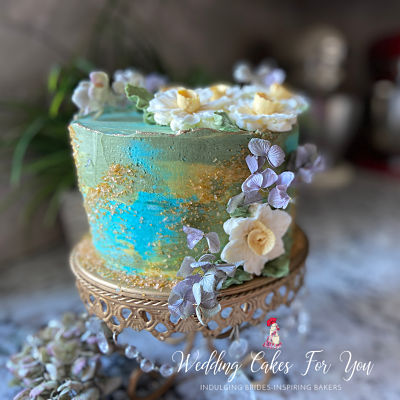 You'll need to bring
Tip 104 petal or any size petal tip that you prefer. The larger the number the larger the flower. 
Pastry bag with coupler
Crumb coated cake
Blue, yellow (or orange), green and white buttercream 
Feel free to use your favorite colors for this cake. 
Daffodils do come in various colors
"Thank you for always being so encouraging. You are definitely a wonderful mentor to all".
~Durema 

---
Testimonials 
"Your zoom classes are so informative but yet at the same time so relaxing and enjoyable -- I feel as if I am in a room with a bunch of my old-time friends". ~Catherine Earle King~

"Thank you for helping to build my confidence!! You are an excellent and very patient instructor and I thank you so very much"!!
~Cathy~
"Class was great. Thank you for teaching us such a beautiful flower".
~Karen Netherland~
"Lorelie is amazing!  She has such a sweet, calming, and just a very genuine nature about her. I just recently started with her classes and I am loving them! I have some experience with cake decorating already but wanted to advance my skills and learn some new techniques. Lorelie has also always been very quick to respond and assist all the time. Join this class...  you won't regret it".
~Tina~

"I had a blast and already looking forward to the next one. Thanks Lorelie and all the members".
~Mollie Burd~

More Sweet Words 
"I love the classes and feel they are so worth the monthly donation".
~Karol Koss~
"Great zoom class and fun time with Lorelie. Got some great tips on making IMBC easier.  Thanks again Lorelie".
~Catherine Earle King~
"Thank you Lorelie for our  IBC class. I added chocolate and it's delish. I will be making cupcakes tomorrow to share at my pharmacy for the folks that have been working so hard".
~Durema~
"I have learned so much from the Zoom classes. I feel much more precise and aware of frosting consistency and such".
~Jean Pocha~
---
Past /Completed Classes
September 22, 2018 How to Frost a Cake and Make Buttercream Peonies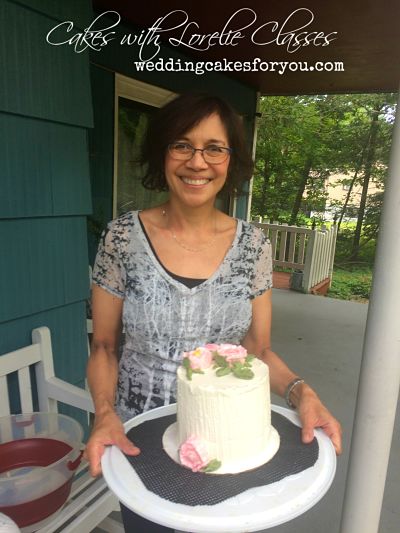 Jo Anne's Textured Buttercream Design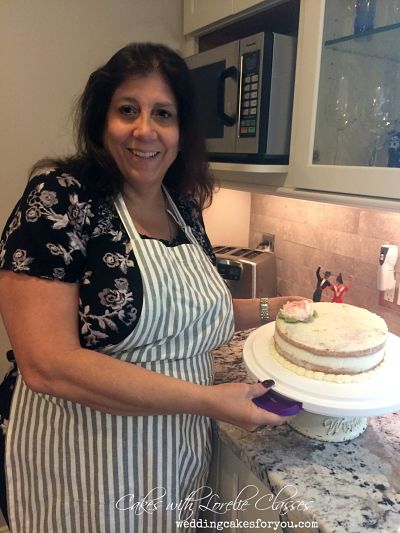 Nadine's Semi Naked Cake Design
April 22, 2018 Buttercream Mums and Painting on Cakes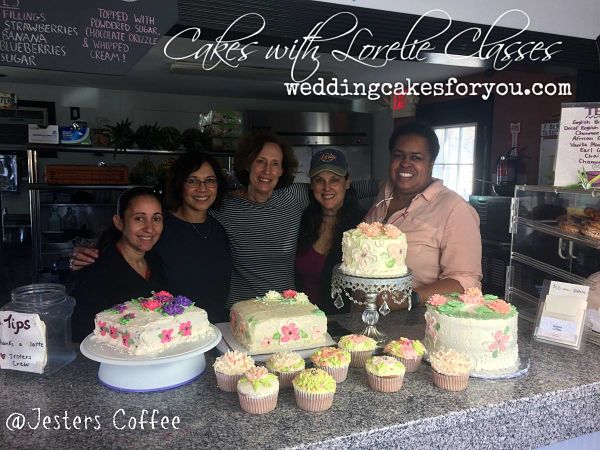 March 18, 2018 Spring Fling-Russian Piping Tips Class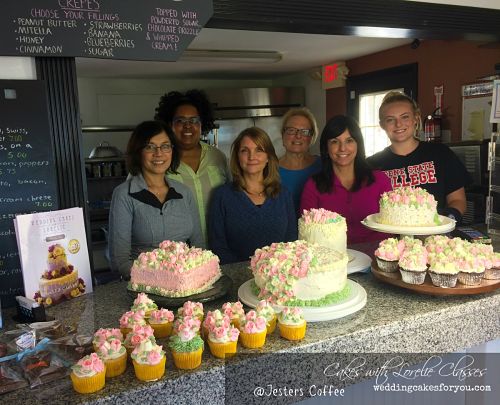 Wedding Cakes For You Amazon Shop to see all of my favorite tools and products

Contact me with any questions. 

Kids Baking Class
Link to learn more about my books

Wedding Cakes For You Amazon Shop to see all of my favorite tools and products
Pre-Teen Class
The young ladies at  "Danbury Youth Services" observed the construction and frosting of a two tiered cake, learned important baking and cake decorating terms and decorated their own cupcakes. 

Spring Buttercream Flowers
Buttercream flowers are the mainstay of decorating cakes. Your friends and family will be in awe when they are presented with a cake loaded with these pretty and delicious Daisies, Daffodils and Dogwood flowers.  

Cake Decorating Techniques Gumpaste Flowers

 Gumpaste flower making is a skill that you will want to learn and practice. You can create amazing realistic and fantasy flowers for wedding cakes, birthday's and all occasions. Students learn how to make a realistic Dogwood flower and a Rose in this class. 
"I really enjoyed the class and learned a lot. Thank you for having us at the decorating class at your home. Lots of love"~Bhavna~

Filling, Frosting and Buttercream Roses
Students learn how to fill and frost a cake and make a classic buttercream rose. It is one of the first flowers you will learn when decorating cakes. They can be used on almost any design and are a must in every cake decorators repertoire. 

Valentine Designs
The heart shaped design is perfect for valentines day and for wedding or anniversary celebrations. Students also learn how to basketweave and pipe cornelli lace over the surface for a beautiful romantic effect. 
"Thank you so much for the decorating class and for teaching such great techniques in a fun way. I just loved it. The video and photos look very good. Thanks again."~Lida~
---
Top Culinary Schools
 Find the best culinary arts school for you and search cake decorating classes all around the world.
Do you have a dream to follow? Is a cake decorating business in your future? You may want to consider a culinary art degree.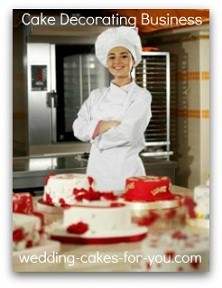 This list is a small sampling of the many schools for culinary arts. You can find one in a city near you. Just type in the keywords in the search box below and you will see results from the world wide web right here on this website.

---
This article was printed from Wedding-Cakes-For-You.com