Cake Decorating Classes


Welcome to Cake Decorating Classes with Lorelie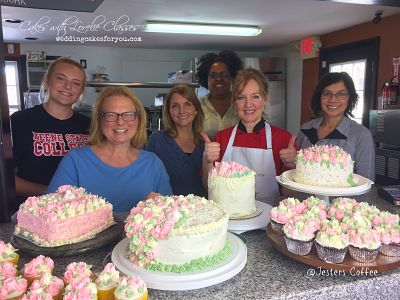 Are you looking to improve your skills ? Do you want to explore the art of baking and decorating cakes? Lorelie's cake decorating classes from cupcakes to wedding cakes covers it all in an intimate setting and small group instruction.


"Thank you again for a terrific class.  We had a great time."
~Lisa Arasim and Olivia~
---
April 22, 2018-Register for the Buttercream Mum and Painting Class 
---
Shake and Bake Combination Class
Completed Classes
March 14, 2018 Russian Piping Tips Class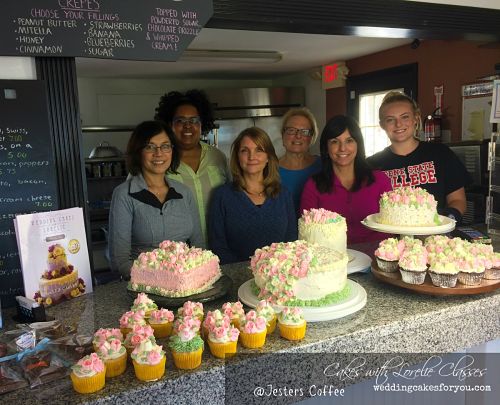 Wedding Cakes For You Amazon Shop ro see all of my favorite tools and products

Contact me with any questions. 

Kids Baking Class
Link to the video on YouTube
Link to learn more about my books
Wedding Cakes For You Amazon Shop ro see all of my favorite tools and products
Pre Teen Class
The young ladies at  "Danbury Youth Services" observed the construction and frosting of a two tiered cake, learned important baking and cake decorating terms and decorated their own cupcakes. 

Spring Buttercream Flowers
Buttercream flowers are the mainstay of decorating cakes. Your friends and family will be in awe when they are presented with a cake loaded with these pretty and delicious Daisies, Daffodils and Dogwood flowers.  

Cake Decorating Techniques Gumpaste Flowers

 Gumpaste flower making is a skill that you will want to learn and practice. You can create amazing realistic and fantasy flowers for wedding cakes, birthday's and all occasions. Students learn how to make a realistic Dogwood flower and a Rose in this class. 
"I really enjoyed the class and learned a lot. Thank you for having us at the decorating class at your home. Lots of love"~Bhavna~

Filling, Frosting and Buttercream Roses
Students learn how to fill and frost a cake and make a classic buttercream rose. It is one of the first flowers you will learn when decorating cakes. They can be used on almost any design and are a must in every cake decorators repertoire. 

Valentine Designs
The heart shaped design is perfect for valentines day and for wedding or anniversary celebrations. Students also learn how to basketweave and pipe cornelli lace over the surface for a beautiful romantic effect. 
"Thank you so much for the decorating class and for teaching such great techniques in a fun way. I just loved it. The video and photos look very good. Thanks again."~Lida~
---
Top Culinary Schools
 Find the best culinary arts school for you and search cake decorating classes all around the world.
Do you have a dream to follow? Is a cake decorating business in your future? You may want to consider a culinary art degree.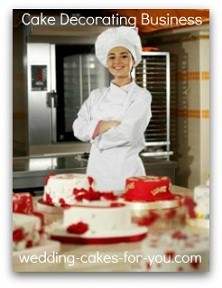 This list is a small sampling of the many schools for culinary arts. You can find one in a city near you. Just type in the keywords in the search box below and you will see results from the world wide web right here on this website.

Custom Search
---