Free Cake Tutorials
Learn Step-by-Step
Wow your friends and family with this collection of  free cake tutorials Learn Step-by-Step how to make a cute Hello Kitty Cake Topper. Have  fun making your own creative unique dripped and loaded cake. The campfire cake with real flames and toasted marshmallows is a treat for someone special. And of course don't forget about the  trendy semi naked rustic look. 
Free Cake Tutorials
Plain or loaded drip cakes get a lot of ooh's and ahh's. This cake is fit for just about any celebration. Try varying color themes to match the season or party colors. Create your own unique combinations. Learn how with this free cake tutorial

The campfire cake design lends itself beautifully to an open fire pit birthday celebration. This is a pretty straightforward easy cake to make. The only element that took some doing was the candy fire. Learn how with this free cake tutorial

More Free Cake Tutorials
Is there anything cuter than a Hello Kitty cake? I'm sharing a cake design and a topper tutorial with you that is two times better. Why? Because  there are two cuties on top having a tea party.  There are also two designs to choose from. One is made using Gumpaste, the other is Candy Clay. Learn how with this free cake tutorial 

Don't you just LOVE the look of these soft romantic designs ? Although these are fairly simple to make  there are some tricks to filling and frosting naked cakes. Basically you start with untrimmed layers of cake. The crust is important as it looks prettiest when it peeks through the icing like the vanilla cake on the left. Learn how with this free cake tutorial

Make Beautiful Buttercream Flowers Easily with Russian Piping Tips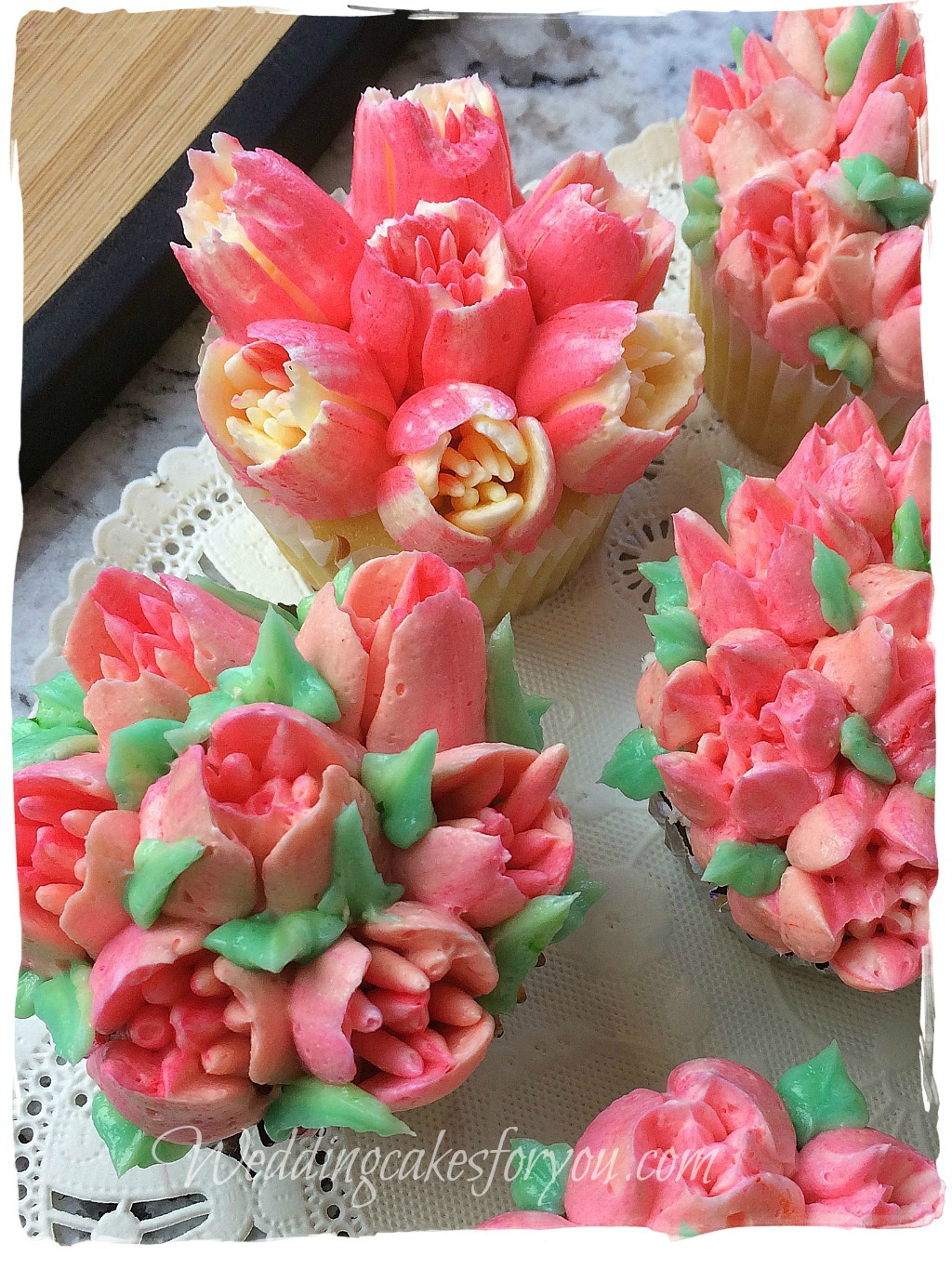 Russian piping tips are one of the newest cake trends. Everyone can magically decorate a cupcake or cake with these easy to use cake decorating tips. There are a few tips and tricks however to get comfortable with this style of buttercream flower. Check out my the video on this page. 
Star Wars Cakes
Star Wars cakes are awesome! These two designs are easy to make and fun for any Star Wars fan. I made these for my grandsons who LOVE Kylo Ren and Captain Phasma. Go and see how to make these on this page.

Winter and White Chocolate 
Even though this Winter cake design looks complex it is not as difficult as it appears. The cake decorating techniques I used for this are fairly simple. You will learn several techniques including a lace white chocolate wrap, easy texture with a leaf tip and buttercream pinecones. Link to the free cake tutorial.

If you want to learn old school piping techniques then this Valentine cake is the tutorial for you.  You'll see how to make cornelli lace, little rosettes, stars and dots. The borders are a row of shells overlapping a zig zag. Also in the video you can see how I added the flowers on top without touching the cake. There are two recipes and two how to cake decorating videos on this Valentine cake page 
This article was printed from Wedding-Cakes-For-You.com