Custom Search

Wedding Cake Gallery
Indulging brides with beautiful and delicious custom wedding cakes for a truly unforgettable grand finale.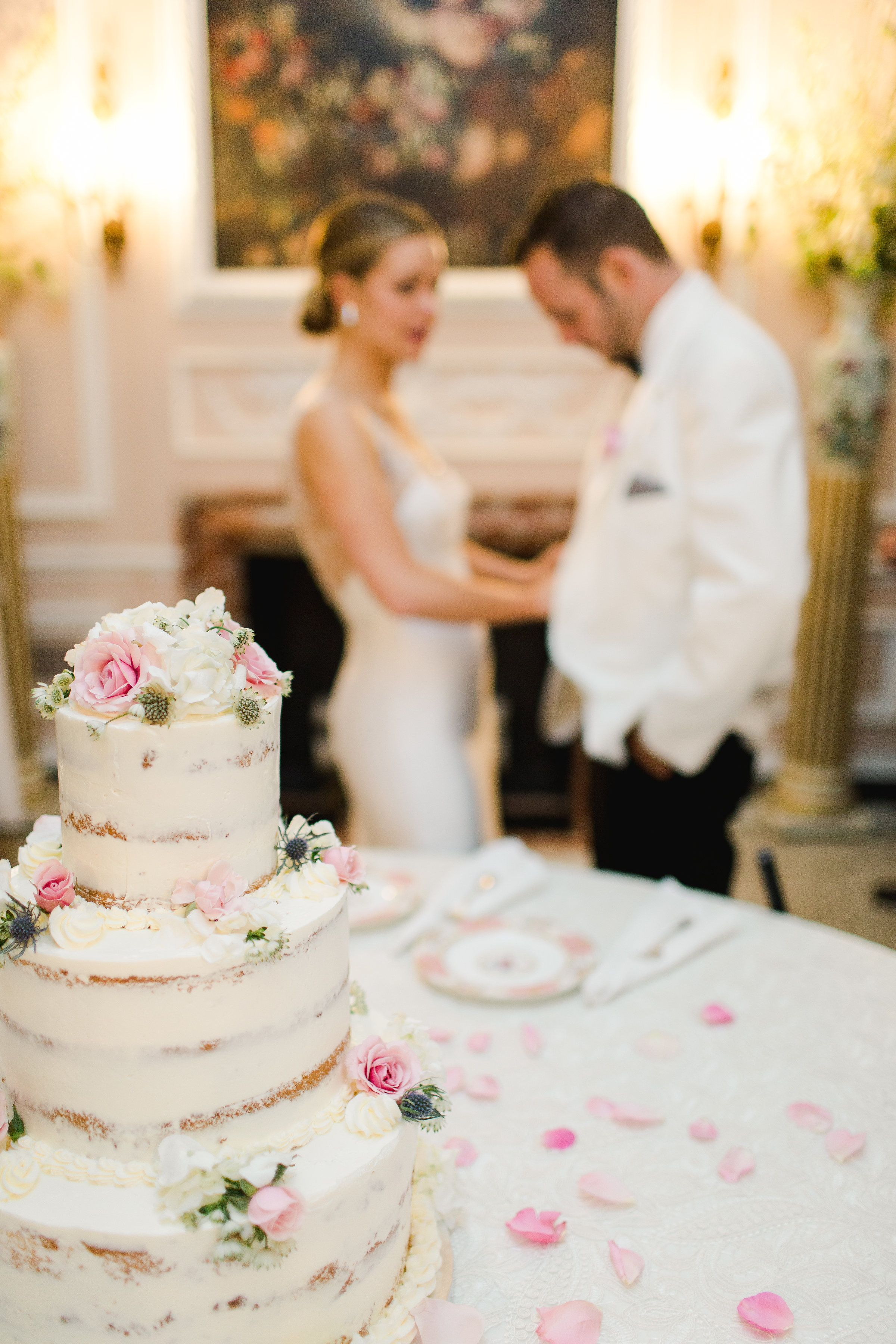 "Our cake was in a word "AMAZING!!!" I cried the first time I tasted it at our tasting with the beautiful and talented baker/artist Lorelie. You were a huge part of our magical day. We love you Lorelie"
~Corina and Maceo~*New York
Live in Connecticut or nearby?  Why not work with me?  Together, you and I will create the cake of your dreams.

Let's share in the design process so that your cake fits exclusively with your theme and colors. Together we will find the exact balance of texture and taste so that you and your guests will experience the most incredible finale to your magical day. 


The Wedding Cake Gallery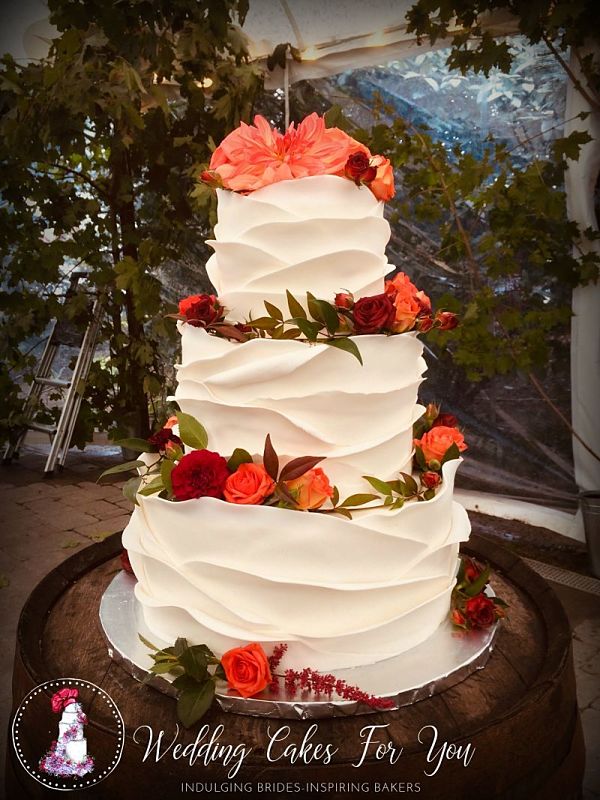 Brian and Jeniffer's Luscious Ruffled Wedding Cake with Fresh Flowers October 27 2018
Nature Inspired Lightly Frosted Cakes 


"We trusted Lorelie to create a beautiful and delicious wedding cake via phone and email with no previous tasting.  It turned out wonderful!  The wedding cake was beautiful and VERY good! "~Kelly Doolittle~
"Lorelie!! You have amazed us once again, and this time amazed our guests. The orange white cake with white chocolate raspberry filling and caramel drips you created for our June 23 wedding at Keeler Tavern looked beautiful! And of course was to die for "! ~Kerry Karner~

"Our cake tasting was beyond phenomenal, we even got plenty to take home! We kind of gave Lorelie a base of what we wanted and would like to see and she went above and beyond to exceed our expectations! I could not have asked for a more beautifully delicious cake for our wonderful day. Trust Lorelie and be sure you will get exactly what you wanted and then some"!~Stephanie Sheerin~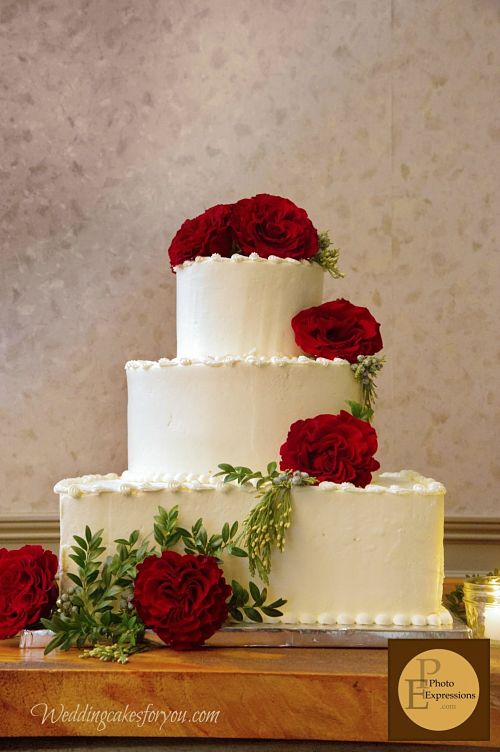 "Thank you SO much for the beautiful cake!!  Everyone raved about how beautiful  the cake was and then everyone raved about how amazing it tasted!  There are still people talking and asking about the awesome orange cake! ~Karel Dlugonkowski~
Rustic Buttercream Cakes 


A Luscious White Chocolate Raspberry Cake Adorned with Textured Buttercream and Buttercream Flowers for Lori and Steve. Beautiful photo by Dan Kane Photos June 2017
Buttercream Texture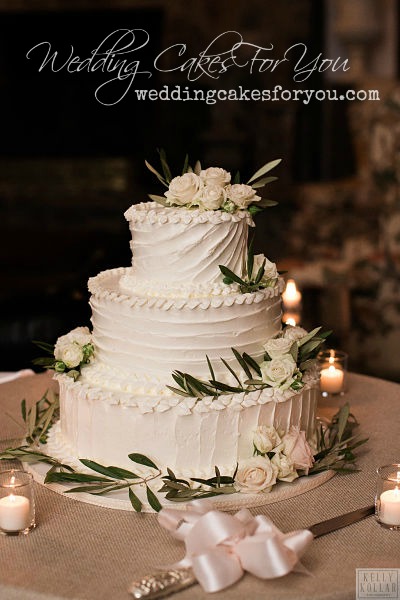 A Dreamy Lavender and Rosemary Wedding Cake for Hathaway Young at Lion Rock Farm. Fresh Roses and Olive Branches by Felicity Bontecou
Traditional Wedding Cakes 
"We still have people raving about the basket weave cake and how delicious it was! My sister was at a cocktail party in the city the other night and someone accosted her about it! "~Pete Hathaway~ Hathaway Young Catering

Unique Custom Cakes
Adrienne and Sean's Fondant Cake With Sugarpaste Flowers and Monogram - Thank You Jag Studios For The Photo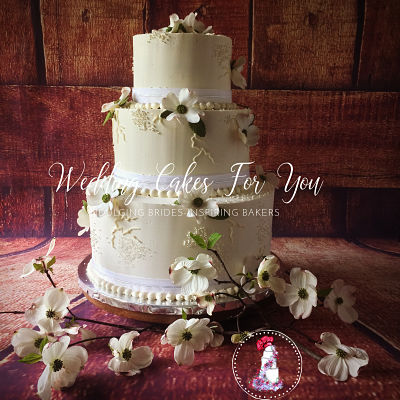 A New version of the Dogwood Cake for a Quinceneara or Wedding Celebration
Words From Wedding Cakes For You Brides at The Wedding Cake Gallery
Our cakes were not only gorgeous but they were also delish! The cake was a perfect light orange butter flavor, not too sweet. It had a wonderful homemade flavor. 

I gave Lorelie no instructions as to cake decoration and let her use her own creative energy. Our cakes were amazing and represented our tropical wedding perfectly! I highly recommend Wedding Cakes For You. Lorelie can be trusted with your cake vision!"~Rebecca Main~

Sheer Elegance


"Lorelie is simply the CAKE FAIRY!!!!! and her heart is as big as her cakes are delicious and gorgeous. People are still talking about my wedding cake almost three years later."

Your beautiful spirit adds that extra special something to the taste of the ones you make! People are still talking about it!!! THANK YOU AGAIN for being a part of our MAGICAL DAY! OCTOBER 9, 2010" 

~Corina & Maceo~

A Bridal Shower Cake


It was a pleasure working with Lorelie for my bridal shower cake! She worked with me and my mom every step of the way and took the vision I had and just ran with it! Not only are her cakes absolutely beautiful and creative, they ARE the BEST tasting cakes I've ever had! 

Lorelie's cakes truly are amazing! The cherry blossom cake Lorelie made for my shower became the center of attention as it was that perfect! Thanks again Lorelie for making my special day even better 

~J Holly ~

Winter Wedding Cake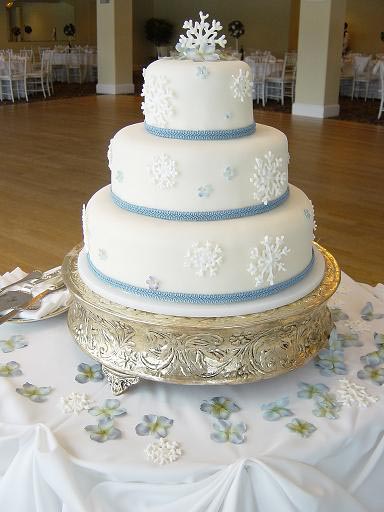 Our snowflake wedding cake was absolutely magnificent! 

Lorelie did an amazing job . I was in shock when I saw it, it looked just like the picture I sent her, only better. It was incredibly gorgeous and totally scrumptious! Lorelie is a true artist and I am so appreciative of her creative ingenuity and natural talent! Thank you from the bottom of my heart for making the perfect wedding cake of my dreams!"

~Warmly Mellisa~
Back to Top
Wedding Cake Delivery in Connecticut
This cake delivery came complete with a Donkey and a Goat. We delivered it to the groom's parents home in Newtown CT. The table was made of two wine barrels and an old piece of wood with lace on top for a touch of elegance. The matching cupcakes with buttercream roses were a nice addition to the setting under the tent and the little mini farm with vegetable gardens and farm animals added so much to the charm of this reception.


Wedding Cake Gallery Testimonials 


"Although our wedding was way back in November, I wanted to get in touch with you to let you know how much we appreciated your services. Ed and I recently received our wedding album and we were reminded of how spectacular our cake turned out. We are truly grateful to have had you as our cake designer/baker.




Our guests kept commenting on how delicious the cake was. ("wedding cake doesn't usually taste that good")I was also touched by how beautifully you arranged the fruit that we left for you to decorate with. (your design perfectly matched what I had envisioned for our wedding cake) I noticed that you even plucked some flowers from outside as decorations. Please accept this gesture of our appreciation for the role you played in our wedding." 




~Shana Jones~
"Thank you for contributing to a perfect day. Jennie and I want you to know how much we appreciate your efforts in preparing a beautiful and delicious wedding cake. Everyone raved about the cake and we are still enjoying the little bit that was not devoured by our guests. Your cake had the place of honor on our deck dance floor where everyone could admire it. Thank you again for adding to the beauty of Jen's day."
~Janice Anthony~
"I want to thank you for the truly delicious desserts that you provided to my daughter Susheela Vasan for the reception following her marriage last Saturday. They were beautiful and your bounty table was a stunning exhibit in the Great Hall at Waveny House. As the mother of the bride. I enjoyed having a chance to meet you informally to discuss the wedding cake and dessert offerings. I would be glad to recommend your desserts and services highly. With very best wishes to you in your profession.
~Mildred G. Vasan~


"Thanks so much - the cake was wonderful and everyone loved it - not a crumb left."
~Emily Ragsdale~
"The cake was as delicious as it was beautiful. You did a perfect job. I will not hesitate to recommend you to all. Thanks so much."
~Dottie Cannon~
"Just had to tell you how pleased we were with your cake. It was beautiful and most delicious!"
~Mrs. McCaffrey~
"Tom and I wanted to thank you for your most wonderful talents and work. We thought the cakes detail was beautiful and the taste was incredible. It was quite a hit. So many people wanted to know the baker. I was pleased to give then your name. Again thank you for adding so much to our special wedding day."
~Tom and Denise Schmidt~
"

Lorelie, It was a pleasure working with you. Everyone was in love with the wedding cake and people were even having more than one slice!! It was both beautiful & delicious. Thank you again for everything."


~Yosie M - Favors and More LLC~
---