Wedding Cakes with Lorelie

Wedding Cakes For You provides aspiring bakers with the recipes and steps for building skills and confidence to create beautiful cakes and cherished memories.


Check out what customers are saying about Wedding Cakes with Lorelie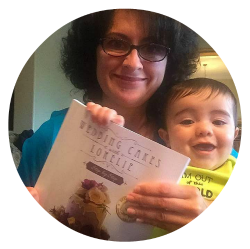 "Lorelie's recipes are amazing and her response and advice is always prompt. I feel as if I have the teacher by my side. Thank you Lorelie!" ~ Tania~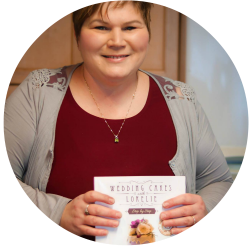 As a published author and award winning pastry chef, Lorelie's talent and expertise is beyond words! And her wedding cakes are a memory to cherish for years to come. ~Sherri Ferguson Riehl~ Make a Wish Cakes
Click the Blue "Buy Now" Button to go to Amazon. 

Click to go to Amazon
---
Watch this short video which explains what you get with your book. 


Here is what is inside Wedding Cakes with Lorelie Step by Step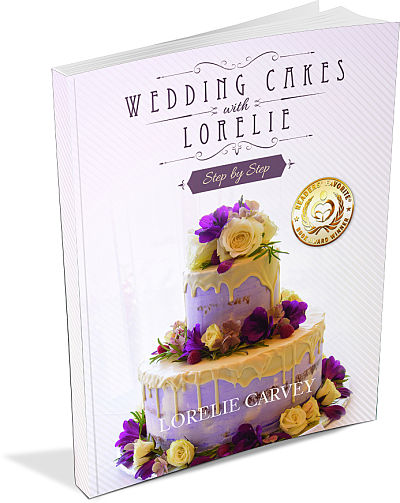 Get Your Copy and Bonuses Now $24.99
Step-by-step instructions on how to bake, construct, decorate and deliver your cakes

Access to accompanying recipe videos and tutorials – providing you with visual guidance each step of the way
Recipes with full color pictures


Bonus book with tips on starting a cake business
High definition step-by step video from oven to decorating table


My tried and true method for freezing, crumb coating and frosting


Each recipe converted to grams and ounces 
Each recipe multiplied up to six times
Pan sizes, servings and batter amounts for each recipe


Suggestions for the best pairing of filling and frosting flavors


Emergency substitutions


Discount on Cake Stackers 


Invitation to Lorelie's Cake Crew on Facebook
---
About Wedding Cakes with Lorelie Step by Step Video 

Follow me as I make a beautiful  wedding cake from scratch. You will see the entire process from baking to decorating. 
The video can be watched on your television, computer screen, laptop or iPhone and will show you step-by-step how to...
Make the batter and bake your layers
Test for doneness
Wrap and refrigerate or freeze
Fill, frost and crumb coat the tiers
Construct the tiers with dowels 
Finish and decorate your amazing creation
Love the Video
"The video goes so well with the book. It really helps to see instructions being put into action rather than just reading from a book and hoping for the best!".~Philly Green~ 
"I just watched your new video. You did a great job. I like that it's in close-up view so we can see what you're doing. I also like the classical music while we continue to watch what you are doing rather than cutting the visual short. That's particularly nice".~Sandra Young~
"Your ebooks and video are amazing.  You are very generous to send out your recipes as well as the time it took to create the video.You are amazing!Thank you so much!"~Corinne~

Click to go to Amazon
You will have all the knowledge and recipes you need to make the best wedding cakes you can possibly imagine, right at your fingertips!!! WOW your family and friends with your new skills !!

THANKS FOR VISITING!
This article was printed from Wedding-Cakes-For-You.com