All About Lorelie's Cake Crew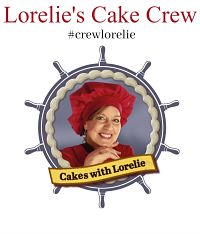 Groups can be invaluable and a great resource for all of us!!! When you become a book customer you also have the option to become a part of "Lorelie's Cake Crew" on Facebook
Learn More....
"Where can you go at least halfway around the world in one day? Our amazing cake group, where everyone has a talent to share, a teachable moment, and true inspiration".

~Patricia Hill~ Just Desserts By Patricia~ Member since Feb 2016
Come Aboard!!! 
Testimonials to "The Crew"
Some of the Crew Members with Their Copy of Wedding Cakes with Lorelie Step-by-Step book. 
Sherri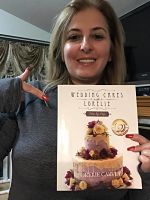 Irene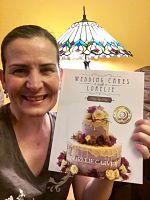 Adriana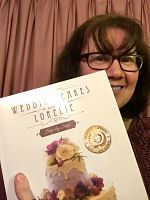 Anna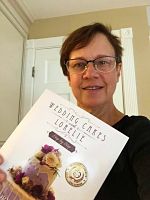 Cindy
Beth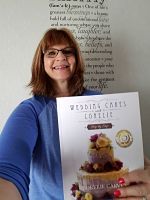 Patricia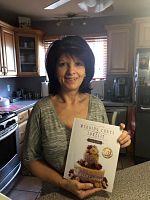 Rosanna
Paula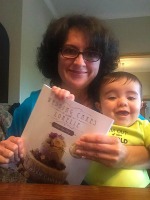 Tania
Tammy
Peyton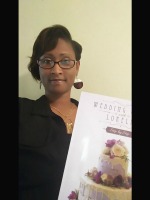 Careshia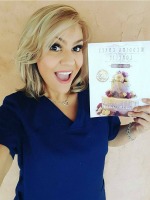 Roxie
Payton
Joaquin
Encouraging Words From Crew Members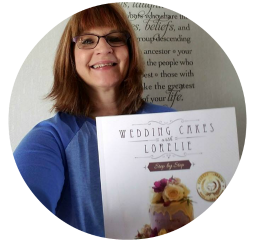 Patricia of Cakes and Desserts by Patricia
"Lorelie...you have had the greatest influence on me. Thanks so much for the ebooks and creating our group. You may be miles away but have given all of us the opportunity to come together and help each other out". 
~Patricia Hill~ Just Desserts by Patricia~


I Lived in Your Books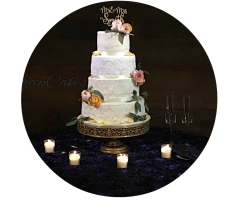 Nacey Cakes first wedding cake
"To Lorelie, I lived in your book for 7 days preparing for each day and what needed to be done.

To the  Crew, Thanks to everyone who gave me advice on how to pull this off".

~Nacey ~Nacey Cakes~
You and The Ladies in Lorelie's Cake Crew Really Rock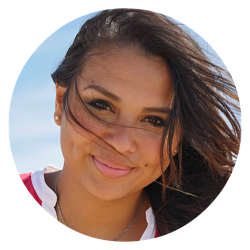 Claudia

"I really love the group and the interaction, thanks for connecting us all and being a great person. I hope we all will be here for a long time and share and learn from each other. You and the ladies over here really rock " 

~Claudia~ 
More Confidence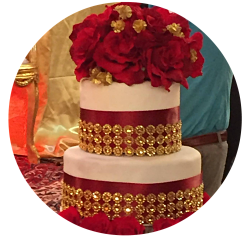 Yousra's first wedding cake

"I made my first wedding cake with the help of your e-Books Lorelie Carvey. I used your vanilla cake...and chocolate ganache (everyone loves it) My cakes have never looked so smooth. Thank god for your cake support group... I feel much more confident now doing a wedding cake."
~Yousra Said~
Learning So Much From The Cake Crew
Beth Stophel
Thank you everyone for all your encouragement and support here. I'm learning so much from everyone and my confidence in my ability to create is growing. 
~Beth Stophel~


Started A Cake Business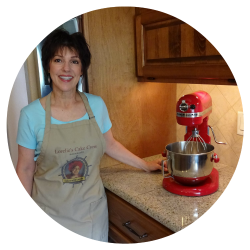 Gloria of Glorious Cakes LLC
"Lorelie--your book, this site, and all the postings and input from the "crew" have been so incredibly inspirational and helpful, and I know you will continue to be as I dive into this venture!!! 

I'm excited to share with you my new website and Facebook site for my new business, "Glorious Cakes, LLC." Thank you again to Lorelie for the on-going guidance, words of wisdom and perspective. and to all you cake crew members for your inspiration, help and insight. I look forward to continuing this learning experience with you all".

~Gloria Centofanti~Glorious Cakes, LLC -
Read more about starting a cake decorating business

Setting the Bar High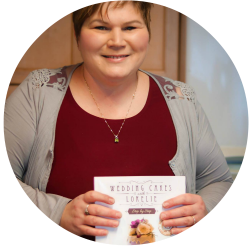 Sherri of Make a Wish Cakes
"I often look back to the things you have said as I decide the path most effective in my business goals. At one point I had asked you on price, and I remember you setting the tone that a high price sets a bar as a cake decorator for quality (of course that isn't the exact quote).
So I have set the bar high and am starting to grow a clientele that value and appreciate that I don't cut any corners. Now pastry school pays off! Some jaws drop at the price and other know they are getting awesomeness!I also look back to some of your videos to reassure myself that I'm on the right path.
Thank-you again for being a part of cake life!"
~Sherri Riehl~ Make A Wish Cakes
First Wedding Cake 
First Time Wedding Cake
"After almost 20 years away from the custom cake world. This was my sad first Wedding Cake. But thanks to Lorelie & The Cake Crew. I've gained way more confidence, my skills have improved & my photography too"!

~Sherri Fergusin Riehl~


Help and Encouragement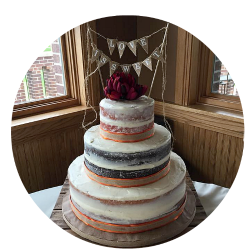 First Wedding Cake by Andrea
"This is my first wedding cake for a friend. I made a neapolitan cake using the Vanilla Cake and Chocolate Stout Cake recipes from Lorelie. Debbie Parker was kind enough to share some tips for a perfect Strawberry tier. Couldn't have pulled this off without all your help and encouragement. Thank you" !

~Andrea Westphal~

THANKS FOR VISITING! 
Lorelie's Cake Crew Page:-)
Back to My Baking and Cake Decorating Books
This article was printed from Wedding-Cakes-For-You.com