Custom Search

A Cake Decorating Business

Are YOU Thinking of Starting a Cake Decorating Business? 
Gloria started her cake decorating business after buying my books and joining Lorelie's Cake Crew.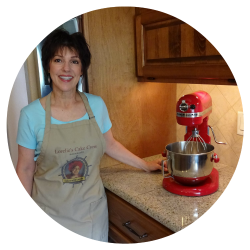 Member of Lorelie's Cake Crew since March 2017
Glorious Cakes, LLC Bridal Fair Display November 2017
"I exhibited yesterday at my first Bridal Fair". We booked quite a few weddings for 2018. I "never" could have imagined doing this a year ago--and thanks to Lorelie and all of "The Cake Crew", I felt capable of doing this"! ~Gloria Centofanti~
Look how much fun it can be. Watch this clip!


Link to this video on YouTube
If you are seriously considering a career in baking and decorating then please read all of the advice below, including my website building recommendations. Then take some time to browse all of the Q&A at the bottom of this page.

If you still have questions please don't hesitate to contact me anytime.
Thinking about starting a cake decorating business? Got Questions? Get answers from someone who has owned and operated two home based bakeries and managed several commercial bakeries and banquet hall pastry departments! My book Wedding Cakes with Lorelie Step by Step

If  you are a Wedding Cakes For You visitors who has a passion for baking and decorating cakes and are considering making a career out of it, then you have come to the right place. 
"My name is Patricia and I am so inspired by your work that I have decided to start baking professionally. I am still scared but the thought of the beautiful cakes I have seen on your website keeps me excited. The hope that I can put smiles on people's faces far outweighs any monetary gains".

~Patricia Saranwiyo~ * Nigeria
---
Some Useful Tips and Advice 
Baking Degree?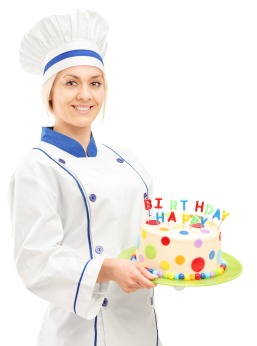 Decide if a baking degree is something that you are interested in having or are you a self learner. You don't necessarily need a degree, but it certainly wouldn't hurt to have credentials.
Hone Your Skills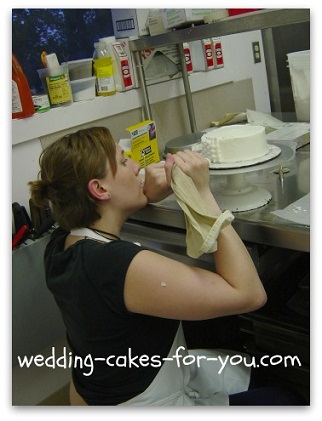 A student in my class
Cake decorating courses are everywhere. It's a good starting point. Check out the classes page on this website. You will find links to baking schools, culinary arts programs and cake decorating classes, including the Wedding Cakes For You class schedule.
You can also check out my Step-by-Step Books   
Get Practical Training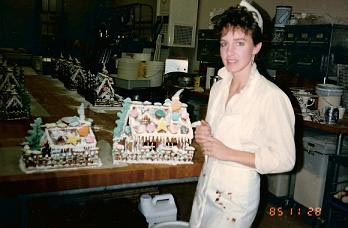 My first bakery job
Learning on the job working in a bakery is one of the best ways to get training. This is me at my first bakery job in Palo Alto California. Mentors at this bakery and others along the way helped me immensely.

Build A Website

Build a real business online, work right from your home, and drive traffic to an existing business or website.
SBI is the company I used to build this profitable online and offline business.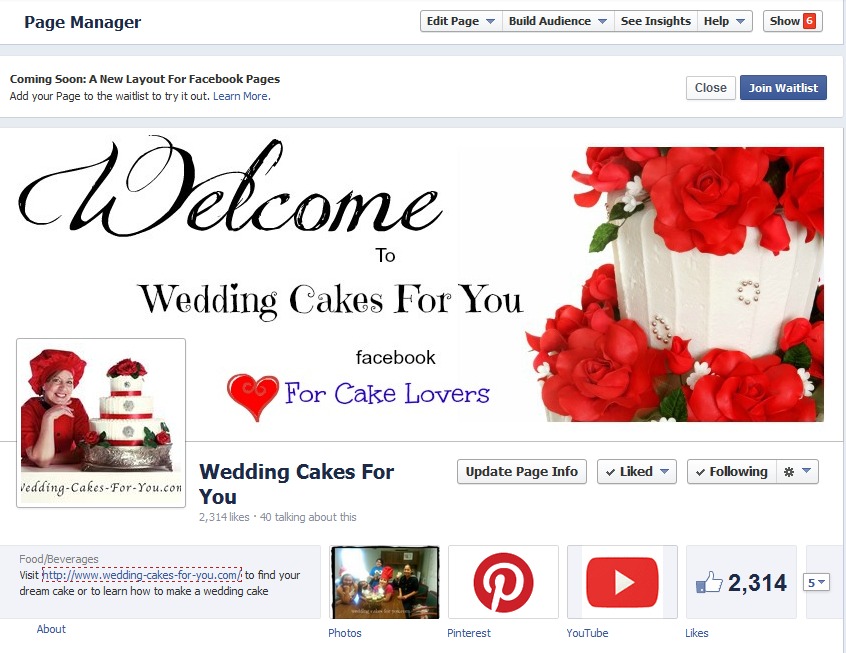 Create a buzz for your cake decorating business using Facebook, Twitter, YouTube and other social networks. I personally use these three in addition to LinkedIn and Pinterest.
If you do sign up for any of these social networks make sure that you post and engage on them regularly or it may start to negativley impact your website, if you have one. Start by learning one at a time, otherwise it can feel overwhelming. Once you get the hang of each one and start planning your posts and video etc, it can be fun to meet other people in the same field as you. 

 "I am just starting a cake decorating business from home and this is the most informative website...Thank you so much for this wealth of information especially for someone just starting out."

~Chris~
---
Question Or Helpful Advice?
Do you have a question about starting a cake decorating business venture? Are you already in the business and have some great advice or a helpful tip to share! Join in and submit your questions and answers. Comment on any of the entries. Help and be helped...
What Other Visitors Have Said And Questions Asked
Click below to see contributions from other visitors to this page...If you have any advice or tips please join in. I don't have all of the answers so would very much appreciate your input.