Cake Icing Questions And Answers
Cake Icing Tips For Frosting, Filling and Decorating a Cake
Thank you for always being available and helping with your excellent advice. You never fail to respond immediately. Your advice is precise and crystal clear which really makes all other baking sites redundant.
~madeitwithlove~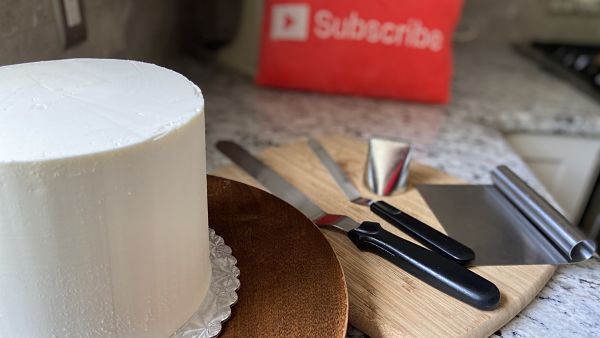 How to Fix Buttercream Cake Icing

 Are you having trouble with your cake icing, meringue buttercream, royal icing or any type of frosting issues? Check out all of the questions below and you will most likely find your answer. Check out my new Buttercream Guide where you will learn everything you need to know to make four classics plus troubleshooting and more. 

What Other Visitors Have Asked About Icing
Click below to see questions from other visitors to this page...

---
Fellow Cake Decorators

Here is the main directory of frosting recipes where you will find a variety of buttercream recipes along with other non conventional icing and filling ideas. Most of them can double as filling.
And Thank You!!!
Thanks to all of you, there are now over 1,500 information packed pages with helpful cake decorating tips and wedding cake advice. 
Icing Amounts Chart
Amounts Chart
Cake Size(2 layer)
Between Layers
For Top
For Sides
Total Amount
6 inches
1/2 cup
1/3 cup
1 cup
2 cups
8 inches
3/4 cup
3/4 cup
1 1/2 cups
3 cups
10 iches
1 1/4 cups
1 1/4 cups
1 3/4 cups
4 3/4 cups
12 inches
1 3/4 cups
1 3/4 cups
2 cups
5 1/2 cups
14 inches
2 1/2 cups
2 1/2 cups
2 1/2 cups
7 1/2 cups
16 inches
3 1/4 cups
3 1/4 cups
3 cups
9 1/2 cups
This wedding cake icing chart gives generous amounts because it is always better to have more than you need than not enough. Add 1-3 cups of buttercream (depending on the sizes) for decorating three graduated tiers. The chart is from Rose Levys Berenbaum's book The Cake Bible where you can see the full version.

This article was printed from Wedding-Cakes-For-You.com