Your Wedding Cake Questions And Concerns!

Do you have wedding cake questions or concerns?
Brides: It's your big day and you want everything to run smoothly right down to the last detail. The last detail just happens to be the wedding cake. Feel free to ask me anything, and I will do my best to answer your question as quickly as possible.
Cake Decorators:The bride and groom are depending on you to deliver a very special cake. If you are unsure about a particular aspect of wedding cake construction then ask me!

Thanks for replying so quickly to my questions. You are so great!! The answers you gave are really helpful."~Becky~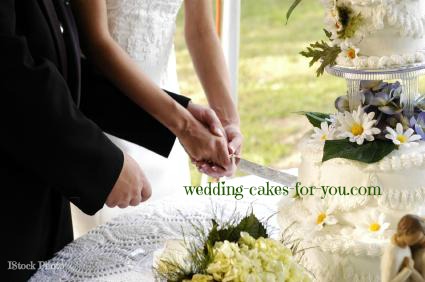 Do you want to know how much cake you will need to serve your guests?

Questions about grooms cakes, flavor combination's, butter cream versus fondant cakes, fresh flowers or handmade icing flowers, square or round, stacked or pillared...Check out all of the FAQ's 
---

Welcome "Wedding Cakes For You" Visitors
Custom Search
Browse through the many Wedding Cake Q&A below.

---
There are so many questions regarding freezing cakes. Here is a link to answer some of those.
---
Below you will see answers to questions about

First Time Wedding Cakes

Traveling and Delivering Cakes
Stacking A Cake
Batter and Icing Amounts
Pan Preparation and Sizes
Wedding Cake Recipes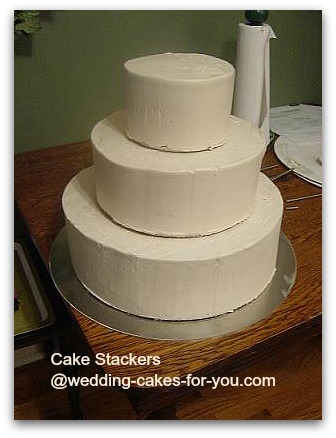 Fillings
Brides Questions
Cake Topper Questions
Cake Decorators Questions
Fondant And Gumpaste
Flowers
Square Wedding Cake Questions
You may want to check out the cake decorating Tips page for some answers to your questions.
Here is another link to baking Tips on this site.


Wedding Cake Questions and Answers

NEW!!!!
Please look through the answers below. Most likely your question has been answered already. 

My  wedding cake and recipe book answers all of your questions about baking and constructing your first wedding cake. Once you become a customer you will have access to Lorelie's Cake Crew on Facebook and 24/7 Q&A 
Thanks so much Lorelie Carvey
 Fellow Cake Decorators, DIY Brides and Bakers:Please feel free to add your expertise to the wedding cake  questions and commentary. Thank You :-) And Thank you everyone for all of the nice comments and amazing testimonials.

Happy Baking and Cake Decorating!

~Lorelie~


---
Questions from other brides and cake decorators to be...And my answers!
Click below to see questions from other visitors to this page...

This article was printed from Wedding-Cakes-For-You.com