Custom Search

Decorating A Cake - Your Questions Answered!

Decorating a cake and baking is easy right?

Well not necessarily, but with the right tools and a little patience anyone can do it. It takes some trial, error and practice and you may need some advice, so I have created a page where you can ask me anything related to decorating and baking.

"I have enjoyed discovering your website and reading the questions and answers. I have found them to be very helpful"

~Anne From Texas~

This web site is a guide to wedding cake for DIY brides and decorators of all levels!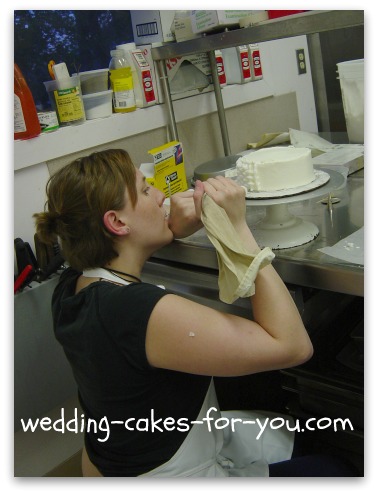 Welcome Visitors
With over 1,000 information packed pages of helpful information about decorating a cake and baking, your question has most likely been answered already.Type in the question you are looking to get answers about and every relevant page on this website and the web will be at your fingertips.
Custom Search
You can opt to browse through the FAQ below and the many questions already asked and answered below. There are questions about using piping gel, covering a cake with fondant, stenciling on cakes, ideas on decorating cheesecakes and cupcakes. 

And more: Attaching crystal cake trim, transporting, thawing, cutting, attaching ribbon, how to add dragees, refrigerating and freezing, making ruffles, and cookie decorating :-)

But wait there is more....DIY brides answers to questions regarding making your own, cake decorating techniques, how to know if your cake has expired, how to make and construct tiers, a little about cake boards, first timer questions and how tall should the tiers be?
NEW!!!!!
My  wedding cake and recipe book answers all of your questions about baking and constructing your first wedding cake.
Once you become a customer you will have access to Lorelie's Cake Crew on Facebook and 24/7  Q&A.
Join us there today to help and be helped. 
Thanks so much Lorelie Carvey
Questions and Answers From Other Submissions.
Click below to see questions and answers from other visitors to this page...