Decorating A Cake - Your Questions Answered!
Decorating a Cake is Easy Right? 
Well not necessarily, but with the right tools and a little patience you can be decorating a cake in no time.  

"I have enjoyed discovering your website and reading the questions and answers. I have found them to be very helpful".
~Anne from Texas~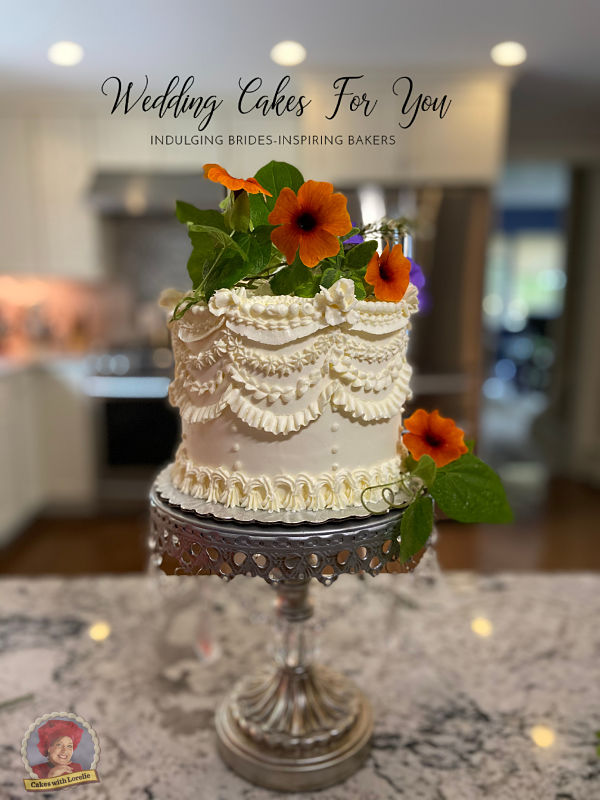 With over 1,000 information packed pages of helpful information about decorating a cake and baking, your question has most likely been answered already. You may want to join Cakes with Lorelie YouTube Channel which has free content for you on decorating cakes. If you need help with buttercream check out my Buttercream Guide. If you are making a wedding cake for the first time here is a link to the Wedding Cake Guide and my book. 
Browse through the questions below and get answers. There are questions about using piping gel, covering a cake with fondant, stenciling on cakes, ideas on decorating cheesecakes and cupcakes, attaching crystal cake trim, transporting, thawing, cutting, attaching ribbon, how to add dragees, refrigerating and freezing, making ruffles, and cookie decorating :-) Answers to questions regarding making your own wedding cake, cake decorating techniques, how to know if your cake has expired, how to make and construct tiers, a little about cake boards, first timer questions and how tall should the tiers be?
Questions and Answers From Other Submissions.
Click below to see questions and answers from other visitors to this page...

This article was printed from Wedding-Cakes-For-You.com