Custom Search
Your Guide To Wedding Cakes

So you want to make a wedding cake but you're not sure what the best recipe is, how many tiers to make, what fillings to use or how the heck you're going to get it to the reception in one piece... right?
No need to fear your Cake Coach is here!


BRIDES  pages are here

Photo credit Mary Dillard


For Decorators and Pastry chefs


Making a four tiered masterpiece sounds kind of scary but it doesn't have to be. Let me help to put your mind at ease and save your sanity by showing you Step-by-Step how to go from oven to reception table.

"I used all of your recipes and everyone was bowled-over by the flavor.
You're the best CAKE COACH :-) Thanks Lorelie"
~Melisa Brown~


Does Any Of This Sound Familiar?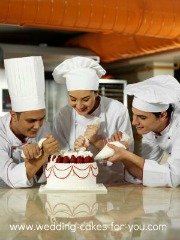 Your thinking about starting a

small bakery business

but you have no idea how to construct a wedding cake. 
No Worries! I've Been There!

I've felt the same anxieties, and as a baker with 28 years of experience, I've learned lessons the hard way. So now, I'm going to share my experiences with you, so you can learn the easy way!"  
Here is just a taste of the helpful things you will find on this website: 
Answers to your baking and decorating questions, including advice from others who visit the site. 
 How to whip up delicious fillings and frosting.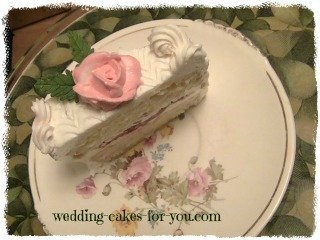 The BEST wedding cake recipes from scratch. Note: all of the recipes here are tried and true...by me and others who have visited. (Read the testimonials on the recipe pages)
Exciting photo and story competitions with great prizes from my sponsors.
The most fabulous of tasty tales from visitors just like you from all over the world. 
Do it yourself brides who have made their own confectionery designs, believe it or not.

Business tips for those of you who have been bitten by the bakery bug.
Oh and last but not least... My NEW eBook.

A Step-by-Step Book About Making Wedding Cakes


I am proud to say my book is getting rave reviews. The step-by-step approach is helping a lot of newbies, as well as not so newbies, get over the fear of baking, stacking, delivering and setting up successfully and most importantly with less stress. Click on the book to get more info and to order your copy!

"Being a beginning cake artist myself, I have so much to learn. With this e-book, I feel like I will always have you right next to me while I am baking and decorating at home." Thanks, Lorelie!!
~Cheryl~
---

More Sweet Stuff For You...

Unique and traditional design ideas...not only my designs but  others who have come and shared their cake ideas.

A guide to pricing and my brides favorite flavor combinations.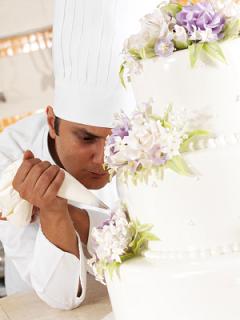 Lots of tutorials...for most of my instructional pages I have videos AND photos with text on how to create a variety of cakes and decorations.
Ideas for super easy ways to decorate a cake with fresh flowers or fruit.
Baking and batter amounts charts and instructions on how to cut a wedding cake.
Free PDF downloads for those of you who join my newsletter.
So grab your pastry bags, whip yourself up a batch of buttercream and flex those cake muscles.
And most of all have fun!!!!
Experienced decorators, bakers and chefs... you can also benefit from the treasure trove of design ideas, tutorials, tips, recipes, contests and more...

Thank you so much  for stopping by and I hope that you will find what you came here for. If you need extra coaching or want to contact me for any reason feel free to do so. 
Although I coach others I still provide brides and grooms with their Dream Cakes if you live in the New York, Connecticut or Massachusetts area give me a shout for a yummy delicious tasting. 
~Lorelie-
---
Directory
Custom Search
To help you to find what you are looking for faster, there are two directories. One for bakers, cake decorators and chefs and one for brides.
Happy Browsing! And if you like my website share it with your friends on Facebook, Twitter, LinkedIn, Pinterest or other social networks.

Brides Gallery includes a picture gallery of my designs and links to inspiration pages, cake design ideas, DIY creations  and groom cakes.
Decorators Directory includes links to decorating supplies, cake recipes, contests, tutorials, fondant cake decorating, cookie ideas, baking information and more.