Welcome To Wedding Cakes For You

So you want to make wedding cakes but you're not sure what the best recipe is, how many tiers to make, what fillings to use or how the heck your going to get it to the reception in one piece... right?
No need to fear your Cake Coach is here!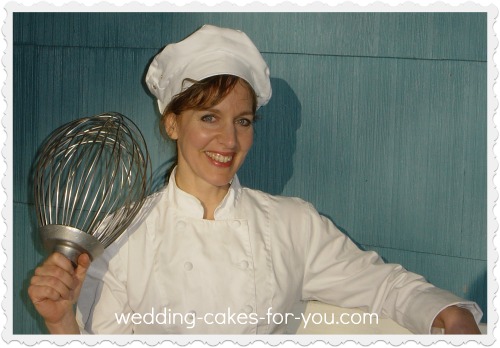 Making a four tiered masterpiece sounds kind of scary but it doesn't have to be. Let me help to put your mind at ease and save your sanity by showing you Step-by-Step how to go from the oven to the reception table.
Experienced chefs will also benefit from the treasure trove of design ideas, tutorials, tips, recipes, contests and more...
---

Does Any Of This Sound Familiar?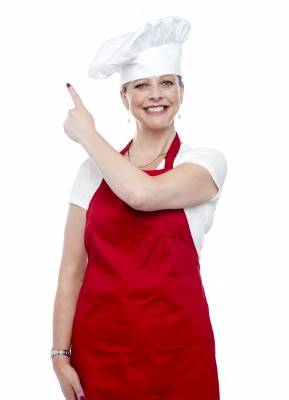 Your thinking about starting a

small bakery business

but you have no idea how to construct a wedding cake.




You have to

deliver 4 tiers of a couples most important and memorable dessert 150 miles away. Yikes! How do you get it from one place to another in one piece.


You have

your first wedding cake customer

and no idea how many tiers to make or what to charge for your services.
No worries! I am here to help!

Here is a taste of what you will find on this website: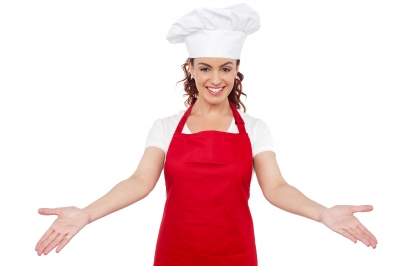 Answers to your baking and decorating questions, including helpful advice from others who visit the site.

 How to whip up delicious fillings and buttercream to use as a filling or frosting.

The BEST wedding cake recipes from scratch. All of the recipes here are tried and true...by me.

Exciting photo and story competitions with prizes from my sponsors. Enter a contest here and you will get a lot of attention.


Some of the competitors above with their Flirty Apron prize.
The most fabulous of tasty tales from visitors just like you. Funny, happy, sentimental and helpful stories.

A nice community of cake decorators willing to share their experiences with you.
Do it yourself brides who have made their own confectionery designs, believe it or not.

Oh and last but not least... My NEW ebook Wedding Cakes With Lorelie Step-by-Step

In the photo above left to right: Sarah Scott, Flora Santiago, Mariah Keene, Meris Stansbury, Meena Mustafa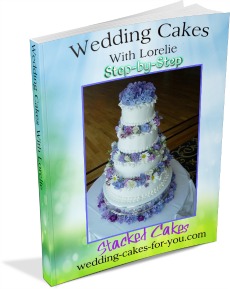 ---

More Sweet Stuff For You...

Design Ideas...Not just mine, there is a variety of sources including YOU!
A guide to pricing and my brides favorite flavor combinations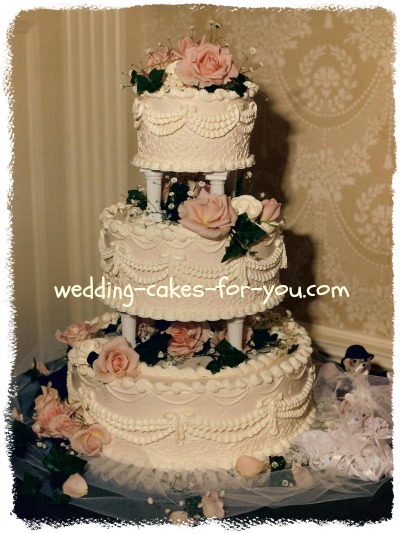 A VERY affordable listing service for professionals who want to advertise with a full page layout

Lots of tutorials...for most of them I have videos AND photos with text on how to make a variety of cake recipes and decorations.
Ideas for super easy ways to decorate a cake with fresh flowers or fruit.
Baking and batter amounts charts and how to cut a wedding cake.

Thank you for stopping by and I hope that you will find what you came here for. If you need help or want to contact me for any reason feel free to do so. 

I am also available to make your dream cake if you live in the New York, Connecticut or Massachusetts area.
~Lorelie-~

---
Directory
To help you to find what you are looking for faster, there are two directories. One for bakers, cake decorators and chefs and one for brides.

| | |
| --- | --- |
| Decorator Pages -Click me | Bride Pages-Click me |
Brides Directory Includes links to cake design ideas, cake topper ideas, DIY bride pages, cake stands, favor ideas, shopping, bridal shower ideas and grooms cakes.
Cake Decorators Directory Includes links to decorating supplies, cake recipes, contests, tutorials, fondant cake decorating, cookie ideas, baking information and more.
Custom Search
See More About Lorelie And This Website.

Back to Top