Wedding Cakes For You...


Welcome to my baking and cake decorating website. I am so glad you stopped by. Use the quick links above to find what you are looking for fast, or browse around and be inspired by images of beautiful wedding cakes from myself and visitors from around the world. Learn how you can make  amazing cakes from scratch with my e Books and video or find free recipes and cake decorating lessons right here on this website. 
Cake Decorators!  Are you tired of the "same old recipes?"  Do you want to learn some extraordinary decorating techniques which will fill your brides with excitement? Perhaps you are ready to take your baking/cake decorating to a whole new level. Let me show you how, with scratch recipes plus stylish techniques I use to WOW my brides. 

Brides!  Are you searching for the most mouth-watering, delicious and exclusively chic wedding cake to make your guests say "Wow!"? Let me give you a choice. I can show you how to make it yourself. Or I can make it for you. The choice is yours!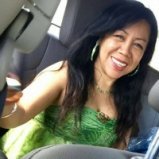 "Lorelie, Your website is a waterfall of unending cake knowledge. My favorite part is reading visitors stories  and photographs. You're such an amazing lady and sweet. I am looking forward to another year of being inspired and learning from you." ~Yani~*Ontario Canada

Are You Looking For Delicious and Reliable Wedding Cake Recipes?

Look no further! My recipes are tried and true and will help take your baking to a new level of lusciousness. But don't take it from me... my cake peeps agree. Their words may just give you the confidence to forge ahead. Here is what Ene had to say.


"I was new to baking when I stumbled on your site exactly two years ago. Now I have family and friends begging me to make the white cake.Your recipe rocks and your website is awesome"

~Ene Eimone~*Abuja Nigeria

B r i d e s ! 
Are You Searching For An Exclusive Design and Flavor?

Live in Connecticut or nearby?
Why not work with me?
Together, you and I will create the cake of your dreams.
We can share in the design process so that it fits exclusively with your theme and colors. Together we will find the exact balance of texture and taste so that you and your guests will experience the most incredible finale to your magical day. Once we have all the details worked out, I will design, bake and decorate your cake with the utmost tender loving care.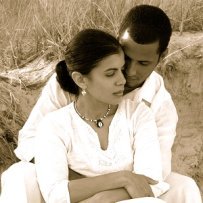 "Our cake was in a word "AMAZING!!!" I cried the first time I tasted it at our tasting with the beautiful and talented baker/artist Lorelie. You were a huge part of our magical day. We love you Lorelie"
~Corina and Maceo~*New York
Contact me anytime for a complimentary tasting.  See photos of the latest designs here. 


These pages are also a great place to start. Be assured that you will find everything you need here to move forward on your caking and baking journey. Here are a few of the most popular pages:

I am loving your website! I took cake classes through Wilton and feel that I have learned more through your website than through all three courses I took"
~Danielle~
Thank you so much for stopping by. I hope that you will find what you came here for. If you need to reach me for any reason you may contact me anytime. 
Now grab your mixing bowls, pastry bags, a batch of buttercream and let's have some fun!!!!