Wedding Cakes With Lorelie...


Cake Decorators Are you tired of the "same old recipes?"  Do you want to learn some extraordinary decorating techniques which will fill your brides with excitement? Perhaps you are ready to take your baking/cake decorating to a whole new level. Let me show you how, with scratch recipes plus stylish techniques I use to WOW my brides. 

Brides are you searching for the most mouth-watering, delicious and exclusively chic wedding cake to make your guests say Wow"? Contact me anytime for a complimentary tasting.  See photos of the latest designs here. 

Here is What People Are Saying....
You have come to the right place for inspiration,  baking and cake decorating advice. But don't take it from me... my visitors agree. Their words below are a testament to Wedding Cakes For You and may just give you the confidence to forge ahead. 


A waterfall of unending cake KNOWLEDGE!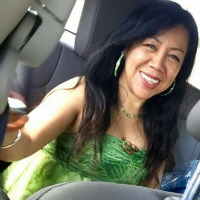 "Lorelie, Your website is a waterfall of unending cake knowledge. My favorite part is reading visitors stories  and photographs. You're such an amazing lady and sweet. I am looking forward to another year of being inspired and learning from you." 

~Yani~*Ontario Canada

Your recipe ROCKS and your site is awesome!
"I was new to baking when I stumbled on your site exactly two years ago. Now I have family and friends begging me to make the white cake.Your recipe rocks and your website is awesome" 

~Ene Eimone~*Abuja Nigeria

Lorelie is simply the CAKE FAIRY!!!!!
"Lorelie is simply the CAKE FAIRY!!!!! and her heart is as big as her cakes are delicious and gorgeous. People are still talking about my wedding cake almost three years later"  
~Corina~*New York

Thanks for Visiting!
Be assured that you will find everything you need here to move forward on your wedding cake planning or your cake decorating and baking journey. Here are a few of the most popular pages:

Thank you so much for visiting. I hope that you will find what you came here for. If you need to reach me for any reason you may contact me anytime. 
Gather up your mixing bowls, pastry bags, a batch of buttercream and let's have some fun!!!!