Custom Search

Beautiful Cupcake Stands

Get ideas for cupcake stands. Make your own and see the video below that shows you how to make super easy and beautiful chocolate decorations for cupcakes and wedding cakes.

The cake below was for a special bride and groom in Stratford Connecticut.
Their event took place on a beach under a large tent. The stand was provided by the bride and groom. You can purchase the cardboard display stand online. 




Display Ideas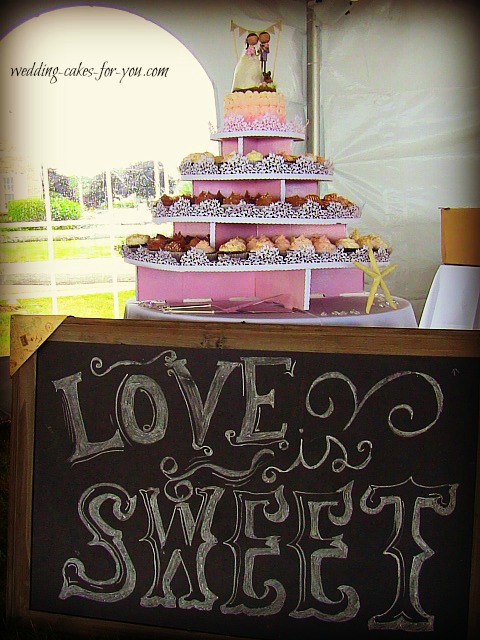 Cake Stackers
The Cake Stackers can be used fora wedding cupcake stand. If you click on the picture you will be taken to the website to see all of the ways these amazing stands can be used.

Cake by Chef Kylee Jolam

If you are a baker/cake artist and you do a lot of weddings then take a look at these. You will be amazed! Click on the photo.

Here is my review of these awesome cake supports.

Ideas For A Beautiful Homemade Cupcake Stand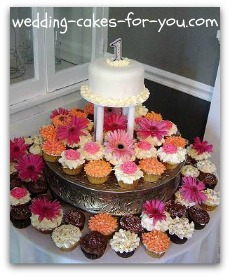 This birthday cake for my nieces first birthday was constructed  using an 18 inch silver stand as the base of the cupcake stand.

The cupcakes are scattered all around and on top of the base to give the illusion of three tiers. The small 6 inch cake is on top of 7 inch plastic pillars and plates by Wilton.

Simple and beautiful!


Pink Cupcakes On A Gold And Silver Stand
Olivia's Birthday Cupcake Cake
The silver cake plateau with gold stands from the photo at the top of this page are the ones in this photo above.

Olivia's birthday bellydance party cupcakes. They were made using one of my  all time favorite recipes  on this website,  and pink colored vanilla buttercream with Oreo cookies crushed on top and a drizzle of chocolate.
The crowning glory is the decorative chocolate which goes on last. These would be beautiful for a wedding celebration as well. Directions below on how to use this simple cake decorating technique.



How to make a simple chocolate decoration for cupcakes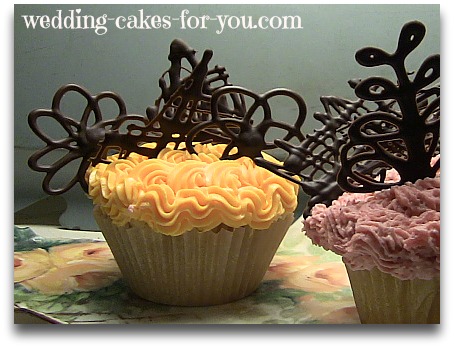 Written Instructions

Make a paper cone using parchment or waxed paper, or a plastic bag with the corner snipped to make a tiny hole. Place a piece of waxed paper on the table and squeeze the chocolate out onto the paper in various patterns. You will see in the video below how to make a paper cone.

Put the waxed paper with the chocolate designs on it into the freezer for a few minutes until it hardens. Peel the paper away from the chocolate being careful not to handle it too much. The pieces can be gently pushed into the icing.

TIP: work quickly so the chocolate does not get soft and then return the cupcakes to the refrigerator as soon as possible after placing the decorations on.

Watch the Video

Cupcake Ideas

Giant Cupcake

Ghost Cupcakes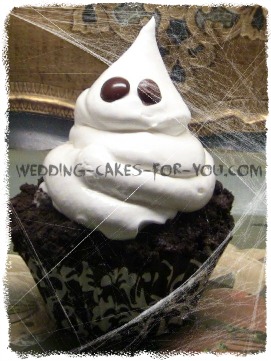 Two Great Cupcake Recipes