Custom Search

Heart Shaped Wedding Cakes 


Heart shaped wedding cakes are full of romance

Beautiful valentine cakes made by various cake artists are featured below to help spark ideas and inspiration.

CLICK on the pics below to see the larger gallery versions of the Valentine and Romance themed cakes shared by my wedding-cakes-for-you visitors and Facebook friends

NEW Chocolate Decadence Recipe
Link to the video on YouTube
A Special Valentine Cake Design 
This cake is featured at Wedding Chicks :-) One of the top wedding blogs in the world. Check out the article. Click the pic!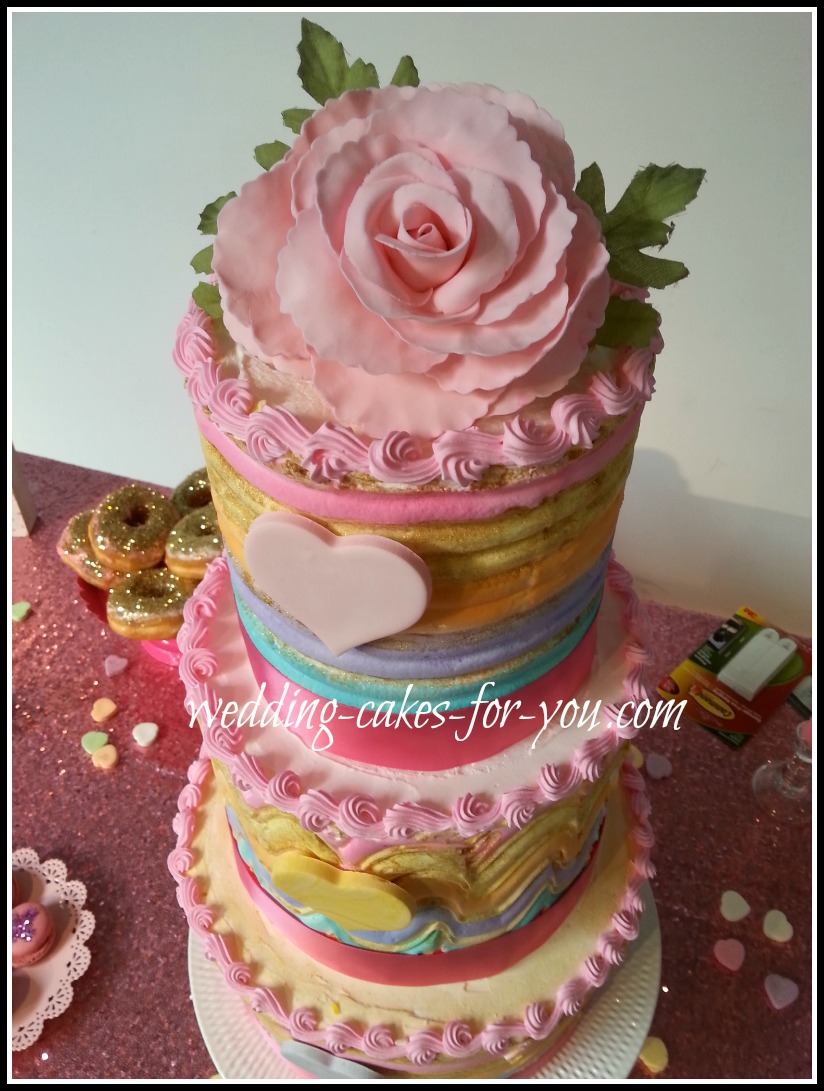 Click the Picture to See The Professional Shots of This Cake
Cakes Shared by Other Cake Decorators

As you may know already this website is all about sharing. So here are some beautiful confectionary delights to savor with your eyes from some of my cake friends. 
Chocolate Heart Box Cake

By Khandra Henderson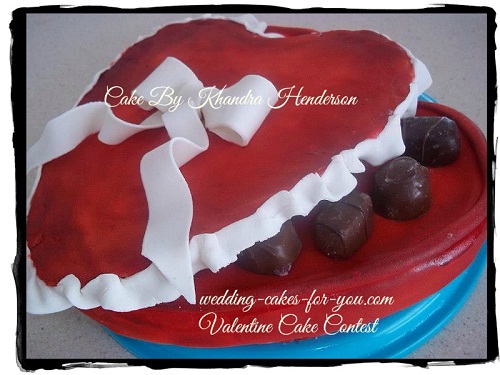 Yellow cake filled with buttercream, covered with fondant and a gum paste bow, with chocolate candies inside.

A Beautiful Blue Heart Cake

Photo courtesy of  zurin2008 on Flickr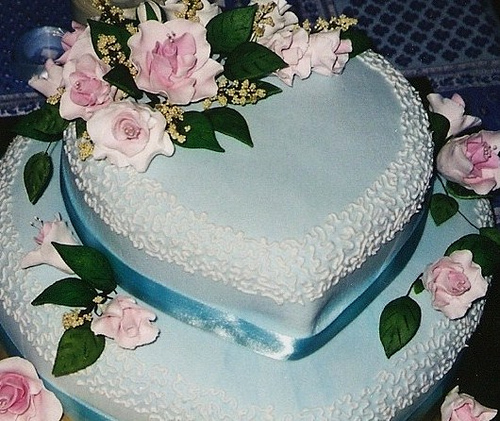 An example of a small blue wedding cake with royal icing cornelli lace designs around the top edges. The flowers are handmade of gum paste.

Valentine Cakes

The small 6 inch heart (right) is a sweet old fashioned buttercream design that can be adapted to a wedding cake. I made this for a friend as a Valentine gift. It is a carrot with lemon cream cheese icing.


Buttercream Heart Cakes Video
The video shows a heart cake from start to finish using the BEST carrot cake recipe on this website. Enjoy! The recipe is in the video but you can also see it here on the website. The link to this fabulous carrot cake is at the bottom of the page.

---

More Heart Shaped Wedding Cakes 

A small three tiered heart shaped wedding cake romantic design like this is perfect for a guest list of 50 if the bride and groom keep the top.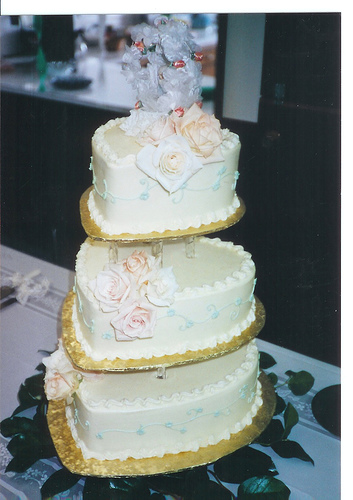 Photo courtesy of Tracy Hunter, on Flickr

Saving the top of the cake for the first anniversary is traditional. Some recipes will stay fresh longer well wrapped in the freezer for a year. For example, the carrot cake and the chocolate buttermilk.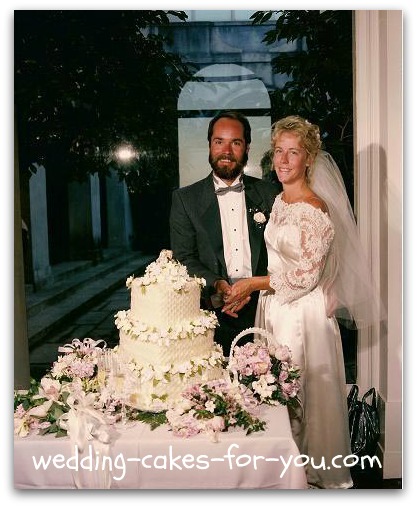 This big beautiful cake has three heart shaped wedding cakes and was created baked and decorated for my sister and brother in law. Lori and Johns cake was a carrot with cream cheese filling topped with a very unique topper.
Video on some cake decorating techniques including a basket weave design
Heart Cookie Ideas

Beautiful cookies to make for favors and parties.

Back to Main Design Ideas Page