Memories of Icing
by Sherri
(Exeter, Ontario Canada)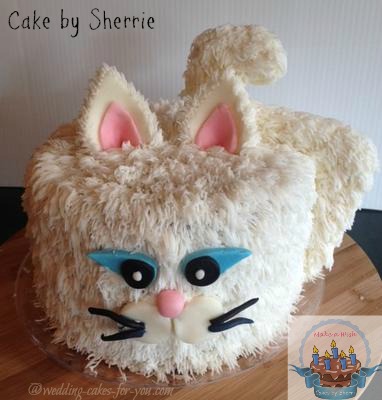 When I noticed Wedding Cakes For You was hosting this contest to promote Icing Smiles, I felt it was the right-time to share my story. I first-hand completely understand how Icing really can create a positive memory during a difficult time.


My Journey Back
It was July 1 2012. I don't remember a thing, actually I have lost many memories, a solid month before and a solid month after as well as the moment I first met my children and the day I married my husband. I had been involved in a catastrophic accident and suffered a traumatic brain injury.
I began my incredible journey of struggling to remember and empowering myself to believe in each and every day. What I did start to remember is creating cakes. It was from memories of icing that I started to focus on becoming me again. I previously enjoyed decorating and teaching cake decorating with my mother in our family run bakery.
When I went off to college to pursue a degree in business and marketing, I supported myself by working part-time as a decorator in two local grocery store chains.
Sweet Memories
Now it's almost like starting all-over again. I am focused on my business and my wonderful, amazing clientele. And with each cake, my memories come strongly back and my skills grow once again! I am grinning just thinking about it.
The warmth and pleasure it gives me to provide those smiling facing with such a wonderful, edible memory is beyond words.
As I begin my cake journey, I am experiencing wonderful new flavours in cakes. I remember fondant and gumpaste as the "new comers" on the cake scene. Now I meet Swiss Meringue Buttercream and Red Velvet Cake. This is a long way from crusting buttercream and the Devil's Food Cake that I so remembered.
I also have so enjoyed meeting, sharing and growing within my loving cake community on Google+. I look forward to continuous healing, strength and growing confidence. And of course in passionately spreading icing with lots and lots of smiles.
Hats off to the Magic Power of Memories.
Sherri