Testimonials About Wedding Cakes

Testimonials About
Wedding Cakes For You Cakes and Website

The latest sweet talk and testimonials about Wedding Cakes and how this website and my ebooks are helping so many cake decorators and bakers around the world

"I don't think there is ever going to be another site which can comprehensively compete with yours. You have created a family atmosphere where we are all genuinely and warmly welcomed. Thanks for being there Lorelie."
~Roshan from madeitwithlove~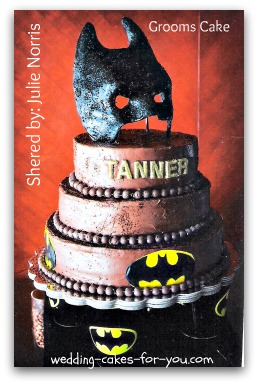 You and your website were just a tremendous help as I struggled to make this work for a special groom

"I asked you about making a mold of a batman mask for a groom's cake. Well, I ended up making modeling chocolate and painting it black. The other batman emblems were just made of sugar sheets.
 
I used your divine chocolate cake recipe, filled it with strawberry mousse, and iced it with chocolate cream cheese frosting. I was overwhelmed with the number of compliments."

~Julie Norris~   


Supportive Informative and Accurate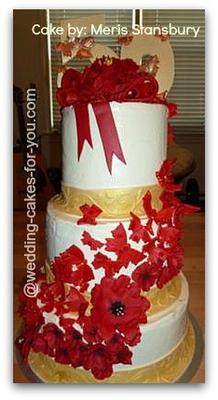 "I know I already gave a little smidge of testimonial in my essay, but your site really is amazing--not just that your recipes are spot-on with flavors that rival some of the best bakeries, but also because of the community you provide to aspiring bakers (like me).
Of course, I love to hear comments and what not, but it's great to read questions you may not have considered, as well as the detailed answers in response.
I've browsed a lot of baking sites, and none are as supportive, informative, and accurate as yours. I hope you get told this every day :) Oh, and, of course, your cakes are incredible!"
~Meris Stansbury~

Total Inspiration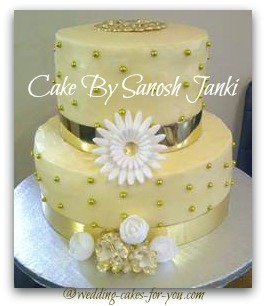 "You are a total inspiration with this awesome website.  Thank you for all your advise, you are brilliant and sooooo helpful. All the best in the future and God bless your loving soul."

~Sanosh *South Africa~ 2015



A Huge Success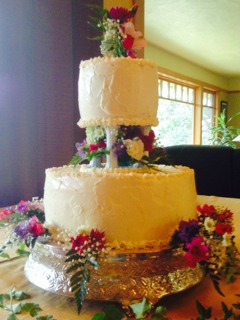 "The cake was a huge success, the flavor was wonderful and everyone loved the fact that it is NOT too sweet.  Wonderful.  Thank you for your contribution to this."
  ~Kat~ 2014


Inspiration and Courage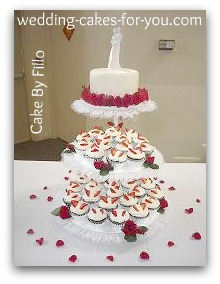 "Lorelie, I make birthday cakes and my friend asked me to make a wedding cake for her sister. I'm not sure I'm brave enough to do it, but your site gives me inspiration and courage.
Thank you SO MUCH for the website, I'm spending hours just looking at it and I know I'll be looking some more!"
~FILLO~

Filled With Confidence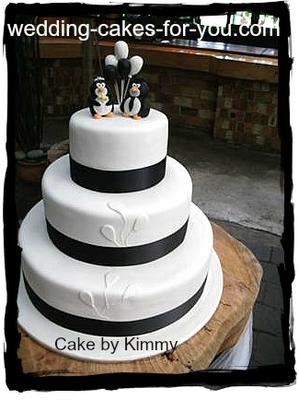 Hi Lorelie,
"I just wanted to thank you for all your hard work on the site and sharing all your knowledge. You answered all my questions and some I would never have thought to ask. You have filled me with confidence" ~Kimmy~
~Kimmy~ New Zealand 

Never Thought She Could Do It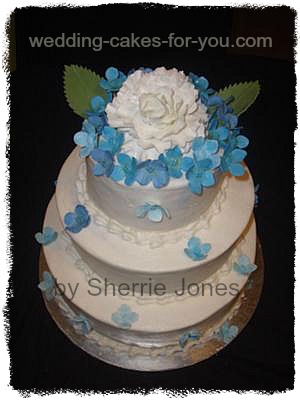 "I never thought I could make an actual wedding cake until I found this site. The baking tips, recipes, decorating ideas and the video were invaluable in my quest to give my parents what they did not have when they first got married.
Thank you for making it possible for me to surprise my parents with a wedding cake!"
~Sherrie Jones~
Brides Testimonials

"Although our wedding was way back in November, I wanted to get in touch with you to let you know how much we appreciated your services. Ed and I recently received our wedding album and we were reminded of how spectacular our cake turned out. We are truly grateful to have had you as our cake designer/baker.




Our guests kept commenting on how delicious the cake was. ("wedding cake doesn't usually taste that good")I was also touched by how beautifully you arranged the fruit that we left for you to decorate with. (your design perfectly matched what I had envisioned for our wedding cake) I noticed that you even plucked some flowers from outside as decorations. Please accept this gesture of our appreciation for the role you played in our wedding." 




~Shana Jones~
"Thank you for contributing to a perfect day. Jennie and I want you to know how much we appreciate your efforts in preparing a beautiful and delicious wedding cake. Everyone raved about the cake and we are still enjoying the little bit that was not devoured by our guests. Your cake had the place of honor on our deck dance floor where everyone could admire it. Thank you again for adding to the beauty of Jen's day."
~Janice Anthony~
"I want to thank you for the truly delicious desserts that you provided to my daughter Susheela Vasan for the reception following her marriage last Saturday. They were beautiful and your bounty table was a stunning exhibit in the Great Hall at Waveny House. As the mother of the bride. I enjoyed having a chance to meet you informally to discuss the wedding cake and dessert offerings. I would be glad to recommend your desserts and services highly. With very best wishes to you in your profession.
~Mildred G. Vasan~


"Thanks so much - the cake was wonderful and everyone loved it - not a crumb left."
~Emily Ragsdale~
"The cake was as delicious as it was beautiful. You did a perfect job. I will not hesitate to recommend you to all. Thanks so much."
~Dottie Cannon~
"Just had to tell you how pleased we were with your cake. It was beautiful and most delicious!"
~Mrs. McCaffrey~
"Tom and I wanted to thank you for your most wonderful talents and work. We thought the cakes detail was beautiful and the taste was incredible. It was quite a hit. So many people wanted to know the baker. I was pleased to give then your name. Again thank you for adding so much to our special wedding day."
~Tom and Denise Schmidt~
"

Lorelie, It was a pleasure working with you. Everyone was in love with the wedding cake and people were even having more than one slice!! It was both beautiful & delicious. Thank you again for everything."


~Yosie M - Favors and More LLC~


More Amazing Testimonials From Visitors to
Wedding Cakes For You



Are You Ready To Move Forward On Your Cake Journey???
 My Books Will Answer Your Questions, Lift Your Spirit and Build Your Confidence!!! 
"Hi Lorelie...your site is AWESOME!! I just happened upon it... I think it should be the first site to come up when you Google search!" ~Natalie~
"I love this site and the wonderful people that are so willing to share their knowledge of cakes and decorating, it is such a

great help and

stress reliever." ~Loretta~ 
"I thank you for always being available and helping with your excellent advice. You never fail to respond immediately. Your advice is precise and crystal clear which really makes all other baking sites pretty redundant!" ~Roshan from madeitwithlove~
"I've been dying to ask someone questions and I thank you for answering me back, and so quickly too! Your site has been so very helpful to me.  Thank you again" ~Sonja McLean Bend, OR~
"Your advice on here is fantastic and so detailed."~Jennifer~
"I am very grateful to have access to a pastry chef who is SO helpful. I will start telling my other baker friends about your site."Thanks again!~R.Cole~
"Thanks for replying so quickly to my questions. You are so great!! The answers you gave are really helpful."~Becky~
"Hi Lorelie, Thank you so very much for answering my request. You're a real hero for saving my sanity."
"I absolutely MUST pay you the highest compliment on this wonderful site and thank you for the lengths you go to to cultivate it! Really fabulous!"~Sherene~
"This is amazing running across your website. I am making a wedding cake for the first time. Reading your site here has truly eased some of my stress. I am going to try your chocolate cake recipe now and I will let you know how it comes out. Keep up the good work and ideas."~Linda~


But Wait There Are More Sweet Words...


"I think overall Lorelie had the best tips and everything she explained made perfect sense. I am sure that this website will continue to help me with my next wedding cake and many more to come." ~Angela Barryton MI~
"Hello, I want to say thank you! This site is amazing. It has helped me with so many things." ~Liana~
I love your website! Very inspirational. ~Christina~
"I'm learning so much from your website. As a beginner baker it has been a great learning tool!" ~Cathy~ Salemn Oregon
"I would like to say that it was a God send that I came across your website. Very informative." ~Torea Michigan~
"I thank you soo much for your website! I've been so addicted to it since I stumbled upon it, and your YouTube channel also :)" ~Dominique UK~
"This site is a treasure trove of information! I'm sure I'll be visiting it frequently in the months to come." ~Julie~
"I love the site and how you share your passion with others." ~Madeline~
"This site has taught me a lot and I appreciate your help and letting me post my recipe and comments." ~Robin Covey~
"So many times when I feel low on inspiration I go to your website and browse recipes, testimonials and cake pictures. They certainly fill me with lot of positive energy." ~Many thanks and love Manisha~
Build Your Skills and Confidence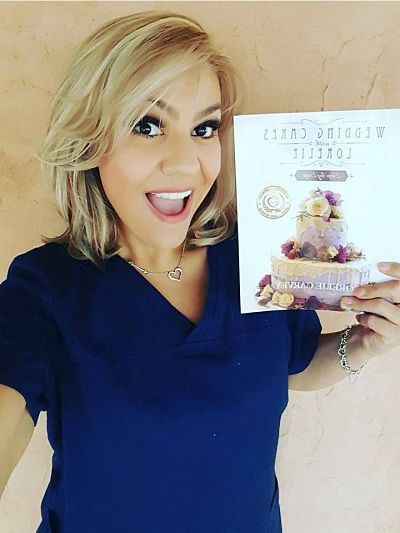 Click on the picture of Roxie to see how Wedding Cakes with Lorelie Step-by-Step will help you build confidence to create beautiful cakes and cherished memories. 
Impress your friends, family and customers with the same tried and true recipes that I have used with great success since 1985. The book comes with perks...
A membership to our Cake Crew on Facebook 
A special page on this website just for you 
---
This article was printed from Wedding-Cakes-For-You.com