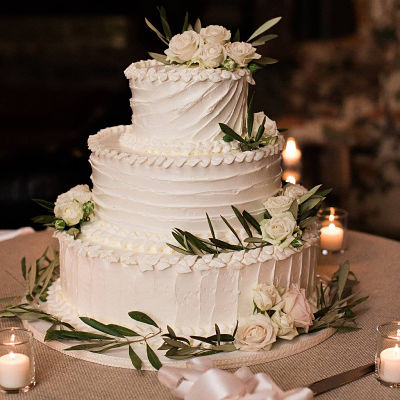 Rosemary frosting sounds a little unusual right? That's what I thought until I tried it. I'm happy to say it's wonderful.
If you like the scent of this herb then you will LOVE this recipe. This makes a lovely and unique wedding cake filling or frosting.
The infusion for this recipe is simple. Add 5 sprigs of Rosemary to 1/2 pound of unsalted butter. Let it sit for three hours, remove the sprigs and add the butter to your favorite frosting recipe.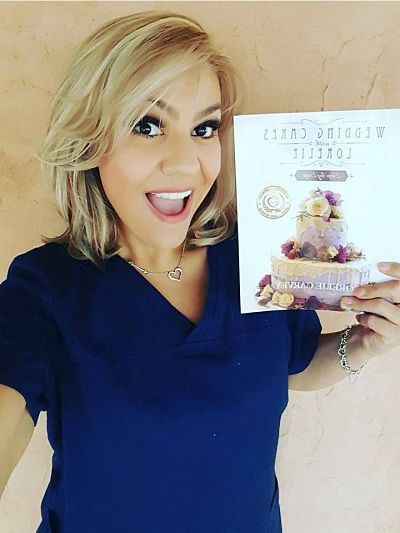 Click on the picture of Roxie to see how Wedding Cakes with Lorelie Step-by-Step will help you build confidence to create beautiful cakes and cherished memories. 
Impress your friends, family and customers with the same tried and true recipes that I have used with great success since 1985. The book comes with perks...
A membership to our Cake Crew on Facebook 
A special page on this website just for you 
Enjoy this lovely cake being delivered and set up at a beautiful farm in the country. The wedding cake complimented the natural setting of the barn and furnishings. Elegant and sophisticated as well as rustic.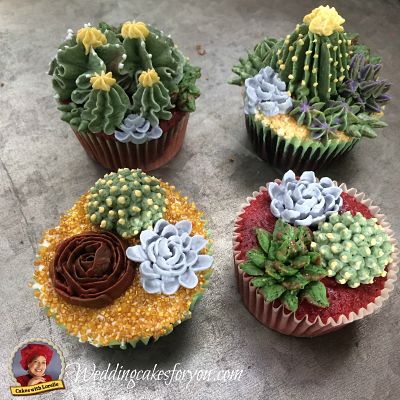 These beautiful cupcakes can be created with any buttercream recipe. I used the Italian meringue buttercream mixed with leftover Rosemary frosting. The party goers LOVED the herbal earthy flavor of the Rosemary infused cactus plants.
You can see how to make the  Cactus cupcakes at Cakes with Lorelie channel. 
Use this herbal icing on all types of cakes including cupcakes. An orange butter cake is especially suited to this. It even tastes fantastic with chocolate. 
Rosemary is an herb and it has many uses both medicinally and for pleasure. I found this wonderful website while researching my favorite herbs and I would love to share it here with you. Check out The Herb Guide.