Rosemary Frosting


Rosemary Frosting???
Sounds a little unusual right? That's what I thought until I tried it. I'm happy to say it is wonderful.
If you like the scent of this herb then you will LOVE this recipe. This makes a lovely and unique wedding cake filling or frosting. 

The Recipe


Link to the video on YouTube
The infusion for this recipe is easy to make. Just add 5 sprigs of Rosemary to 1/2 pound of unsalted butter. Let it sit for three hours, remove the sprigs and add the butter to your favorite frosting recipe.
You can usually find fresh Rosemary at your grocery store in the vegetable section.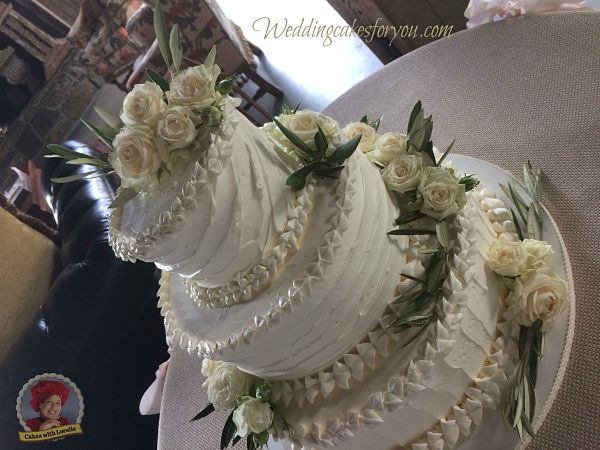 Orange butter cake filled with Rosemary infused buttercream with a drizzle of honey and Frosted with Lavender
You will need:
Fresh Rosemary from the garden or purchased at a grocery store or nearby farm 
1/2 pound of room temperature unsalted butter (for the infusion)
One recipe of Italian meringue buttercream ((as in the video) or any buttercream recipe
Other Ways to use Rosemary Frosting
These beautiful cupcakes can be created with any buttercream recipe. I used the Italian meringue buttercream and some leftover Rosemary frosting for these. The party goers LOVED the herbal earthy flavor of the Rosemary infused cactus plants.
You can see how to make them at this link on my website. (coming soon) There is a video on that page which is also on YouTube.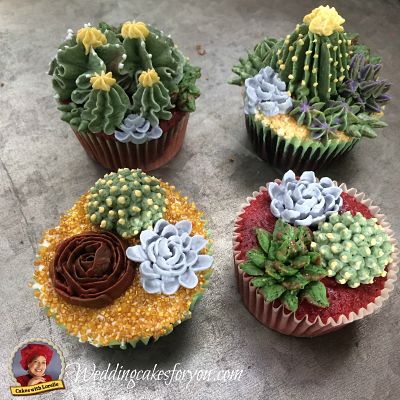 Buttercream Cactus Succulents
Video of the Rosemary and Lavender Wedding Cake Delivery 
Enjoy this lovely cake being delivered and set up at a beautiful farm in the country. The wedding cake complimented the natural setting of the barn and furnishings. Elegant and sophisticated as well as rustic. 
Use this herbal icing on all types of cakes including cupcakes. An orange butter cake is especially suited to this. It even tastes fantastic with chocolate. Here is a link to the Succulents page with a tutorial on how to make these awesome piped cactus. 
Other uses for this healthy herb

Rosemary is an herb and it has many uses both medicinally and for pleasure. I found this wonderful website while researching my favorite herbs and I would love to share it here with you. Check out The Herb Guide. 

Other Cake Frosting Recipes You Will Adore

My go to buttercream recipes: Don't forget to join my newsletter to get your complimentary e-book copy of my "Top 5 Buttercream Recipes and Your Questions Answered" The link to join is on the Nav bar.
This article was printed from Wedding-Cakes-For-You.com