White chocolate frosting can be used for a most delightful wedding cake filling. It's so easy to make you won't even believe it.  

The best seller of all my cakes has been and continues to be an orange butter cake with white chocolate icing and filling.
With the addition of raspberries it's a slice of heaven. This recipe starts with a batch of Italian meringue buttercream or the easy buttercream recipe on this website. I will link to those below for you. 

Melt the white chocolate and oil in a double boiler over low heat, stirring constantly. Add the melted chocolate to the buttercream and mix well.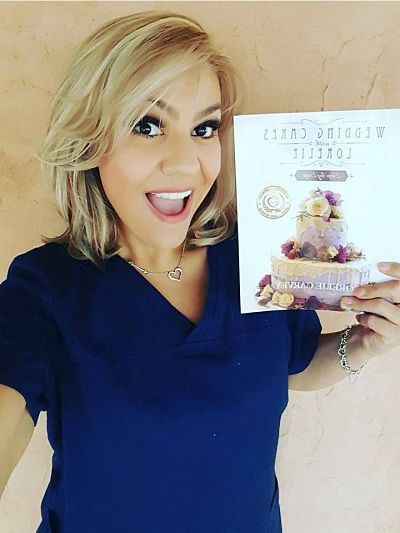 Click on the picture of Roxie to see how Wedding Cakes with Lorelie Step-by-Step will help you build confidence to create beautiful cakes and cherished memories. 
Impress your friends, family and customers with the same tried and true recipes that I have used with great success since 1985. The book comes with perks...
A membership to our Cake Crew on Facebook 
A special page on this website just for you