Gourmet Carrot Cake Icing

This carrot cake icing is the epicureans dream. The addition of lemon makes it exceptional. Use for filling a wedding cake and crumb coating. It pairs perfectly with the best ever carrot cake recipe. (link at the bottom of this page)
I have been using this recipe forever. It's simple, delicious and goes perfectly with carrot wedding cake, the amazing buttermilk chocolate cake recipe and the banana cake recipes.

Make sure that the cream cheese and the butter are at room temperature before mixing.

---

A Simple Lemon Cream Cheese Icing

Sometime simple is the best. The secret to the complex flavor is the squeeze of lemon.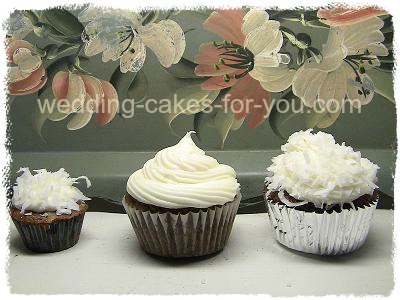 Ingredients:

8 ounces cream cheese
6 Tablespoons sweet butter
3 cups confectioners sugar
1 teaspoon vanilla extract
Juice of 1/2 lemon (optional)

Cream together cream cheese and butter in a mixing bowl.

Slowly sift in the confectioners' sugar and continue beating until fully incorporated. Mixture should be free of lumps.

Stir in vanilla and lemon


---

Larger Scale Recipe

I use the carrot cake icing recipe for my wedding cakes, but in a larger quantity. This recipe is enough to fill and crumb coat two layers of 14-10-8 and 6 inch cakes.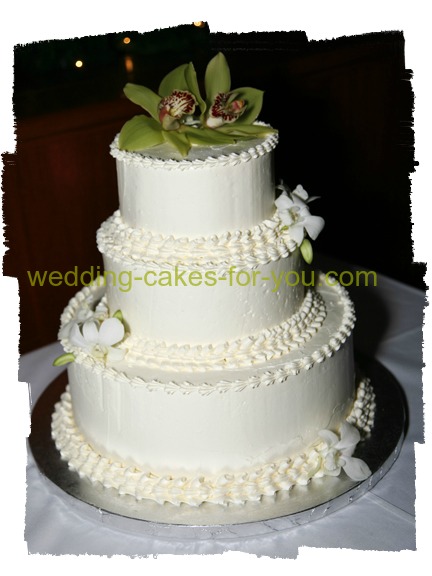 Tip: The wedding cake above was done using this technique.
Buttercream provides better coverage than cream cheese frosting. I crumb coat the cake in a thick layer of the carrot cake frosting, put it in the fridge for a few hours and then finish the cake with my best Italian meringue frosting.

 If you don't have a large mixer than you will have to do this in smaller batches.

2 1/2 lbs. cream cheese
1 lb. butter
15 cups confectioners' sugar
juice of two lemons
3 Tablespoons and 1 teaspoon of vanilla
---
Q&A about Carrot Cake Icing

Hello Lorelie,

I do not like confectioners sugar.  Do you have a recipe for a Cream Cheese Icing that uses granulated sugar or a cream cheese variation of your Italian Meringue Buttercream?  Thanks,  I absolutely LOVE your website.

~Deborah~

Hi Deborah Thank You! I am so glad you found my website.  I have made cream cheese icing using Maple syrup and it is delicious. Here is my recipe for another version of the Carrot cake icing subbing in the maple syrup for the confectionery sugar

     8 ounces cream cheese
     6 Tablespoons sweet butter
     3 cups confectioners sugar (substitute maple syrup) Start with 1/8 of a cup and then to taste.
     1 teaspoon vanilla extract
     Juice of 1/2 lemon (optional)

It has been a while since I have done this. If you find that it is not thick enough, try making the meringue buttercream and using that in place of the plain butter for added sweetness and texture.

Another thought is to use a custard based frosting such as the in Robin's Red Velvet recipe.

She uses butter (you could try half and half) 1/2 butter and 1/2 cream cheese, with 1 cup confectioners sugar. (try substituting the sugar with the syrup) starting with maybe 1/4 cup to the one cup of butter called for in the recipe.

Then cook up the milk, vanilla and flour to make a pudding, which then gets cooled and combined with the butter and cream cheese mixture. The filling thickens and fluffs up into a most delicious icing.

---

These Cakes Go Great With This Icing

Below you will find my favorite (and a lot of other people's favorite go to  carrot cakes. I call it the BEST carrot cake recipe on this website  because it  contains exotic ingredients like coconut, pineapple, pecans, pureed carrots and it freezes really well.  The original recipe below is your basic everyday recipe using grated carrots which is good for some purists who insist that grated is the best. Best Carrot Cake recipe

This article was printed from Wedding-Cakes-For-You.com