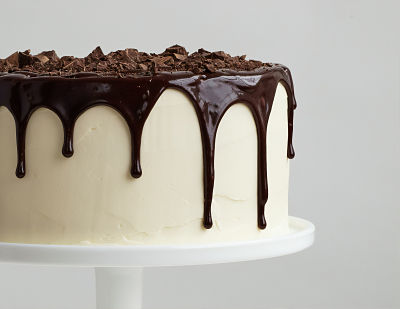 A superior chocolate ganache icing recipe is prepared with Ghirardelli chocolate and is both a frosting and a filling. 

Use it for chocolate dipped strawberries, piping decorations, or as a filling and frosting for your favorite cakes and wedding cake recipes.
The roses and chocolate leaves in the photo below are made using a modeling paste, as are the round buttons and braided edges. You can also pipe flowers and shapes with ganache.
You can leave me comments on Cakes with Lorelie YouTube. You can also get the links to the recipes that I mention in the video or click the links within the video.
In the top of a double boiler over simmering water heat the cream until warm to the touch. Add the chocolate and stir until melted. Pour into a bowl and cool down. You can also warm up your ganache to the consistency you need for your cake projects.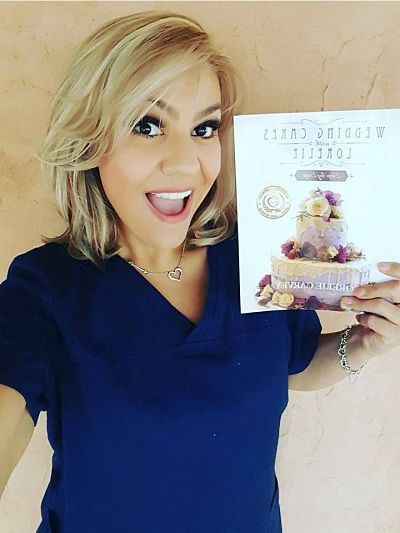 Click on the picture of Roxie to see how Wedding Cakes with Lorelie Step-by-Step will help you build confidence to create beautiful cakes and cherished memories. 
Impress your friends, family and customers with the same tried and true recipes that I have used with great success since 1985. The book comes with perks...
A membership to our Cake Crew on Facebook 
A special page on this website just for you