German Chocolate Cake Icing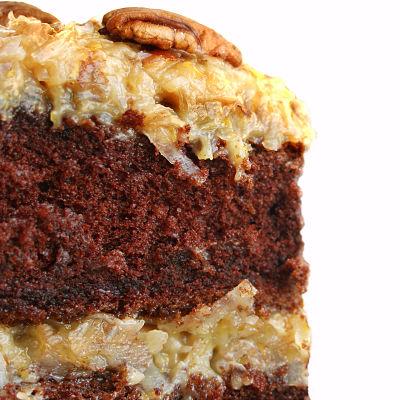 German chocolate cake icing is a cooked custard style frosting. It is also known as coconut pecan icing and makes a delectable cake filling.
The two tiered cake in the video was for a birthday and was filled with this wonderful recipe. I also put the filling on the top of the six inch tier and then drizzled it with chocolate. The outer frosting is a chocolate ganache. Enjoy. 
The German Chocolate Cake Icing Video

Try this on cupcakes.
The grapes surrounding this cake were fresh picked moments before this shot was taken. They are grown at the family owned and operated White Silo Vineyards in Sherman Connecticut.

Coconut Pecan Frosting
This cooked German chocolate cake icing can be used as a cake filling or even a frosting for a very unique wedding cake. The coconut and pecans give this buttery icing a wonderful creamy and crunchy texture full of flavor.
Ingredients 
This recipe makes about 3 1/2 cups. It's doubled in the video for a larger cake. 

NOTE: For the birthday in the video I doubled the recipe above. Doubled it makes close to seven cups. In the demonstration I used a two layer 12 inch and a two layer 6 inch cake. This recipe multiplied by 2 filled both of them generously with 1 cup left over.

Method
Start by adding the sugar to a medium sized pot. Next add the evaporated milk to the sugar and stir. Evaporated milk can be found at your local grocery store. Add the butter to the sugar and evaporated milk and stir over a low to medium to melt the butter. Lightly beat the eggs and add them to the warm mix of butter, evaporated milk and sugar. Stir until the mixture bubbles. When the custard coats the back of a wooden spoon it is ready for the coconut and pecans. Stir in the chopped pecans and coconut, plus vanilla. Cover lightly and put into the refrigerator to cool and thicken. Once the mixture is cooled and thick it is ready for filling your cakes. You can also use it on the outside of the cake as a frosting or as a decorative topping.
Build Your Skills and Confidence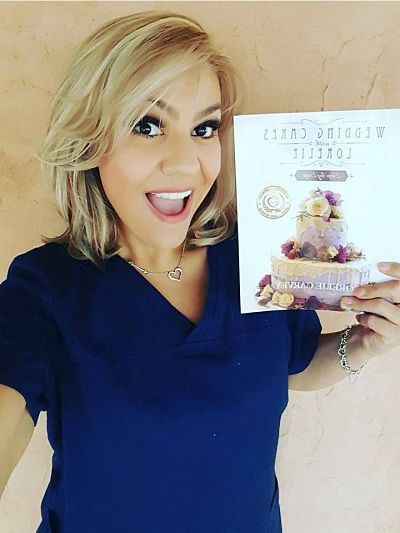 Click on the picture of Roxie to see how Wedding Cakes with Lorelie Step-by-Step will help you build confidence to create beautiful cakes and cherished memories. 
Impress your friends, family and customers with the same tried and true recipes that I have used with great success since 1985. The book comes with perks...
A membership to our Cake Crew on Facebook 
A special page on this website just for you 
Try this with my famous chocolate cake recipe

Thanks for visiting :-)

If you found this helpful please pass the good word.


This article was printed from Wedding-Cakes-For-You.com