Grooms Cake Ideas
The grooms cake is making a comeback. Have fun with creative and sometimes crazy cake designs.
Originating in the south, the man's version of the wedding cake was intended as a gift from the bride.
The design is usually a reflection of the husband to be's hobby or interests. The flavor is traditionally chocolate. But really anything goes for this fun addition to a reception like this dog cake below.
Check out all of the creativity on this page for ideas!


The Latest Additions to the Grooms Cake Page- WOW!!!!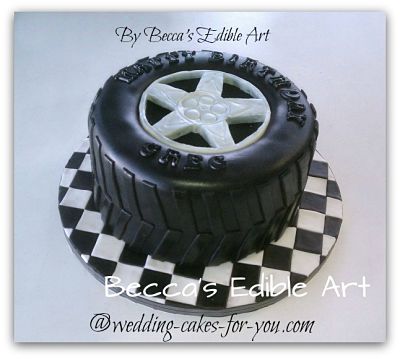 A Tire Cake Is a Manly Choice Wouldn't You Say? I love this design by Becca's Edible Art. Find her on facebook

Hunting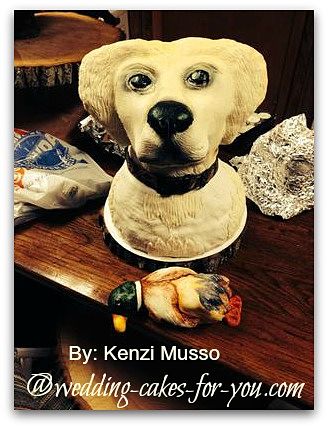 Duck Hunting grooms cake:
"For our wedding I chose to make my husbands special cake !! Since he loves to duck hunt I decided to make a life size Labrador Retriever cake after our dog duke!! It was a German chocolate cake with rice crispy treat head with homemade 50/50 marshmallow fondant and modeling chocolate!"
~Kenzi Musso~

---
Cupcake Tower-Fanastic Idea

The bride had one for her and the groom had one for him. By JS Creations and Cake Emporium.
Car Cake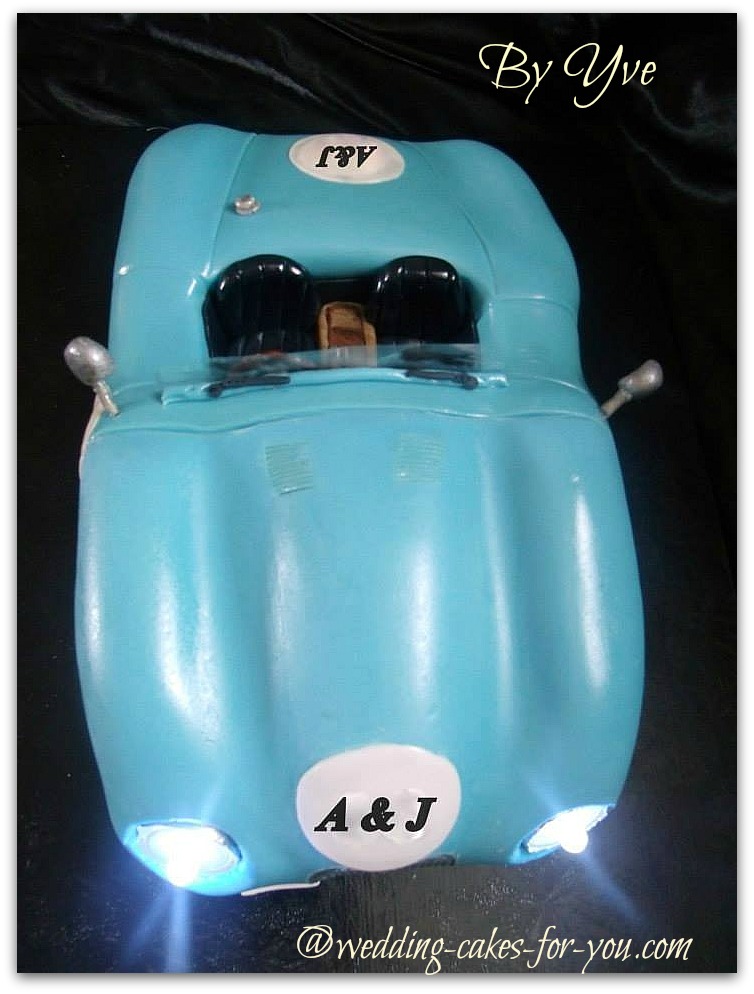 "Grooms cakes are becoming more popular here in the Uk. How about his favourite car with working headlights."
~Yve~ from Little Ditty Cake Design

---

How about his favorite candy?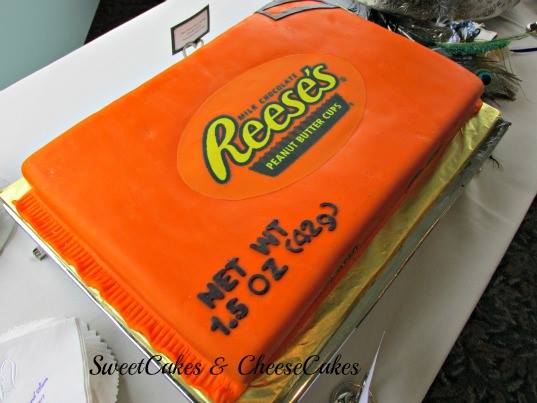 This fabulous groom's cake (above) was made by Sweetcakes & Cheesecakes. It is the Chocolate Stout recipe on this website with peanut butter filling, Chocolate Ganache and Fondarific fondant.
---
Enjoy The Video
Sit back, relax and enjoy the video by getmarried.com to see more fun ideas for the groom.

For some this alternative sidekick is sliced and boxed as a favor for the guests to take home and enjoy the following day.

Grooms cakes are creative and fun, making a nice contrast to the more serious brides cake.

Below are stories from Wedding Cakes For You readers. Enjoy!


Great Chocolate Covered Strawberry Idea

Incorporating chocolate covered strawberries with a chocolate cake is always a great idea. This one has a cascade of the yummy morsels. At Mark and Gini's wedding(above)they fed each one of the guests personally to the tune of "I Feel Good" by James Brown. Nice touch Mark and Gini :-)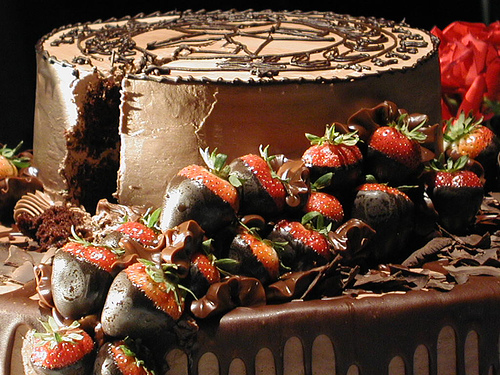 Chocolate covered strawberries are always a hit!
Photo courtesy of Victor Chapa

---

A Chocolate Mountain Or A Realistic Fish

The mountain climbing theme design was a really fun one to do. The groom fashioned the entire wedding party from tiny photos and they are actually climbing up the cake. The groom is climbing to the bride who is waiting on the top tier. The water is a clear piping gel colored blue. The little trees are actually real small pieces of greenery.

Sports Theme
For the guys who are into sports and have a favorite team, consider one like this. This was generously shared by a reader.

---
Have A Great Grooms Cake Story?
Do you have a great picture and story about your grooms cake? Share it!
What Other Visitors Have Said
Click below to get grooms cake stories and ideas from other visitors to this page...


Grooms Cakes Not rated yet
We were blessed with beautiful late-May weather for our simple outdoor wedding. The apple trees, lilacs and wisteria were all in bloom. I had a wonderful, …
This article was printed from Wedding-Cakes-For-You.com