Chocolate Fudge Icing Rich And Velvety For Icing Cakes


This chocolate fudge icing is easy icing to make and is rich and velvety without being too sweet.


This is truly delicious and smooth. The taste is exquisite, very buttery and rich.

Follow the video instructions on how to make this yummy smooth chocolate frosting.

You can turn the volume down if you don't want to hear the little music in the background.


The Video


Written Instructions

This also makes a nice wedding cake filling.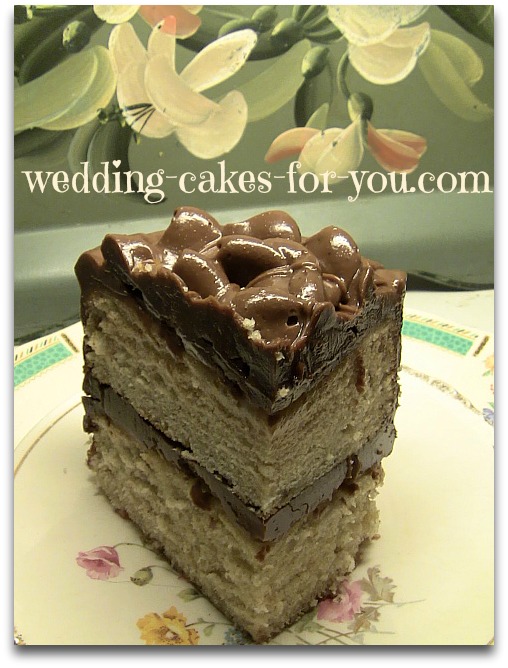 The cake in the photo is the banana cake and you will find it on this site. It goes very well with this frosting. I can't say enough good things about the banana cake. I think it is officially a fave now. :-)

Chocolate Cake Icing

This butter cream icing is rich and velvety without being too sweet.

Ingredients:
5 ounces bittersweet chocolate

2 Tablespoons (1 ounce) coffee or liqueur

1/3 cup (4 ounces) sugar

1/2 cup (2 to 3 large) eggs

1 cup (8 ounces) unsalted butter, at room temperature



Directions:
In the top of a double boiler over simmering but not boiling water, melt the chocolate with the coffee or liqueur; set aside.
In the top of a double boiler, over simmering, but not boiling, water, whisk the sugar and eggs until very thick and the whisk marks keep their shape.

Remove from the heat. Fold the chocolate into the eggs. Beat in the butter chunk by chunk until very smooth.
Chill until desired spreading consistency is obtained.

Try this chocolate fudge icing with my amazing chocolate cake  or some of the choices below.
TIP: If you do not have a double boiler, use a saucepan with a a couple of inches of water in it. Place a metal bowl over the saucepan. You can see an example in the video.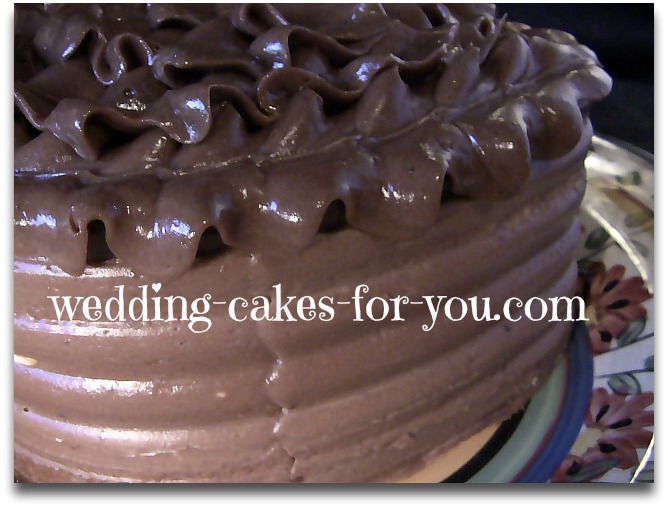 You can see by this photo that the texture is very smooth. It covered the cake really nicely and was easy to work with. I recommend it for frosting and filling and borders, but not for piping roses or flowers.
This is lighter than the usual buttercream frosting.


More cakes that would go great with this chocolate fudge icing

Ideally a cake that has a subtle flavor would be perfect for this frosting. I chose the orange butter cake, banana cake, which is in the photo above with the chocolate icing, white butter cake and butter cakes in general.
The banana cake is actually a pretty strong flavor but does go well with the chocolate.


This article was printed from Wedding-Cakes-For-You.com