Devine Orange Cake Recipe

 This orange cake recipe will become your absolute favorite. Try filling it with the white chocolate buttercream and fresh or frozen Raspberries.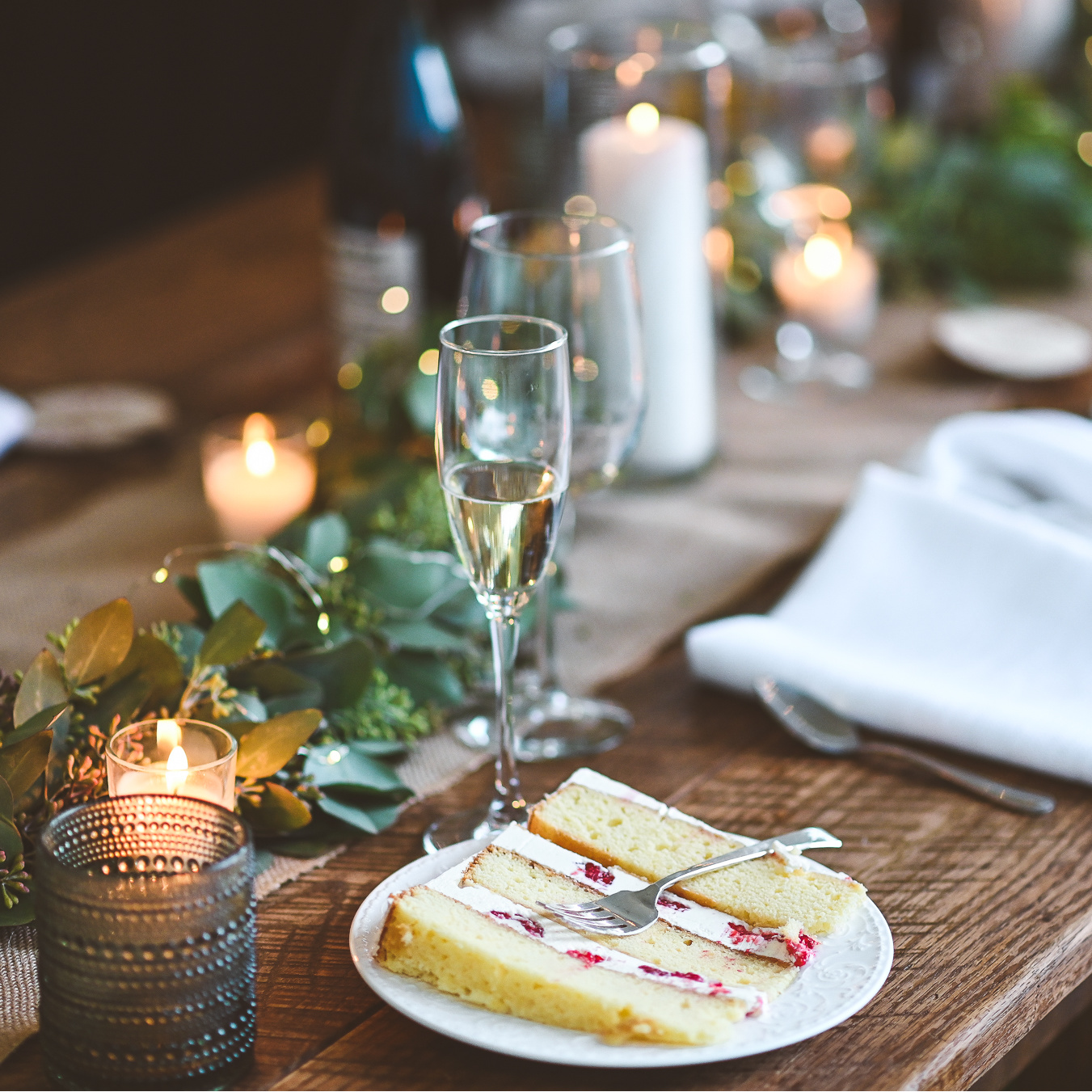 Photo by
Testimonial to this delectable combination.
"I would first like to thank you for your heavenly recipe. I made this cake and used the white chocolate Italian meringue buttercream in between with the raspberries for my in-laws recent 50th Wedding Anniversary cake.
Thanks for your advice throughout this whole daunting process.
Best Wishes."
~Eveline~
Orange Cake Recipe Directions

Video Instructions
The video below takes you step-by-step through mixing and baking of the orange cake recipe. The recipe is also written for you underneath the video.
Orange Cake Recipe
Makes two layers each 8 or 9 inch round cakes. Preheat oven to 350 degrees for a regular oven, 325 for convection.
Ingredients
3 cups sifted all-purpose flour
1 Tablespoon baking powder
1/2 teaspoon salt
1 cup unsalted butter (2 sticks at room temperature)
2 cups granulated sugar
4 eggs (separated)
1 cup orange juice 
1 teaspoon vanilla extract
add zest of 2 oranges
Method
Sift together flour, baking powder, and salt. Set aside

In the large bowl of an electric mixer beat the butter until soft and smooth. Add the sugar and beat until light and smooth. Add egg yolks, one at a time, beating after each addition. Stop the mixer and scrape down the sides of the bowl and the beaters several times.
With the mixer on low speed, alternately add the flour mixture and orange juice, beginning and ending with flour. Stir in the vanilla and orange zest. 

In another bowl, with a clean beater, beat the egg whites until stiff but not dry. Stir about 1/2 cup of whites into the batter to lighten it, then fold in remaining whites in several additions.
Divide the batter evenly between the pans. Smooth the batter level, then spread it slightly from the center to the edges.
Bake in the preheated oven for 30-35 minutes, or just until the tops are springy or a cake tester comes out clean.
(optional) Triple Sec sprinkled or brushed onto each layer for more delicious flavor on these gourmet cakes. 
---
Surprise Dark Orange Cake Recipe

Use the entire orange, seeds, skin and all. It is an unusual cake but amazingly delicious from Food Editors Favorites.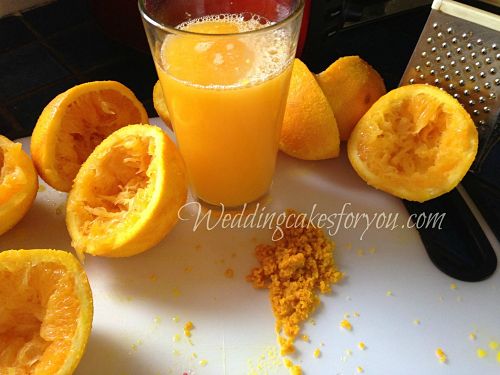 Ingredients
This unique orange cake recipe makes a nice wedding favor for guests at a wedding. Bake mini loaves, wrap them in pretty paper with ribbon and attach the recipe to it. 

1 cup granulated sugar
1/2 cup unsalted butter
2 eggs
1 teaspoon vanilla
2 cups all purpose flour
1 teaspoon baking soda
1 teaspoon baking powder
1/2 teaspoon salt
1 cup buttermilk
1 cup raisins
1 cup walnuts 
1 orange cut into chunks (peel on)
Method
Prepare you pans by greasing and flouring them.

In a large bowl of an electric mixer, cream the sugar, butter and eggs. Add vanilla. In another bowl stir together all-purpose flour, of baking soda, baking powder and salt. Add flour mixture alternately with the buttermilk to the creamed mixture, stirring well after each addition. 
In a food processor or grinder, finely grind raisins, walnuts, whole orange. Reserve 2 Tablespoons of this mixture for the frosting. Add the remaining orange mixture to the batter. Spread the batter in prepared pan or pans.

Bake in a pre-heated 335-350 oven for 40-50 minutes, or until a toothpick inserted near the center comes out clean.
Cool in the pan on a rack.
Frosting
Prepare the orange frosting. In a medium bowl, beat 2 cups of confectioner's sugar, 2 Tablespoons of butter and 1 teaspoon of vanilla. Add enough sour cream (2-3 Tablespoons) to achieve spreading consistency. Stir in the reserved orange, raisin and nut mixture.

Spread frosting on the cooled cake. You will really ENJOY this!!!
The recipe was invented by Terry Hopkins of Oreas Island Washington and won a local dairy recipe contest.
The above recipes make delightful gourmet cakes and would be especially appropriate for cupcake wedding cakes.

About Oranges
This article was printed from Wedding-Cakes-For-You.com