A Heavenly Coconut Cake Recipe
When you taste how amazing this coconut cake recipe is you will think you died and went to heaven! This Coconut wedding cake is filled with English lemon curd, fresh raspberries and coconut cream cheese.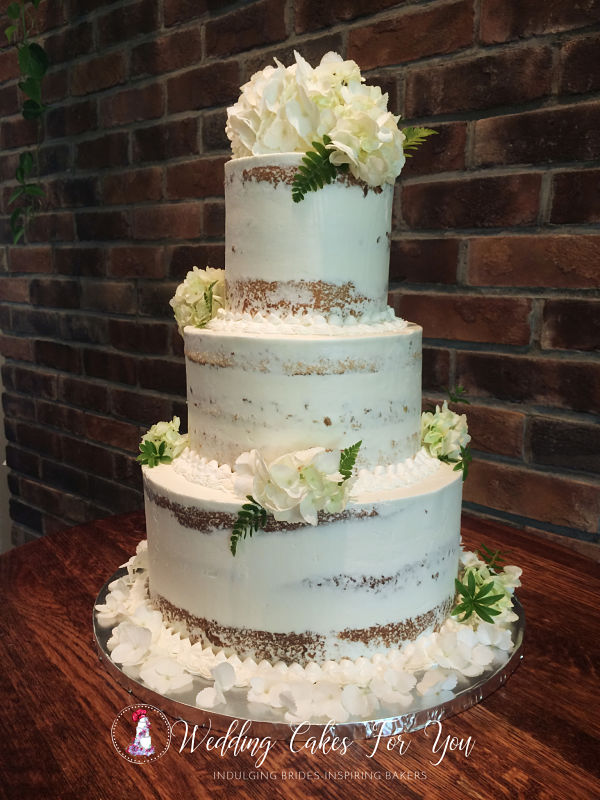 Coconut Lemon Cake for a Wedding
"I baked the coconut cake and filled it with the pineapple custard filling, mixed in with my buttercream for a birthday cake.  Here is what the birthday boy said:   "no offense to the rest of you who have been making my cakes all of these years but, this is the best cake I have ever tasted!"
~Jordan Rivers~
Video of The Coconut Cake Recipe and Cake Frosting


This coconut cake recipe is for 3 individually baked layers using 8 or 9 inch pans. Use this for cupcakes too. It should yield 2 dozen 

The coconut cake recipe bakes up beautifully in as little as 20 minutes at 350 degrees (make sure you adjust the temperature for your oven) Mine is set at 325 degrees as my oven is convection. Your cakes may take longer depending on the pans you are using.

Once baked they can be cooled on a rack or simply turn them out of the pans onto cardboard rounds and let them cool. You can wrap and freeze them at this point if you want to or refrigerate the layers.
Coconut Cake Recipe 
Prepare two or three 8 inch or 9 inch pans with shortening and a dusting of flour plus waxed or parchment paper lining. 

Ingredients
4 eggs
1/2 teaspoon of salt
1/2 cup of butter
1 3/4 cups of granulated sugar
1 cup cream of coconut (Coco Lopez)
1/2 teaspoon of vanilla
1/2 teaspoon of coconut extract
2 & 3/4 cups of sifted cake flour
1 teaspoon of baking powder
1/2 teaspoon of baking soda
1 cup buttermilk
Preheat the oven to 400 degrees. (ovens vary, I use 375 degrees)Enjoy this amazing Coconut Cake Recipe!
Method
Have your eggs at room temperature ( or put them in warm water to warm them up for about 5 minutes) Separate the whites and the yolks. Put the egg whites into your beater bowl. ( I am using a 4 quart Kitchen Aid mixer  in the video). Beat them with a pinch of salt until stiff but not dry. Transfer them to another bowl and set aside.
 Cream 1/2 cup of softened unsalted butter with 1 3/4 cups of granulated sugar and 1 cup of canned Cream Of Coconut. ( I use and prefer Coco Lopez brand) Mix on medium high speed for about 3 minutes or until the mixture is lighter., scraping the bowl a couple of times during the process.

NOTE: Do not use Coconut Milk.

Test the sugar and butter mixture by rubbing a little between your fingertips. It will still feel slightly gritty. 

Add the egg yolks one at a time mixing well after each addition. Once the yolks are mixed.  Add 1/2 teaspoon each of vanilla and coconut extracts and mix at low speed.
Sift 2 3/4 cups of flour, 1 teaspoon of baking powder, 1/2 teaspoon baking soda and a 1/2 teaspoon of salt together onto a piece of waxed paper or into a bowl.  Add the flour mixture to the butter mixture on low speed. Add 1 cup of buttermilk. Increase the speed and beat for a few seconds until the flour and Buttermilk are incorporated.
Fold the egg whites into the batter.  Split the batter between three 8 or 9 inch round pans and bake for 15-20 minutes. 
NOTE: I freeze the layers at least somewhat to firm them up so they are easier to handle. Don't worry it will not hurt your cake or make them dry. Especially  this recipe. It is so moist it's unbelievable, just make sure you wrap them well in plastic wrap. 

This makes a wonderful wedding cake recipe.
Ways to enjoy your slice of heaven
The filling for the layer cake is made with softened cream cheese, butter, coconut, and vanilla extracts, sweetened cream of coconut, a pinch of salt and powdered sugar. the amounts are in the video.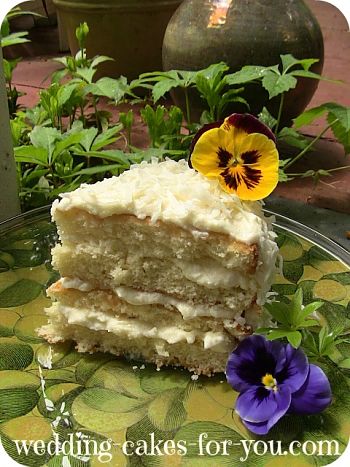 Heaven
You can add toasted coconut in between each layer by sprinkling it over the cream cheese filling. I decided not to do that because it seemed like it would make it too sweet. But for those of you with a real heavy duty sweet tooth, by all  means add the sweetened and toasted coconut.
You may want a plain buttercream coating for decorating purposes. In that case try the Italian Meringue or Swiss Meringue buttercream recipes.
If going that route then let me suggest that you do add the toasted coconut in between the layers because it adds a nice crunchy texture to offset all of the smooth and rich cake and cream. You will LOVE this recipe. For more ideas on how to use Coco Lopez here is a link to their website with all kinds of recipes and helpful information.
To see the gluten free variation.
Build Your Skills and Confidence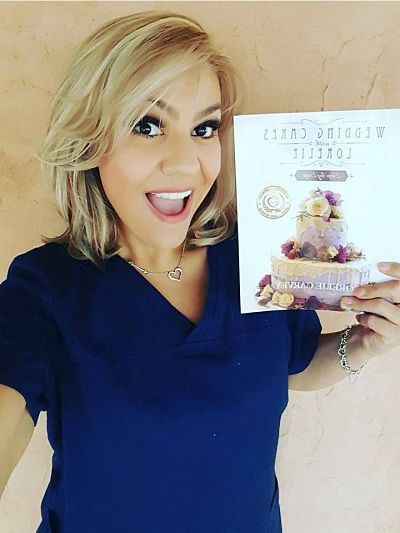 Click on the picture of Roxie to see how Wedding Cakes with Lorelie Step-by-Step will help you build confidence to create beautiful cakes and cherished memories. 
Impress your friends, family and customers with the same tried and true recipes that I have used with great success since 1985. The book comes with perks...
A membership to our Cake Crew on Facebook 
A special page on this website just for you 
What to do with a whole Coconut
This article was printed from Wedding-Cakes-For-You.com