Gluten Free Coconut Cake Recipe

A delicious gluten free coconut cake recipe for people who are sensitive to wheat.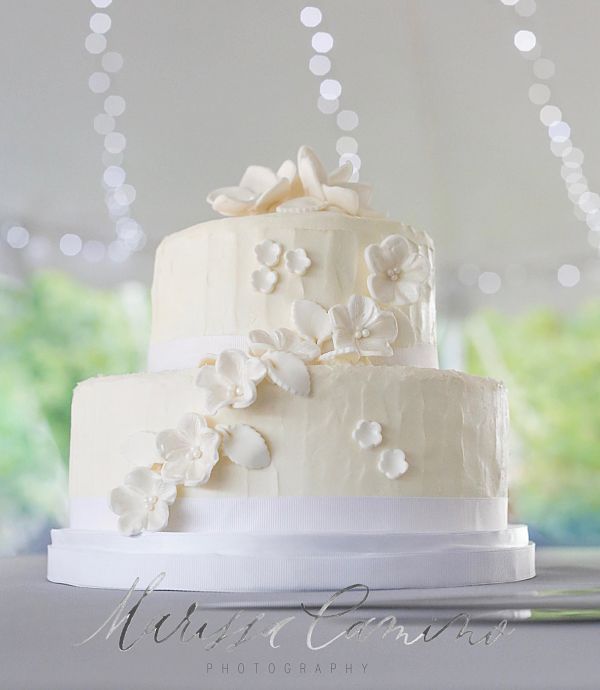 Gluten Free Wedding Cake by Michele Owen
Photo Credit: Marissa Camino Photography
Gluten free expert Michele Owen adjusted my fabulous Coconut cake recipe for us. For those of you who are sensitive to flour or have Celiac Disease you will be very pleased with this version of the gluten free coconut cake and can enjoy this tasty treat. 

Delicious Gluten Free Coconut Cake!
Ingredients
6 eggs separated




100g coconut flour or (3/4 cup pre-sifted , scoop and level )




100g tapioca flour or (1 cup pre-sifted, scoop and level)




40g banana flour or (1/2 cup pre-sifted, scoop and level)




35g sweet rice flour or (1/2 cup pre-sifted, scoop and level)




2 teas arrowroot

1 1/2 teas baking powder

1/2 teas baking soda




13.5 oz can unsweetened coconut milk

1/2 cup of unsalted butter

2 cups of granulated sugar

4 ounces buttermilk 




1/2 teaspoon each of vanilla and coconut extract
Method
Start by separating the whites and the yolks. Beat the whites with a pinch of salt until stiff but not dry. Transfer them to another bowl and put aside.

Cream the butter with the sugar and the unsweetened coconut milk, mix until fluffy on medium high speed. This can take up to 3 minutes (scrape the bowl a couple of times during the process)
Add the yolks one at a time mixing after each one. Add 1/2 teaspoon each of the vanilla and coconut extract.
Sift together the flours with the baking powder and baking soda. Add the dry mixture to the to the butter, sugar, coconut and egg mixture with the mixer on low.
Add the buttermilk and increase the speed for a few seconds until the buttermilk is incorporated.

Fold in the egg whites
Split the batter between three 8 or 9 inch pans and bake at 350 until the cakes spring back when pressed gently or a tooth pick pushed into the center comes out clean.
Once baked they can be cooled on a rack or simply turn them out of the pans onto cardboard rounds and let them cool like. You can wrap and freeze at this point if you want to or refrigerate the layers.
NOTE: You can freeze the layers at least somewhat to firm them up so they are easier to handle. Don't worry it will not hurt your cake or make them dry. Especially this recipe. Wrap them well in plastic wrap. 
Use this for cupcakes too. It should yield 2 dozen or more

---
"Everyone loved gluten free coconut cake!  I had one guest tell me that usually wedding cake is so boring, but coconut cake is her favorite & this was so delicious!!! Thanks again for sharing your best recipes"!!!   
~Tammy Robinson-Sweet Celebrations~
Build Your Skills and Confidence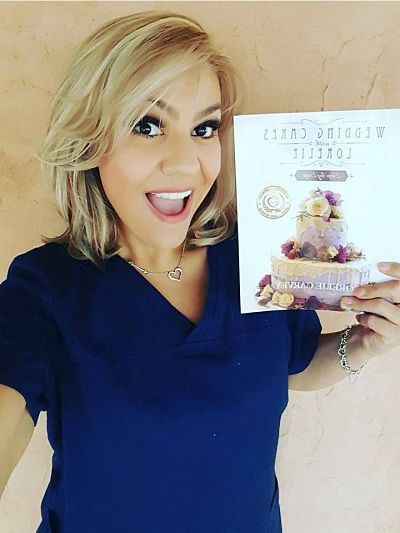 Click on the picture of Roxie to see how Wedding Cakes with Lorelie Step-by-Step will help you build confidence to create beautiful cakes and cherished memories. 
Impress your friends, family and customers with the same tried and true recipes that I have used with great success since 1985. The book comes with perks...
A membership to our Cake Crew on Facebook 
A special page on this website just for you 
All about Coconut Flour
This article was printed from Wedding-Cakes-For-You.com