Gluten Free Carrot Cake Recipe

With fresh cranberries, grated carrots and a touch of cocoa!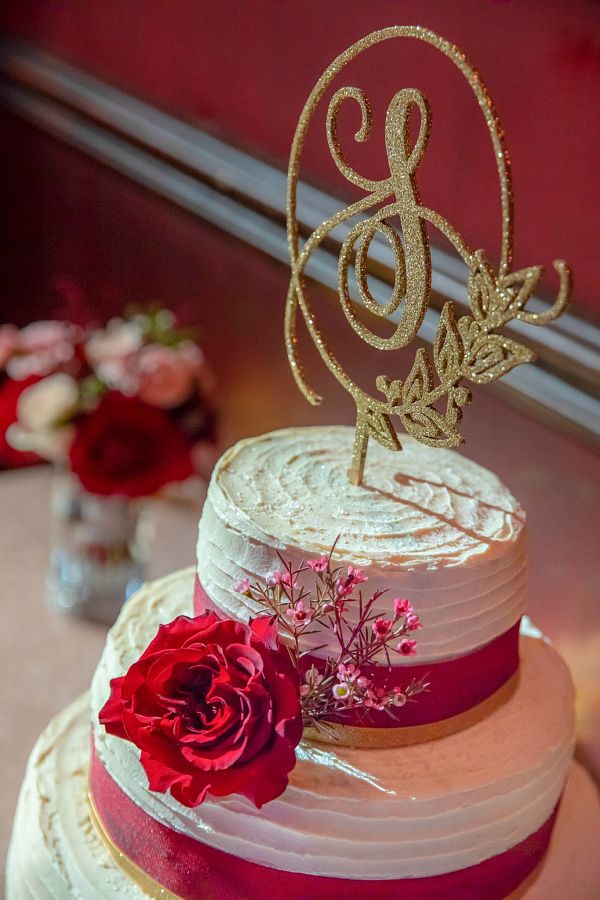 Gluten Free Wedding Cake by Michele Owen
A delicious gluten free carrot cake recipe!
Michele Owen has been a regular contributor to this website for years, sharing her cake pictures, stories and now her gluten free versions of some my most popular cake recipes.  Michele's gluten free carrot cake has fresh cranberries and grated carrot with an array of gluten free flours and even a touch of cocoa. Yum!
Delicious Gluten Free Carrot Cake!
The Recipe for Michele's Gluten Free Carrot Cake
Ingredients:
4oz. Buckwheat Flour

3oz. Tapioca Flour

1 oz. Banana Flour*

1oz. Coconut Flour
1 1/2 oz. Sweet Rice Flour
2 teas arrowroot powder
1 1/2 teaspoons baking powder
1 teaspoon baking soda
1 teaspoon salt
1 tablespoon unsweetened cocoa powder
2 teaspoons cinnamon
1 1/2 cups granulated sugar
1/2 cup minus 2 teaspoons firmly packed light brown sugar
1 1/4 cups canola or safflower oil, room temperature
4 large eggs
2 teaspoons pure vanilla extract
3 cups coarsely coarsely shredded carrots
1 cup dried cranberries, tossed with 2 teaspoons flour
Method for Gluten Free Carrot Cake Recipe
Preheat the oven to 350 deg.

In a medium bowl, whisk together the flour, baking powder, baking soda, salt, cocoa, and cinnamon. Sift the flour mixture onto a large piece of parchment.
In the bowl of a stand mixer fitted with the flat beater, beat the granulated sugar, brown sugar, oil, eggs, and vanilla on medium speed for 1 minute, or until well blended. Add the flour mixture and beat on low speed for about 20 seconds, just until incorporated. Add the carrots and cranberries and beat for another 12 seconds. Using a silicone spatula, scrap the batter into the prepared pans and smooth the surfaces evenly with a small offset spatula.
Bake for 45-55 minutes, or until a wire cake tester inserted in the centers comes out clean and the cakes spring back when pressed lightly in the centers. The cakes should just start to shrink from the sides of the pans.
Let the cakes cool in the pans on a wire rack for 10 minutes.
*If you can't find banana flour add 1/2 oz more sweet rice flour and 1/2 oz buckwheat flour.
Use this for cupcakes too. It should yield 2 dozen or more

---
"Hi Lorelie, I made this with some changes. I used a really good gluten free flour in place of all of the various flours called for and it was really good".
~Jodi Egley Brown~

Build Your Skills and Confidence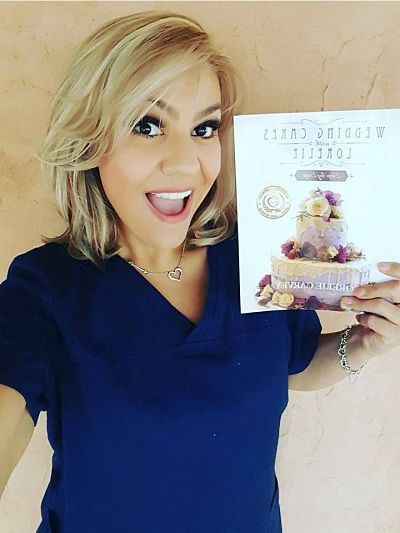 Click on the picture of Roxie to see how Wedding Cakes with Lorelie Step-by-Step will help you build confidence to create beautiful cakes and cherished memories. 
Impress your friends, family and customers with the same tried and true recipes that I have used with great success since 1985. The book comes with perks...
A membership to our Cake Crew on Facebook 
A special page on this website just for you 
History of gluten free flour 
This article was printed from Wedding-Cakes-For-You.com