Mexican Wedding Cake Recipe

Mexican Wedding Cake Recipe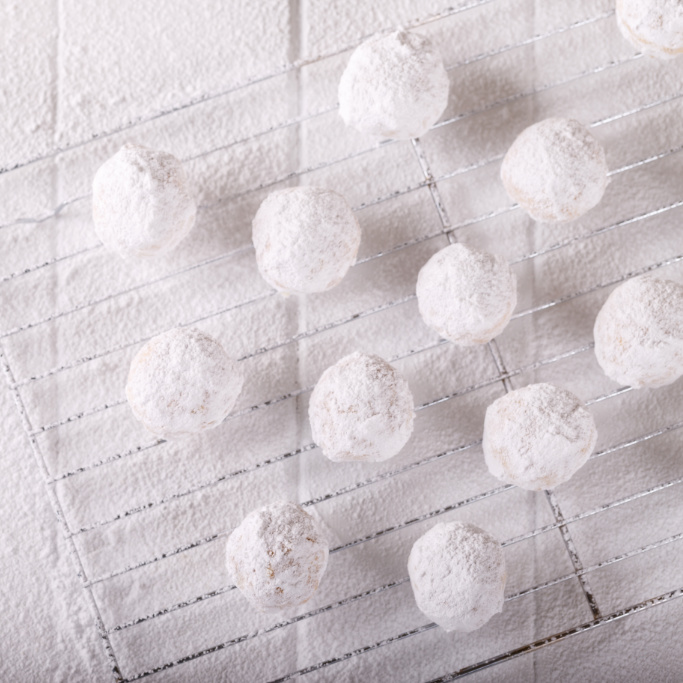 The Mexican wedding cake recipe also known as Russian tea cakes are cookies. They're a lovely addition to a dessert or pastry table at a wedding reception. These scrumptious little cakes melt in your mouth. Send them home with your guests as favors. 
The video shows the method. The written recipe is below the video. You can also find a large batch recipe below. You will want to make a lot of these. They disappear very quickly.
---
Video of the Mexican Wedding Cakes 


Mexican Wedding Cake Recipe 
Makes 4 dozen
1 cup butter 

1/2 cup confectioners sugar

1 tsp vanilla

2 1/2 cups flour

1/2 tsp salt

3/4 cup finely chopped walnuts or pecans
Cream the butter and sugar. Add the vanilla. Sift the flour and salt together and stir in. Mix in the nuts. Chill the dough. Roll into 1-inch balls. Place 2 1/2 inches apart on an un-greased baking sheet.
Bake until set, but not brown, in a 350 degree oven for 10 to 12 minutes. While still warm, roll in confectioners sugar. Cool. Roll in sugar once more.

To Make Large Quantity of the Mexican Wedding Cake Recipe 
My video above shows the method to making these tasty little morsels. NOTE:  that I multiplied it by two in the video. I was making them as Christmas gifts.

Makes 24 dozen or 288 Mexican wedding cakes 

6 cups soft butter

3 cups confectioners sugar

6 teaspoon vanilla or (3 Tablespoons)

15 cups sifted all-purpose flour

3 teaspoon salt

4 1/2 cups finely chopped walnuts or pecans



Build Your Skills and Confidence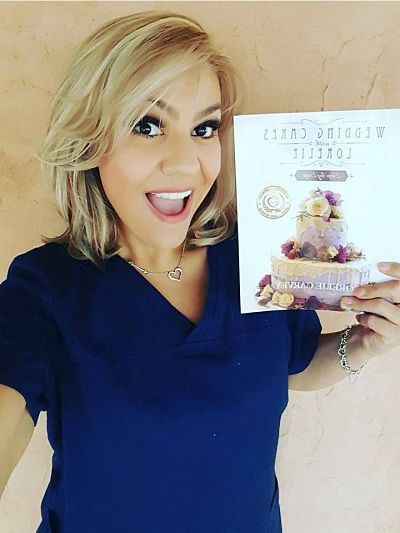 Click on the picture of Roxie to see how Wedding Cakes with Lorelie Step-by-Step will help you build confidence to create beautiful cakes and cherished memories. 
Impress your friends, family and customers with the same tried and true recipes that I have used with great success since 1985. The book comes with perks...
A membership to our Cake Crew on Facebook 
A special page on this website just for you 
Other uses and names for this cookie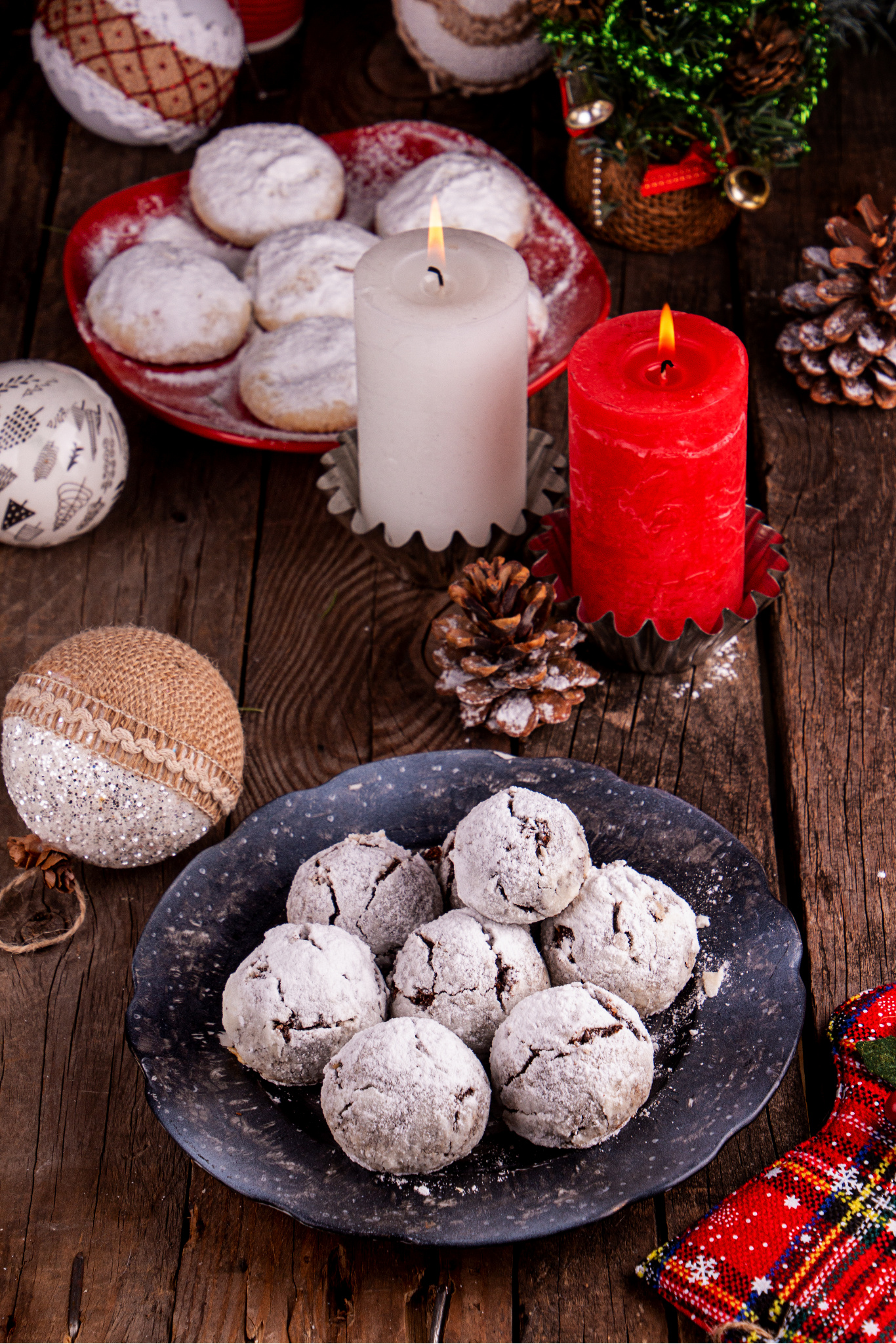 These cookies are also traditional Christmas treats and when made with pecans are sometimes called sandy tarts or pecan sandies. Cinnamon or any spice you like can be added to change it up a little. There are countless versions of this famous cookie. Best of all they are really easy to make. The original recipe that is from an old recipe book called... The "Country Innkeepers Cookbook" by Wilf and Lois Copping.

Happy Baking!

This article was printed from Wedding-Cakes-For-You.com